Inside The Drama At Wendy Williams' Mother's Funeral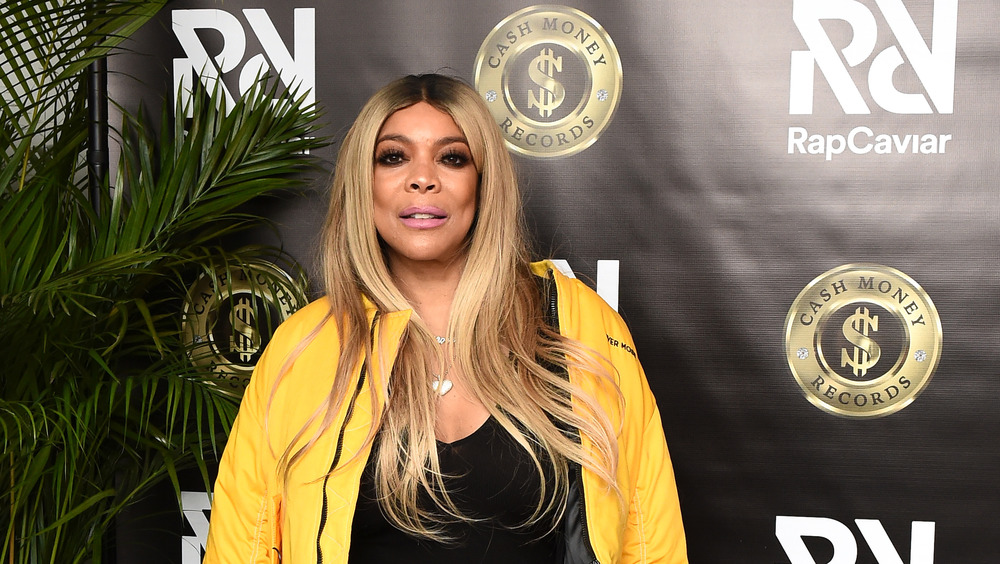 Ilya S. Savenok/Getty Images
Gossip queen Wendy Williams is no stranger to controversy. The daytime talk show host has been at the center of her fair share of media tabloids and has helped break Hollywood scandals over the course of her three-decade career. After growing up feeling like she "spoke too loud, too fast and too much," the New Jersey native relocated to Boston to attend Northeastern University where she obtained a degree in communications and a minor in journalism, per Biography. While in college, she hosted her own urban music radio show while interning at a nearby radio station. After graduation, she embarked on a full-time career as a radio personality. 
After working at a number of stations along the East Coast and in the Virgin Islands, Williams got her big break when she landed a job at New York City's WBLS. The station soon realized that the outspoken personality could bring in big ratings without playing music and The Wendy Williams Experience was born. She used her radio show to get real with her listeners about life and even her own personal struggles including drug addiction and her issues with conception. She also became well known for being the go-to source for the latest celebrity news and gossip. 
After more than twenty years on radio, Williams made her transition to daytime television in 2008 with the launch of The Wendy Williams Show. Over the years, she has used the platform to be just as transparent about her personal life, including to respond to her estranged brother.
Wendy Williams has receipts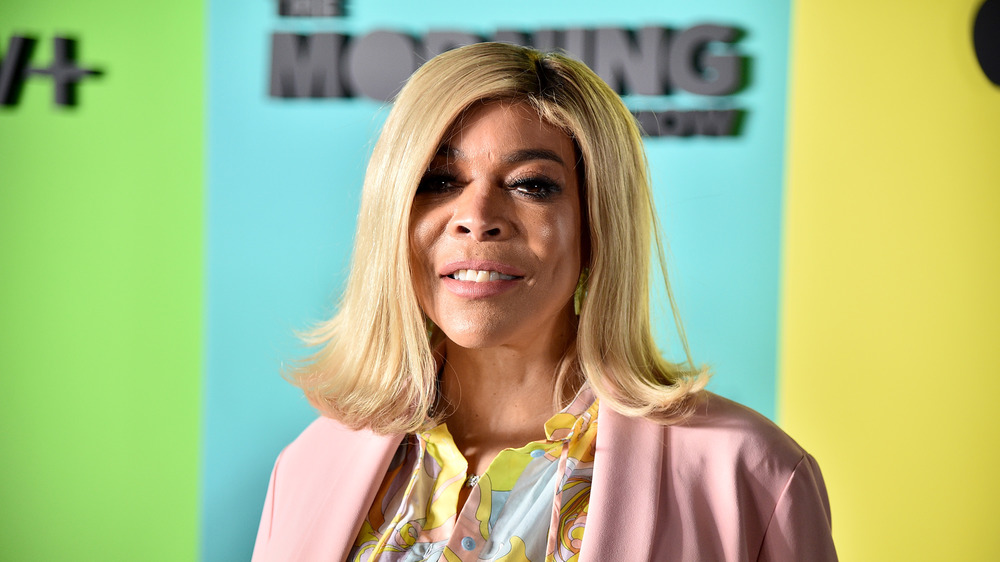 Theo Wargo/Getty Images
Wendy Williams' transparency shined through in January 2021 when she addressed some personal family business between her and her brother Tommy, live on air. Her clap back was in response to her brother's viral video claiming that Williams missed their mother's funeral to spend time with her ex-husband Kevin Hunter, Hollywood Life reported. The daytime talk show host spent a few minutes of air-time addressing her estranged brother while claiming that she did attend "mommy's service," and accused her brother of having "fist fought" a much younger family member (who she declined to name) while there. After recalling the events from her mother's service with tears in her eyes, she also spoke highly of her ex-husband while confirming, "No, we're not getting back together."
But when it came to her brother, her words were much harsher. "Tommy, all you are is my brother. You better stop talking the way you're talking because now it's dripping into my comment page," she said. "If you want to talk on the internet then you talk about the things that you think you know about yourself. You don't want to talk about the things that I know about you." 
Williams ended by issuing out a little threat: "I've been holding back for years... but had no reason to say anything...you and your wife better get your life before I get it for you," she said before mentioning the load of "receipts" she has against him. Yikes. Talk about a family feud!