The Untold Truth Of Ant Clemons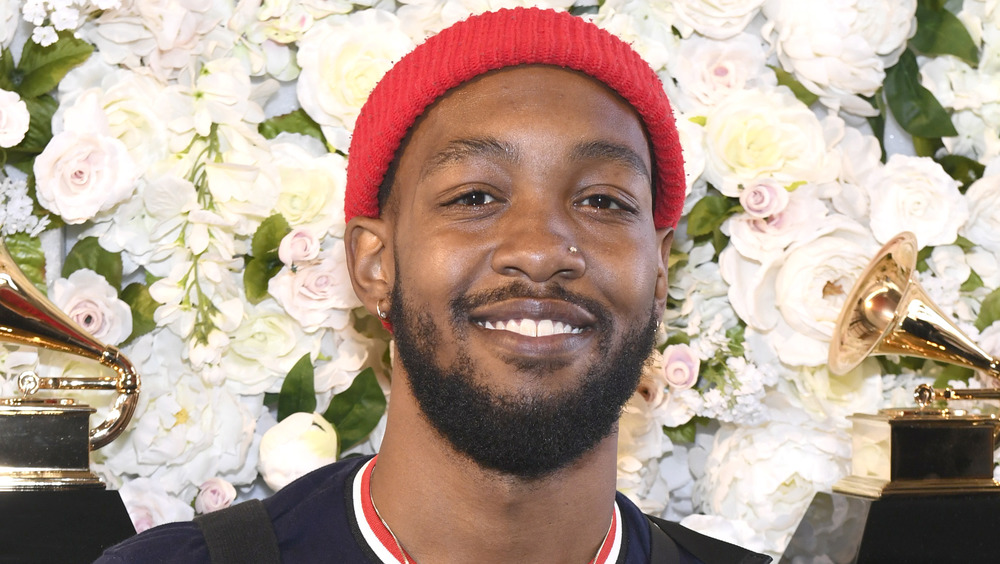 Timothy Norris/Getty Images
While many are already declaring 2021 "not their year" — it turns out singer and songwriter Ant Clemons' year is off to a pretty good start.
As reported by Billboard, Clemons has received his first official nomination for a Grammy award in the Best R&B album category for his album HAPPY 2 BE HERE featuring music industry heavy hitters such as Timbaland, Pharrell Williams, and Ty Dolla $ign. But that's not all — Clemons will also be performing at the inauguration of America's 46th president and vice president, Joe Biden and Kamala Harris. Quite the feat for a guy who reportedly slept on floors before making it into the big leagues and collaborating with the likes of famous music artists including Kanye West and Justin Timberlake, per Rolling Stone.
So what all is there to know about Clemons — particularly his rags-to-riches story? Keep reading to find out how he got his start and who he credits with getting him there! 
Ant Clemons hails from humble beginnings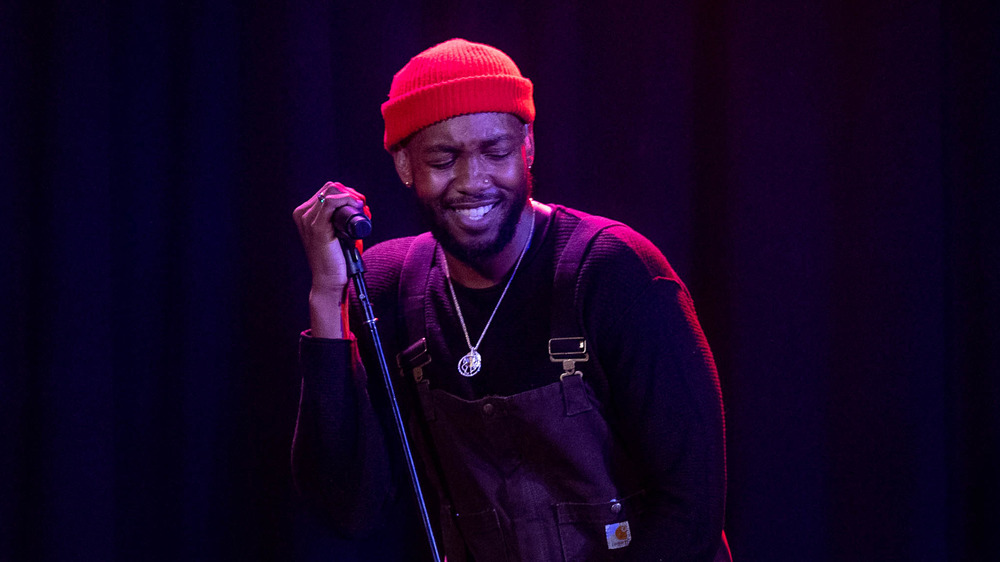 Emma Mcintyre/Getty Images
Ant Clemons got his start while living in Philadelphia and working at a Red Lobster. During a 2019 interview with Rolling Stone, the aspiring artist revealed that he traveled back and forth to California, only staying until his money ran out, then he would begrudgingly head back home to Pennsylvania. Eventually though, he made the move to California permanent and found himself sleeping on his friends' floors. He bartered his rent by writing one song a day — a professional couch surfer, if you will. 
Clemons finally caught his big break, however, when he was asked to collaborate with none other than Kanye West on the making of the famous rapper's eighth studio album, aptly titled Ye. "All I listened to for a while was that Jeremih and Chance Christmas project — I'm in the room with that guy and Kanye West?" Clemons recalled to Rolling Stone about his thoughts during his first meeting with West. "The very first day, we go back and forth just freestyling. They pass me a mic and it's like, I can't drop the ball here," he added. Luckily for Clemons, he did not drop the proverbial ball. In fact, it appears he made a slam dunk. 
Since then, Clemons has become a famous solo artist in his own right. But make no mistake about it — Clemons credits his accomplishments to a much higher authority than himself. "God's been directing all my steps," Clemons declared to Rolling Stone. 
Congratulations, Ant Clemons!