Who Is Gabriel Chiu From Bling Empire And How Did He Get So Rich?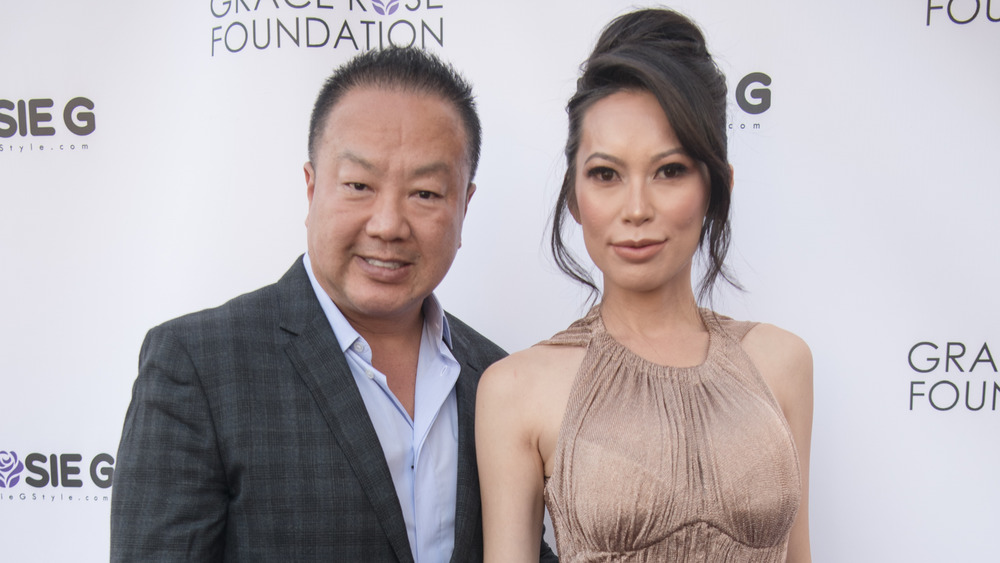 Morgan Lieberman/Getty Images
Dr. Gabriel Chiu made his debut on reality television alongside his wife on the newest reality show to hit Netflix, Bling Empire. The show follows affluent Asian Americans as they navigate their fabulous lives in sunny Los Angeles, Calif. — and, of course, drop beaucoups of money on designer clothing and jewelry while doing it. Think Crazy Rich Asians come to life! What's not to love, right?!
Dr. Chiu's wife, Christine Chiu, also known as the show's "Couture Queen," per Marie Claire, is none too shy to bring her journey into motherhood to the forefront of the show as she discusses at length not only her fertility struggles, but also her unwillingness to have a second baby. Simply put — Christine is a proud card-carrying member of the "one and done club." Unfortunately, Dr. Chiu is not and would prefer for their son Gabriel Chiu III, lovingly referred to as Baby G, to have a sibling. As one can imagine, this has undoubtedly caused some tension and strife in the couple's marriage.
But other than his desires to expand his family, what else is there to know about the wealthy man that holds the keys to the beautiful Christine Chiu's heart? Keep reading after the jump to find out! 
Dr. Gabriel Chiu is descended from royalty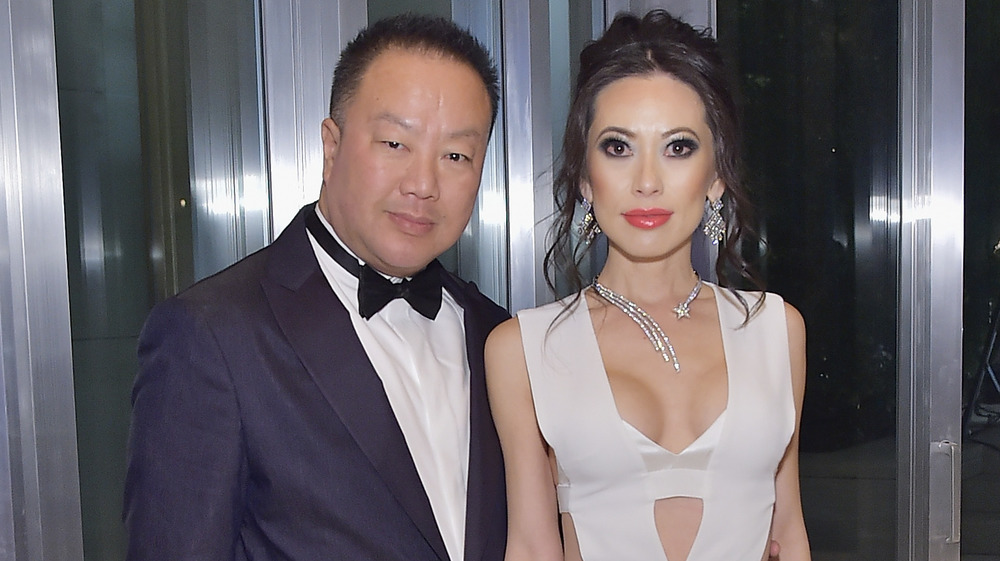 Stefanie Keenan/Getty Images
According to Dr. Gabriel Chiu's professional practice website, the accomplished doctor is a "renowned and board-certified plastic surgeon who specializes in the art of plastic and reconstructive surgery." His practice, Beverly Hills Plastic Surgery, is located in the heart of posh Beverly Hills on Wilshire Boulevard. The website touts Dr. Chiu as a surgeon that "offers patients an incredible, customized experience with the utmost in personal care." The site also boasts that, due to Dr. Chiu's "surgical precision and diligent attention to detail," he has "achieved thousands of exceptional results for his patients."
But, besides being an accomplished surgeon, it turns out that Dr. Chiu is also literal royalty. Yes, that's right. His wife, Christine Chiu, explained during a 2019 interview with Town & Country that her husband is "the 24th direct descendant of the Song Dynasty," making their son "a little prince." Ah ha! So, while we are sure that he makes quite a hefty living for himself as a renowned plastic surgeon, it appears that he was also born into an insurmountable amount of wealth! Touché!