Sofia Vergara And Nick Loeb's Embryo Lawsuit Intensifies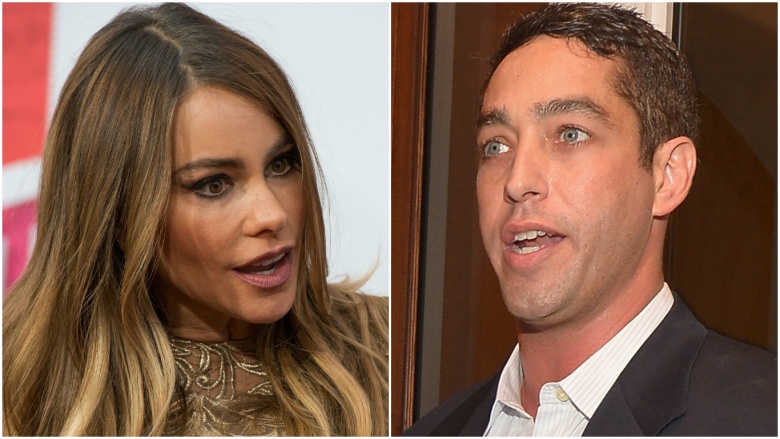 Getty Images
Sofía Vergara and Nick Loeb's battle over embryos keeps getting uglier.
For background: Vergara, 44, and Loeb, 41, had two embryos frozen to be used with a surrogate someday, but then they split in June 2014. The following year, Loeb wrote an op-ed in The New York Times about his "embryonic custody battle," saying, "A woman is entitled to bring a pregnancy to term even if the man objects. Shouldn't a man who is willing to take on all parental responsibilities be similarly entitled to bring his embryos to term even if the woman objects?...Many have asked me: Why not just move on and have a family of your own? I have every intention of doing so. But that doesn't mean I should let the two lives I have already created be destroyed or sit in a freezer until the end of time."
Loeb and Vergara have a written agreement that neither party can take any action regarding the embryos without the other's consent, but there were no provisions made for what would happen if they broke up, which was reportedly required under California law. Loeb filed a lawsuit in April 2015—right around the time Vergara announced her engagement to actor Joe Manganiello and was promoting her film Hot Pursuit (2016)—seeking to void the agreement and bring the embryos to term. A source told Page Six, "This comes from his anger over the end of their relationship and her subsequent engagement...He is using his anger to emotionally extort her."
This week, Vergara's legal team demanded Loeb provide the names of two previous partners who terminated their own pregnancies with him. Loeb told Page Six, "I would rather go to jail than reveal the names. I believe we have to protect a woman's right to privacy." Though Loeb tried appealing the decision, the court sided with the Modern Family (2009-) star.
Vergara's attorney, Fred Silberberg, told Page Six, "Loeb wants us to believe that he supports a woman's right to privacy and to make a choice concerning reproduction. However, he seems to believe that his celebrity ex-fiancée, Sofía Vergara, does not have those same rights, especially if it means giving him more public exposure." Silberberg continued, "Loeb, while claiming to be in support of the 'right to life,' disclosed that he had gotten two different women pregnant prior to his relationship with Vergara and that the pregnancies were terminated...As Vergara's counsel, I wish to inquire of them as it directly relates to Loeb's contentions that his beliefs in the 'right to life' are the bases for his asking the court to allow him to go against the written document he signed, and attempt to have the pre-embryos implanted into a surrogate over Vergara's objections. Loeb's actions prior to his relationship with Vergara seem contradictory to the claims he is making in this lawsuit and beg the question as to why is it that he finds it important to bring the pre-embryos created with Vergara, a public figure, to term but not the actual embryos created previously with two different women?"
Loeb addressed one of the aforementioned abortions in his 2015 editorial in The New York Times, writing, "When I was in my 20s, I had a girlfriend who had an abortion, and the decision was entirely out of my hands. Ever since, I have dreamed about a boy at the age that he would be now."