What AOC Has To Say To Joe Biden After His Inauguration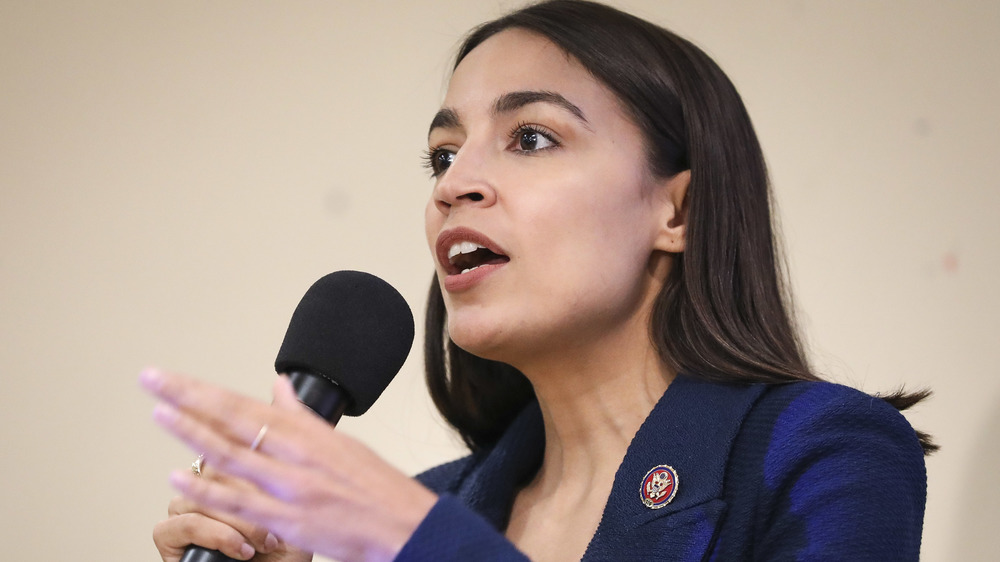 Drew Angerer/Getty Images
Many young liberals and moderates were waiting to see what Alexandria Ocasio-Cortez had to say about President Joe Biden's inaugural address. Ocasio-Cortez (dubbed AOC by the popular majority), has risen up through the ranks and has already had quite the political career. The third generation Bronx native made history in 2018 when she beat 10-term Congressman Joe Crowley to become the youngest woman ever elected to Congress, per Biography. While serving the 14th district of New York in the Bronx and Queens, as noted on her website, the Puerto Rican congresswoman has become a strong political voice for the younger generation. 
"Is the new generation too delicate? No! I don't think they're too delicate at all. I think that they're bada**," she said during an August 2019 Instagram Live session. She continued, "I think young people are more informed and dynamic than their predecessors," adding, "they actually take time to read and understand our history."
Her powerful words were clearly heard by Millennials and Gen Zers. In fact, in August 2020, the Young Delegates Coalition endorsed her for president, per The Washington Post. "We're nominating AOC in 2024," one young delegate said during a Zoom watch party of the Democratic National Convention. "Nobody in the party can beat her if she runs and they know it ... that's why they didn't give her more time." 
So, what did the potential presidential hopeful have to say about the newly elected President Joe Biden?
Alexandria Ocasio-Cortez noted that it was a 'historic day'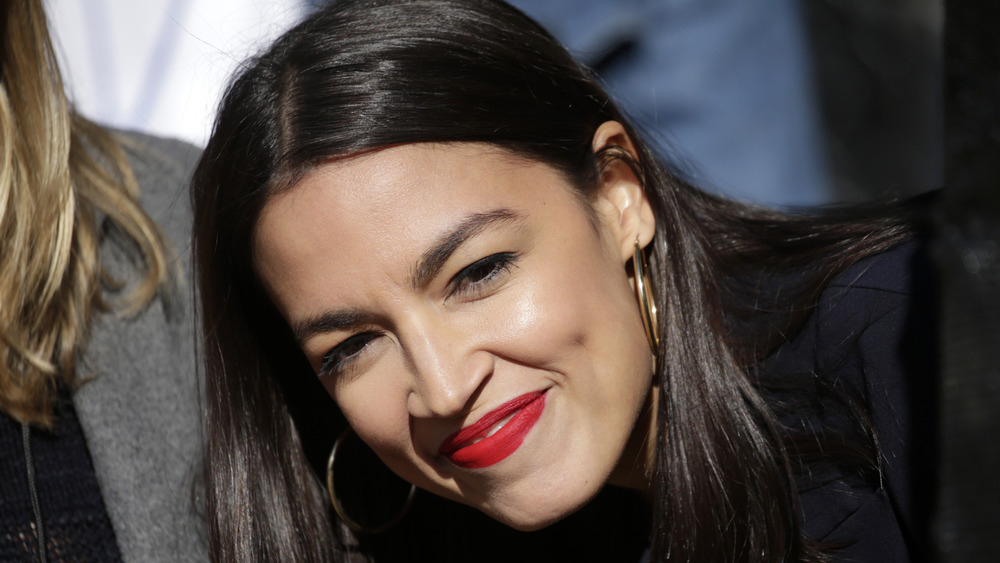 Kena Betancur/Getty Images
After spending quite a bit of her time in office speaking out against Donald Trump, Alexandria Ocasio-Cortez was seemingly happy to welcome President Joe Biden to the White House on Inauguration Day. "A historic day. Congratulations to our new President @JoeBiden and our new Vice President @KamalaHarris," Ocasio-Cortez tweeted. "Now we must begin creating justice, healing our planet, and improving the material conditions for all people. The work is on all of us to organize and build a better future."
Many young people hope to see her on the ticket in the future, considering she was too young to run in 2020 and will still be too young to run in 2024. However, in March 2020, she addressed the question on the minds of many young voters. "I want to level with all of you, I'm not a person that aspires to a position, I aspire to a mission," AOC said during an Instagram Live chat that was shared on Twitter. "We can't swing from one savior to another. And there's a lot of savior-ism in politics, like 'Who's next?' and 'Who's gonna save us?' And the answer is you. The answer is people." 
Ocasio-Cortez's answer alone showcases why she's become a voice of the young generation.