How Chrissy Teigen Spoiled John Legend's Inauguration Performance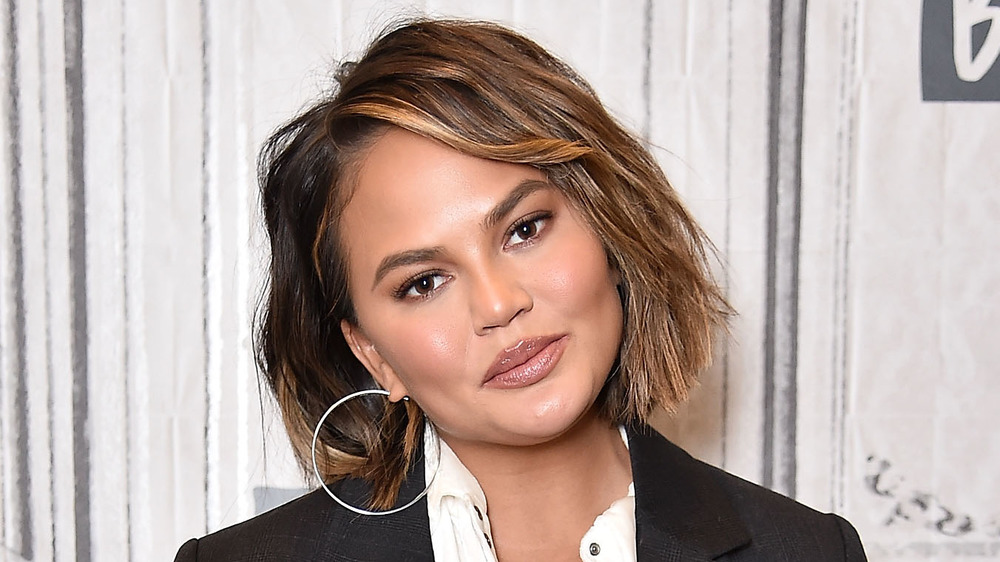 Theo Wargo/Getty Images
Chrissy Teigen is the queen of keeping it candid on social media. From her epic clap backs at internet trolls to the vulnerability she shares with her millions of followers, she rarely misses out on a chance to turn heads with her social media antics. The model and television personality has also been quite vocal about her stance on politics and has been extra blunt about her disdain for former President Donald Trump. "I've actually been a big Donald Trump hater (for a long time). I've been trolling him for about 5 to 7 years now," she told USA Today in a 2017 interview. Trump made it clear the feeling was mutual when he blocked her on Twitter later that year, as reported by ABC 10.
Unsurprisingly, then, Teigen is a huge supporter of President Joe Biden and Vice President Kamala Harris. She and husband John Legend even took to the streets of West Hollywood, Calif., to join cheerful crowds in celebration after Biden was announced the winner of the 2020 presidential election, as reported by Billboard.
Teigen was also thrilled that Legend was set to perform at the inaugural special Celebrating America on the night of Inauguration Day. However, her excitement ended up getting her in trouble because she spoiled John Legend's inauguration performance. Here's how the drama unfolded.
Chrissy Teigen shared too much information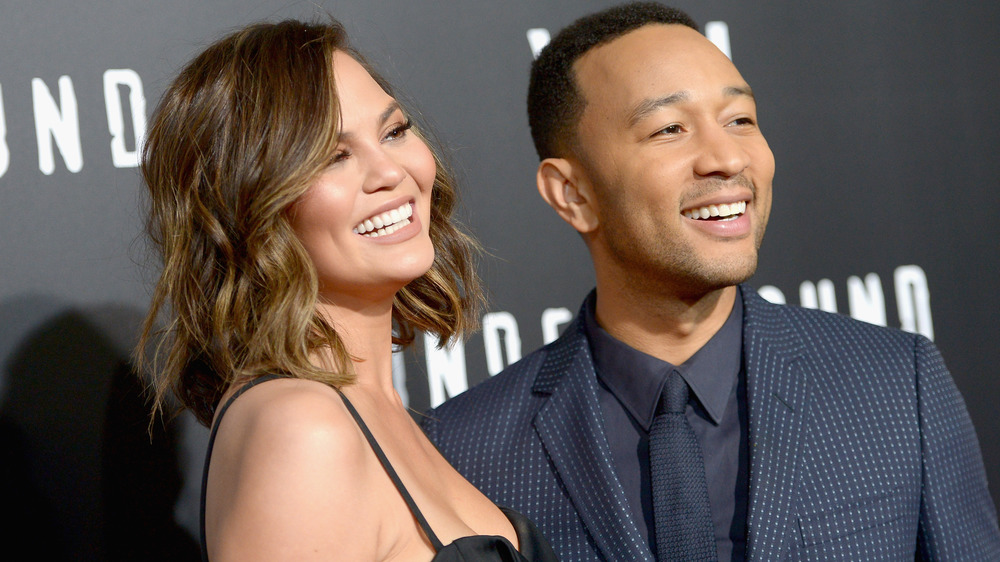 Charley Gallay/Getty Images
Understandably, Chrissy Teigen wanted to share her trip to Washington, D.C., ahead of the Celebrating America special with her fans. On Jan. 19, 2021, she posted a dark video of herself in front of a stage on which a military band was standing, with a lit-up Lincoln Memorial behind her. "What in the ... wow. This is amazing," she said in the video. She then followed up with an additional post that showed a close-up shot of the band on stage with John Legend. "John! I'm going to cry," she wrote, clearly in awe.
The mother of two returned to Twitter to announce that she was not permitted to share any of the footage she posted. "LMAO apparently that was all supposed to be a secret and i got scolded so act surprised tomorrow I'm crying," she tweeted. Oops. Whoever "scolded" Teigen wasn't the only person unimpressed with her. Meena Harris, Kamala Harris' niece, tweeted, "I'm done with you lol" in response to Teigen's slip up. "Meena help lmao you gotta TELL me this stuff," Teigen begged in response. Teigen continued to post less revealing behind-the-scenes shots leading up to President Joe Biden's inauguration on Jan. 20, 2021. As the ceremony began, she shared a video of her and Legend watching the event unfold on television, writing,"!!! It's happening."
Of course, this was all in good fun, and we're sure Teigen's gaffe was all forgiven.