The Real Meaning Of 'Rise Up,' Andra Day's Inauguration Song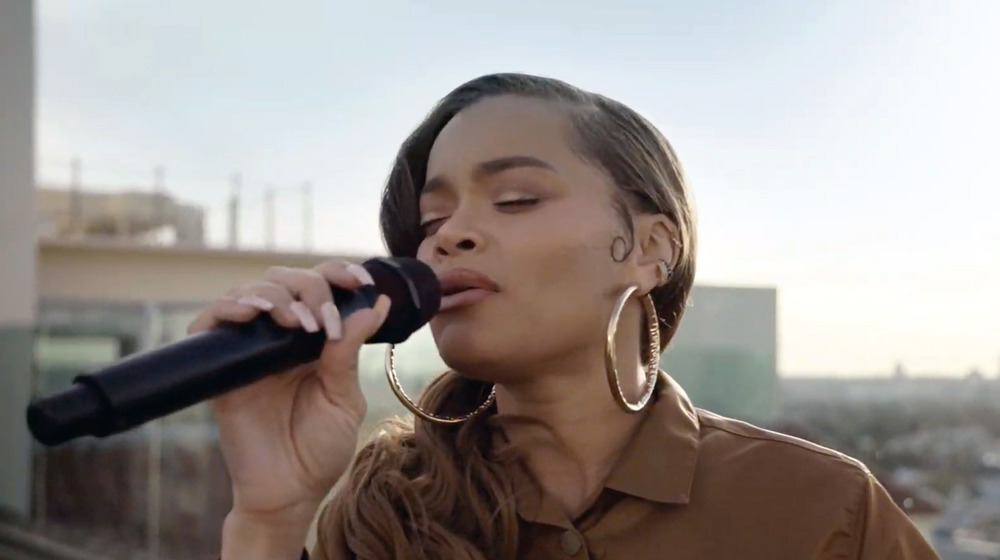 Handout/Getty Images
Andra Day may be a new name for a few people, but to many others she's a Grammy-nominated artist who's had hits for years. The singer-songwriter was tapped to perform her hit song "Rise Up" during "The Parade Across America" inauguration parade for President Joe Biden and Vice President Kamala Harris on Jan. 20, 2021, hosted by actor Tony Goldwyn. 
The music artist shared her excitement for her performance at the virtual festivities during an interview with Good Morning America on Jan. 19. She said, "In my opinion, [this is] a moment for healing. It's time and it's long overdue for America. I'm honored to be a part of this."
As Day stood on top of the Roosevelt Hotel in Los Angeles, 9-year-old figure skater Kaitlyn Sanders skated across the Black Lives Plaza in Washington, D.C. in a stunning display. Keep scrolling to learn the meaning behind the inspirational song. 
Andra Day's "Rise Up" is a song about overcoming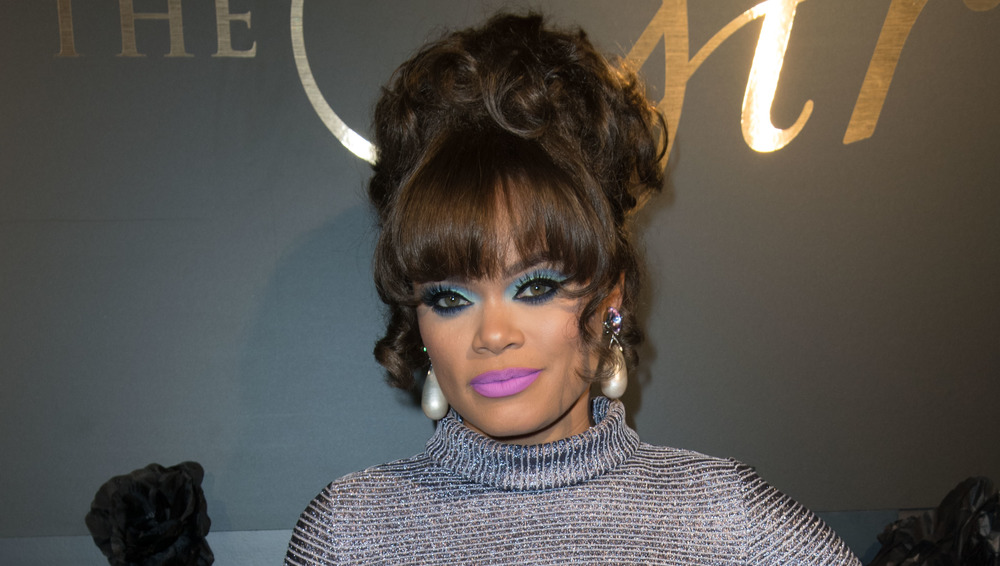 Earl Gibson Iii/Getty Images
Andra Day's "Rise Up" encapsulates the energy America needs to move forward into a new hopeful day. 
"You're broken down and tired / Of living life on a merry-go-round / And you can't find the fighter / But I see it in you so we gonna walk it out," Day sings in the first verse. "And move mountains / We gonna walk it out / And move mountains."
According to Rap Genius, the verse expresses, "The feeling that nothing is moving forward and life is exhausting and repetitive. There's no courage left to overcome life's challenges but Andra has seen the light. She sees what it takes to be victorious and strong. Moving mountains is said to be an impossible task but there is now a determination to achieve the impossible."
When asked about her song in 2016 by WBLS, Day said, "It was really a song about perseverance. For me, I feel like, at the time when I wrote it, it wasn't one thing in particular I was going through but rather sort of a culmination of things. Praying about it, I was like, 'What would I want to hear right now?' And it was to just be reminded to just stand up. If you can stand up, you can take the next step, and if you can take the next step, you can take the one after that."