Why Tom Hanks' Inauguration Appearance Has Twitter Remembering The '90s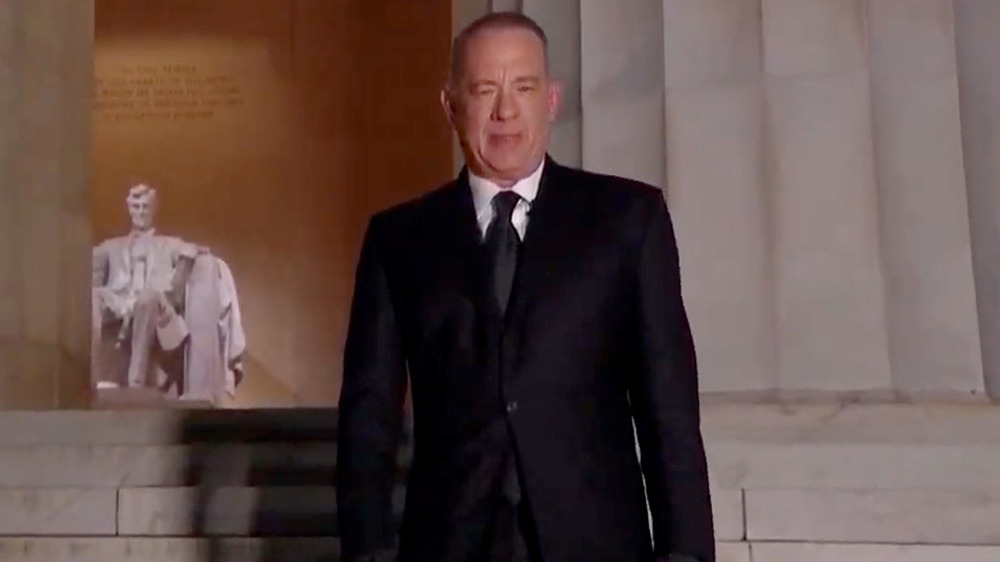 Handout/Getty Images
Following Joe Biden's inauguration was an afternoon and evening full of tradition, signing documents, and following protocols. However, thanks to the coronavirus pandemic, the typical celebration had to be scaled back and adjusted to accommodate the current circumstances and comply with social distancing guidelines. As a result, much of the pomp and circumstance was virtual and pre-recorded. In lieu of the typical Inaugural Ball, on the night of the inauguration, Tom Hanks served as the host for a televised special called Celebrating America. 
Since pretty much everyone loves Hanks, there really isn't something to make fun of or make memes from based on what he said during the broadcast. However, starting the show, standing in front of the Lincoln Memorial did have a lot of Americans in their feels. Aside from the happiness and optimism of starting the new term, many people felt nostalgic watching Hanks in the nation's capital, specifically because they couldn't help flashing back to his iconic movie Forrest Gump. Here's what people had to say.
Tom Hanks gave us Forrest Gump feels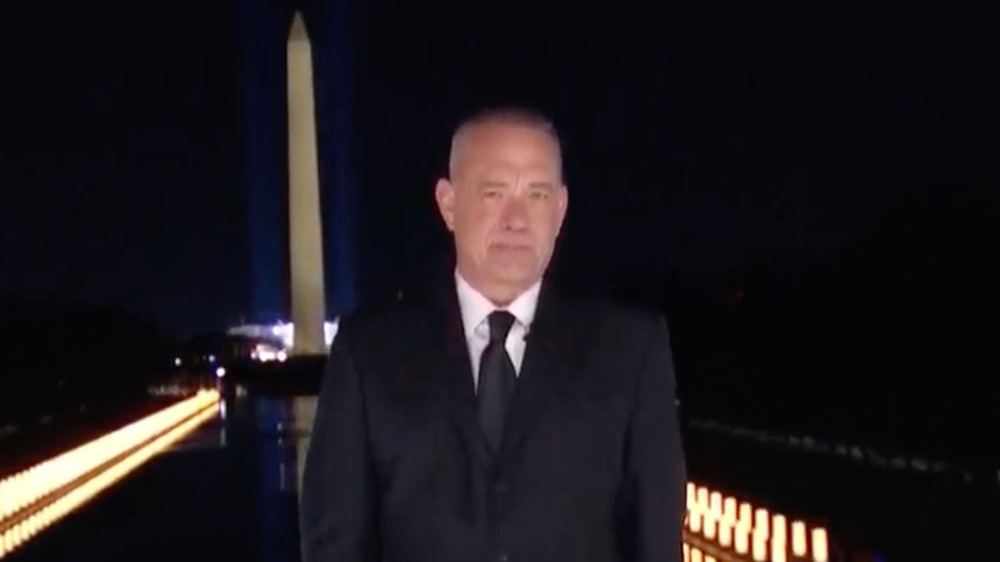 Handout/Getty Images
One person who watched the Celebrating America special remarked, "Tom Hanks standing with the mall behind him reminds me of the scene filmed there in Forrest Gump." That was far from the only tweet that expressed that sentiment. Someone else tweeted a screenshot of Hanks, writing, "Omg Forrest Gump is hosting the inauguration concert. That's all I have to say about that." Someone else shared a clip from the movie, tweeting, "Last time we saw Tom Hanks on the steps of the Lincoln Memorial."
A different fan recalled, "The Lincoln Memorial is also where Forrest Gump found Jenny." Another fan reflected on the same memories, sharing, "Tom Hanks back where Forrest Gump saw Jenny in the Reflecting Pool." Someone joked, "Forrest Gump has come so far" along with a photo of Hanks hosting the inauguration special. One fan made the perfect movie reference, tweeting, "Forrest Gump back at the reflecting pool? Today's like a box of chocolates!"
Unfortunately, Hanks was not dressed in character to host the special, but Twitter users can always be counted on to provide some levity and pop culture tie-ins to almost any situation. On Twitter, you never know what you're going to get.