Inside Tiffany Haddish's Amazing Body Transformation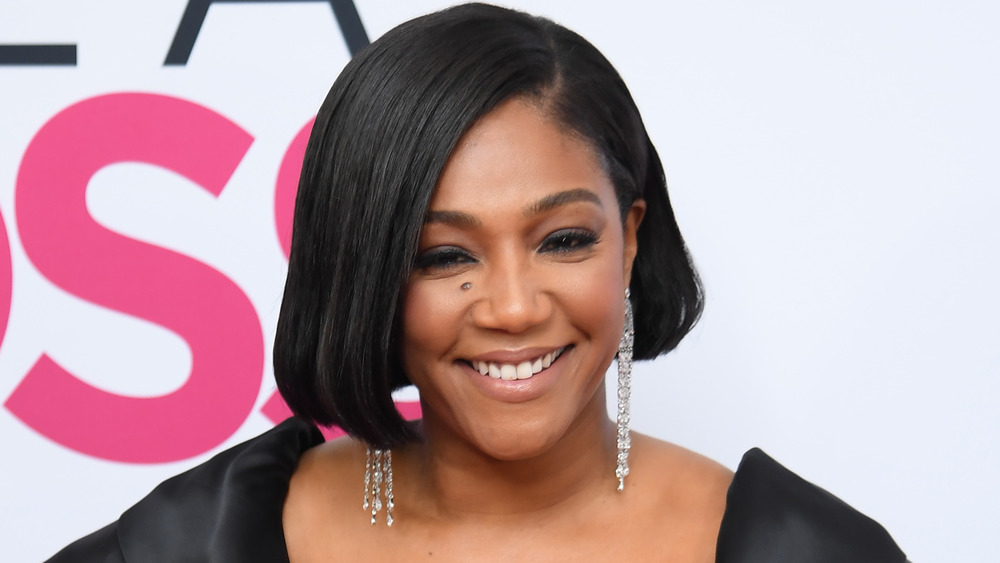 Dimitrios Kambouris/Getty Images
Actress Tiffany Haddish revealed a major body transformation in early 2021. In January 2021, the Like a Boss star took to Instagram to reveal a total glow up, showing off her muscles and a slimmer figure. Per People, Haddish lost 40 pounds in 2020 while in lockdown amid the coronavirus pandemic. At the time, she told the outlet that she had been exercising daily for "anywhere from 15 minutes to sometimes two hours." Now, she's focused on getting toned.
In December 2020, Haddish told People that she no longer wanted to slim down, but, instead, wanted to find a way to sculpt up in the new year, sharing: "The goal is to have abs by New Year's Day! We'll see." Well, based off of her Instagram account, it appears that she's sticking to her New Year's resolution. So, are you wondering how Haddish is getting in shape in 2021? We've got you covered. Keep reading to find out what type of fitness program this star is using to get real (and fast!) results. 
Tiffany Haddish used a 30-day fitness program to sculpt up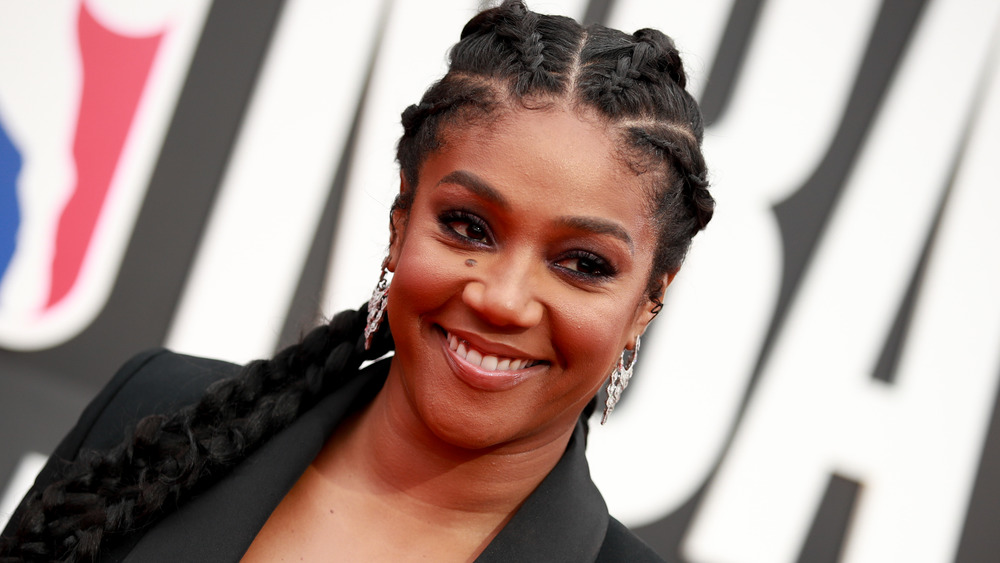 Rich Fury/Getty Images
In January 2021, Tiffany Haddish opened up to her followers about how, in addition to dropping some pounds, she was also able to gain some pretty impressive muscles. On Jan. 20, 2021, Haddish posted a before and after photo on Instagram, showcasing her results. In the caption, Haddish explained that the photo shows her before and after completing a 30-day fitness program. 
She also added a bit of her sense of humor to the post by using her go-to catch phrase "she ready," writing: "Now #SHEREADY to build Muscle and Maybe shave my armpits#." The caption ended with Haddish shouting out the program, 30 Day Transformation Team, which is what she used to get toned and get major results. Haddish also shared the code "SHEREADY50" for her followers to use to get half off the program. So, if you're impressed with her body transformation, you can jump on the fitness train, too. It's a new year after all!