The Real Meaning Behind Amanda Bynes' New Song Diamonds
Amanda Bynes: actress, fashion designer, and... rapper? It looks like the former Nickelodeon star has officially added "rapper" to her resume as of Jan. 20, 2021. "Hyped on this track!" she wrote on a secondary Instagram account along with a snippet of a song called "Diamonds."
The song seems to be a collaboration with her fiancé Paul Michael, who has chosen the stage name of "Precise," per Hollywood Life.  Michael can be seen rapping some lyrics to the song in a TikTok shared days prior to Bynes' teaser post. The pair met in an Alcoholics Anonymous class, per The U.S. Sun, and Michael asked for Bynes' hand in marriage in February 2020.
Bynes' feature in the snippet is a quick 15 seconds. "Diamonds, diamonds, diamonds on my neck, on my wrist. Diamonds, diamonds, diamonds," she raps. A 58 second video of the song has been posted to what appears to be a YouTube page run by the actress. The only other video on the account at the time of this writing shows Bynes rapping to a song while sitting next to Michael.
The song was a surprise to some fans, especially since Bynes is usually very quiet on social media. However, it's not the first time the actress has dabbled in music. Keep reading to learn the real meaning behind Amanda Bynes' new song "Diamonds."
Amanda Bynes' song Diamonds is a new creative outlet for her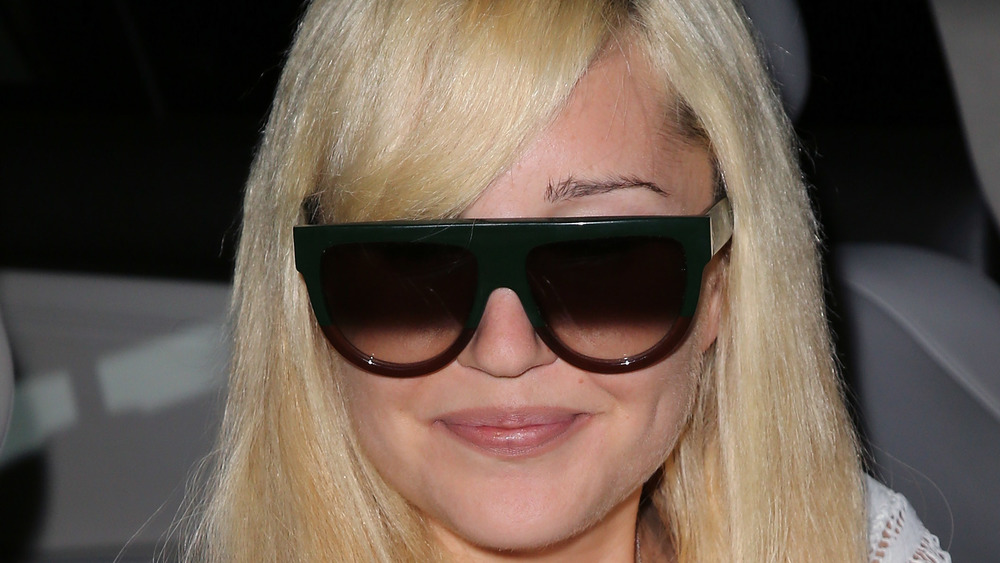 David Livingston/Getty Images
"Diamonds" by Precise and Amanda Bynes is about hustling hard for money. However, for Bynes, her break into music is meaningful because it has been a long time coming.
In 2013, rapper Waka Flocka said he was working with Bynes to produce a solo album. "She wanted to produce a single so that she could potentially have an album," Flocka told E! News in 2013. The album, per TMZ, would have been called Shots. Flocka also said he was ready to introduce the Hairspray actress to the whole hip hop lifestyle. "She wanted to go to the club and she wanted to be inside the club. So I'm like, you know I'm the king of the club, not to be all arrogant, but that's just what the fans voted me. So I might as well go ahead and take her to the club and...introduce her to the lifestyle," he explained. However, it seems nothing came of the collaboration. 
Bynes has been distant from the spotlight since a string of mental health issues and concerning outbursts landed her in a conservatorship under the rule of her parents. Since then, she graduated from California's Fashion Institute of Design and Merchandising and lives a quiet life with her fiancé (except for the pregnancy drama in March 2020). The new collaboration with her fiancé could mark a new chapter for Bynes. As of this writing, neither artist has shared plans to release more music.