Carol Burnett Adored Every Guest On Her Show Except One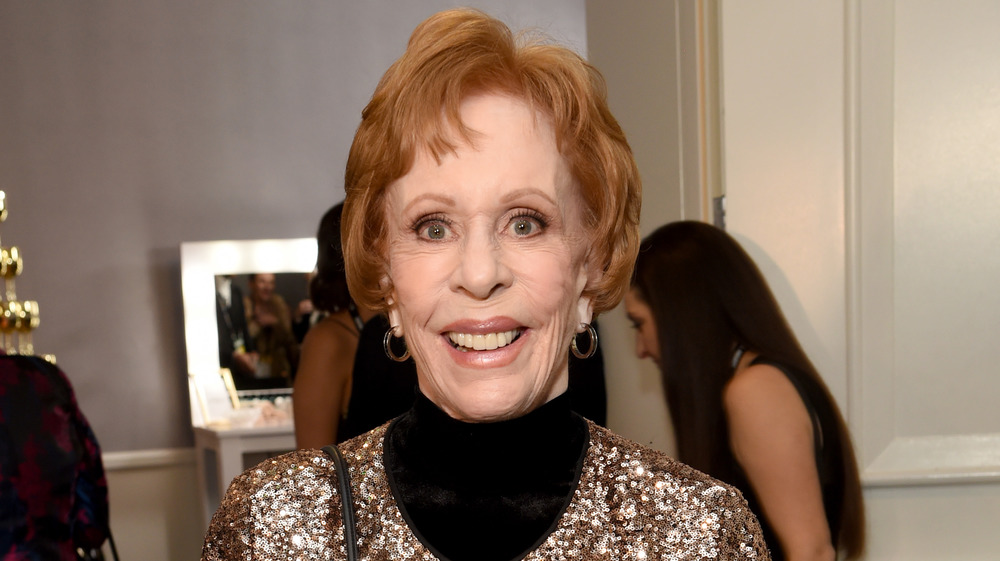 Michael Kovac/Getty Images
Carol Burnett has always been one of television's brightest stars throughout her decades on-screen and The Carol Burnett Show, her comedy variety show, was a groundbreaking whirlwind of hilarious skits and lovable guests. As it turns out, however, there was one exception to the talented and professional lineup that gave guest performances alongside Burnett, and his behind-the-scenes behavior caused the usually affable comedian to call him a "royal pain."
The Carol Burnett Show ran from 1967 to 1978 on CBS, making her the first woman to ever host her own variety show on television (per CBS News). Burnett later revealed that the show had been green-lit through a fluke in her contract, however, and that network executives were initially reluctant to give her the show. "You know, Carol, it's a man's game," one CBS higher-up reportedly told her at the time, trying to push her towards doing a sitcom called Here's Agnes instead. "Variety is a man's game. It's Jackie Gleason ... it's Milton Berle, it's Dean Martin."
She proved them wrong by creating a smash hit that won 23 Emmys over the course of 11 years, cementing her place in entertainment history. The show even created a spin-off, the sitcom Mama's House, which ran from 1983 to 1990 and starred several cast members from The Carol Burnett Show. In 2003, Burnett received the Kennedy Center Honors and the Golden Globes honored her in 2019 by creating the Carol Burnett Lifetime Achievement Award for excellence in television and presenting her with the inaugural prize.
Carol Burnett called this guest 'a belligerent little SOB'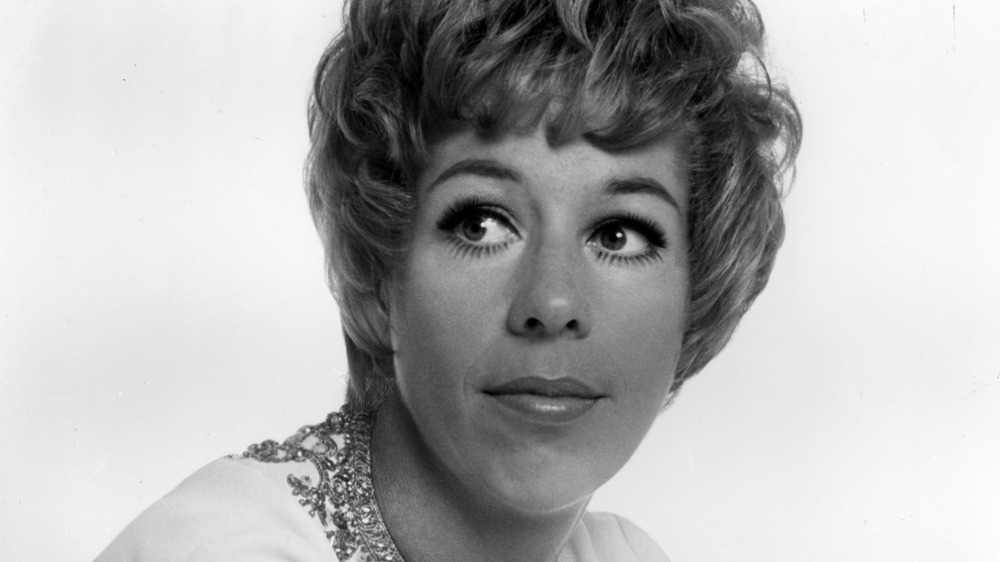 Michael Ochs Archives/Getty Images
Carol Burnett always maintained a friendly demeanor toward her guests, but one particular entertainer was irritating enough that she unleashed her fury towards him in print decades later. In 2016, she published her memoir In Such Good Company: Eleven Years of Laughter, Mayhem, and Fun in the Sandbox, and revealed how much this anonymous man annoyed her and the crew (via CheatSheet).
"During our 11-year run, there was only one guest who was a royal pain," Burnett wrote. With her signature professionalism, she refused to name him, but explained that "he wasn't a happy camper from the get go." The cast and staff of The Carol Burnett Show apparently tried to "accommodate him at every turn," but they could not stem his rude behavior. In the end, he left the set before even filming anything.
Burnett said that it "came as no surprise" when this temperamental performer decided to walk out the day before the show was supposed to tape, disrupting the episode's whole schedule and leaving the cast and crew to hastily fix his mess. "We later learned he was 'on' something, which might've explained his orneriness," she added.
Unsurprisingly, the guest's drug-influenced behavior did not leave a great impression. Burnett called him "a belligerent little SOB" in her book, explaining that she used the word "little" because he was very short. The entertainer's height and disposition even prompted one of the show's writers to wittily label him "a pony's ass," and it's fair to assume that this "pony's ass" was not invited back anytime soon.
The tragic secrets behind Carol Burnett's variety show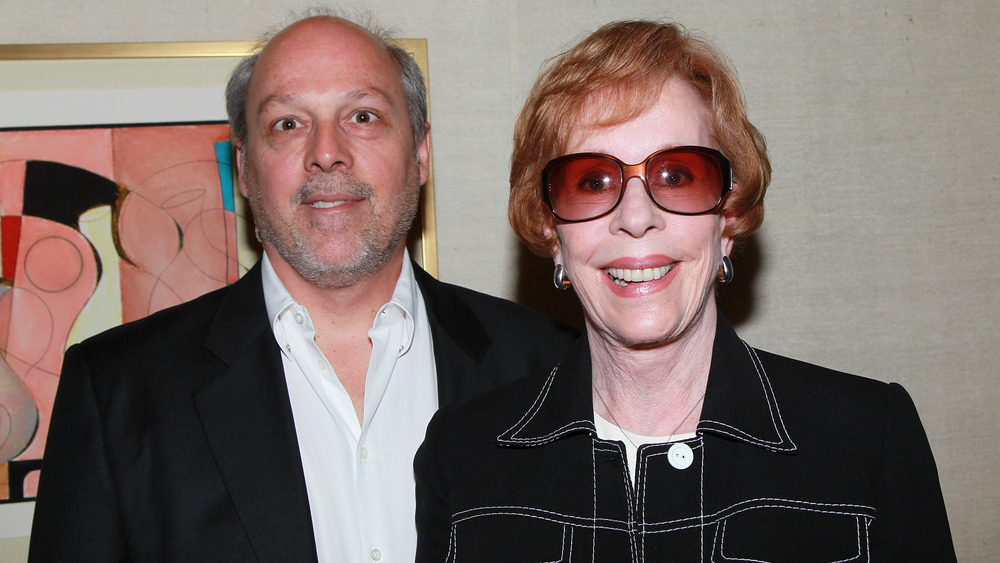 David Livingston/Getty Images
Despite her sunny public persona, Carol Burnett was no stranger to conflict, and that guest was not the only difficult secret behind the scenes of her iconic show. Her family struggles had a lifelong impact on her, and she has continued to fight battles in court as recently as 2020.
The Texas-born comedian grew up with parents who both suffered from alcoholism, and they divorced while Burnett was still young (per NPR). Burnett and her younger half-sister were mostly raised by their grandmother, who they called "Nanny," in a tiny apartment. Her affection towards her grandmother even led to Burnett's iconic trademark. At the end of every episode, Burnett would tug on her ear as a secret signal for her grandmother, and continued with the tradition even after Nanny died.
While Burnett was earning universal acclaim for her variety show, her daughter Carrie Hamilton had developed a devastating addiction to drugs and alcohol at only age 13. Burnett put her through rehab three separate times and rebuilt their relationship. Sadly, Carrie died of cancer in 2002 at age 38. Her younger daughter, Erin, also had problems with substance abuse, and reportedly attempted suicide in July 2020. This led Burnett and her husband Brian Miller to petition for legal guardianship of Erin's son in August 2020.
Burnett has mostly been living the quiet life in lockdown, however, telling Hollywood Reporter in April 2020 that she and her husband Brian love to "watch old movies, play Scrabble, do crosswords and go for walks."