What Eden Wood From Toddlers & Tiaras Is Doing Now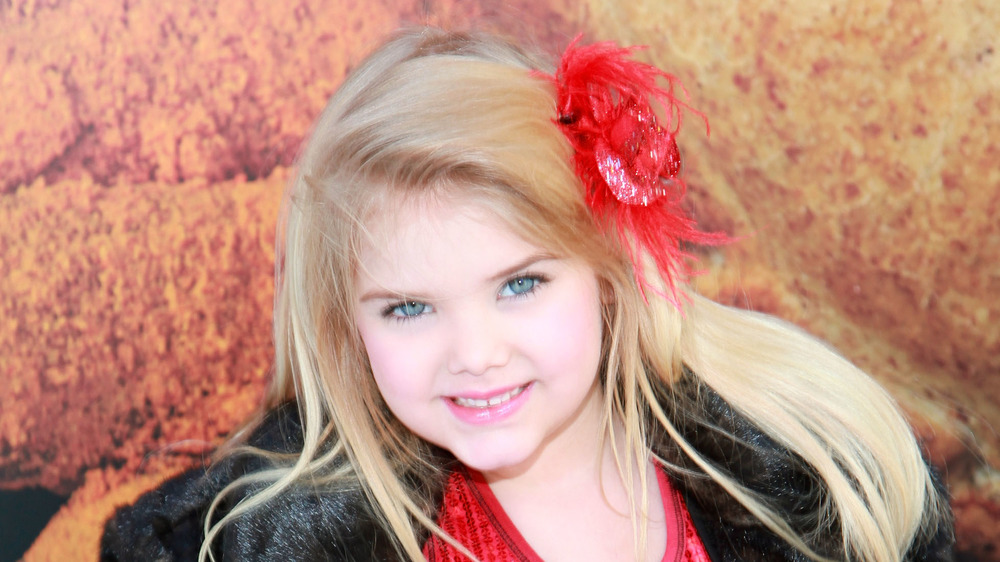 Astrid Stawiarz/Getty Images
You can't talk about the revamp of Toddlers & Tiaras without reminiscing over the beloved Eden Wood. With her curly blonde hair and infectious smile, 4-year-old Eden was always one to watch. However, the pageant girl has grown up quite a bit, as fans will see in Discovery Plus's three-part special Toddlers & Tiaras: Where Are They Now. 
Since Eden's days of stealing the ultimate grand supreme, she has gone on to do bigger and better things. She and her family starred in their own reality show Eden's World, but sadly it only lasted one season. Despite her show's flop, Eden found herself on the big screen and totally over reality TV. In 2014, she landed the part of Darla in The Little Rascals Save the Day. "The things that I loved most was just getting on stage and performing, and showing everybody what I can do," the then-11-year-old said about her career aspirations while talking to Entertainment Tonight in 2016. "It was such a great experience that led into all this other stuff that I've done."
At the time, Eden said she was done with pageantry after retiring her tutus five years prior. "I stopped [doing pageants] because I just gradually felt like I didn't want to do that anymore. It was just getting old and I didn't feel like going through the hairspray," she explained. "I wanted to do something different and go on with something else." But she did tease a possible return to score some of those big girl titles: "I know that I'm going to do pageants when I'm older because that'll just be fun." Keep scrolling for more on what Eden is up to today.
Eden Wood is killing it as an influencer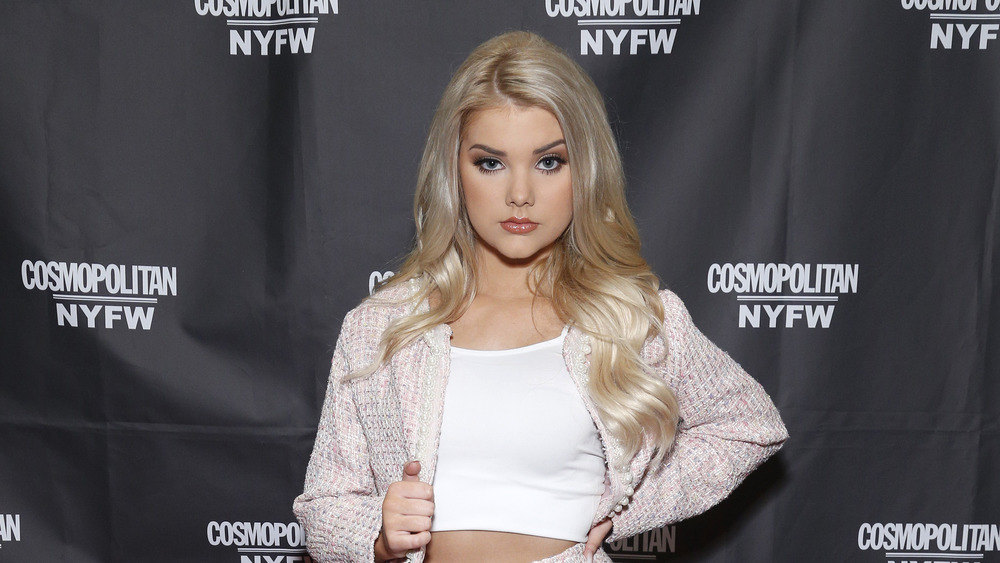 Lars Niki/Getty Images
These days, Eden Wood is showing everyone that she is no longer a little girl and she is on her way to being a full-fledged woman. In new Instagram posts, she's shared that she got back into pageantry after all, and she's still killing it with her incredible style and makeup looks. She's also transitioned into a range of different endeavors, including working as a model and actress. She has even modeled at New York Fashion Week!
Aside from her glitzy legacy, Eden is your typical teen who enjoys cheerleading and being around her friends, in addition to making TikToks and posing for the occasional photoshoot. Eden is also a smart cookie and has a 4.0 GPA in high school, according to her website. Of course, like many famous teens these days, Eden is also killing it as an Instagram influencer and has a following of more than 57,000 people as of this writing. She's also working on music, which she often promotes on social media. On Jan. 19, 2021, she announced the release of her single "Keep Dream'n" and teased her appearance on Amazon Prime's Next Big Thing NYC. From the looks of it, Eden is definitely a rising star.