What The Queen Reportedly Sent Biden Before His Inauguration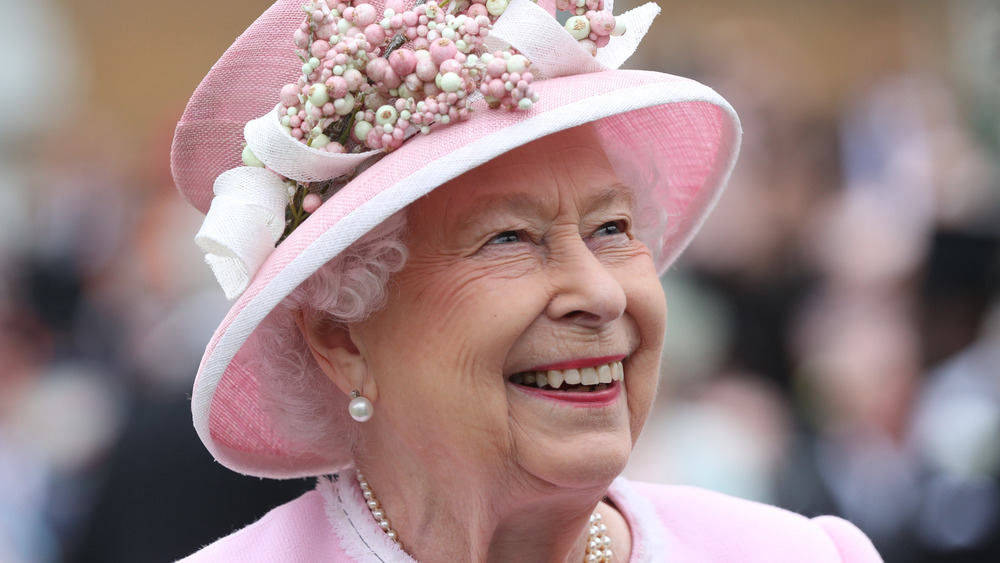 Wpa Pool/Getty Images
Joe Biden was officially sworn in Jan. 20, 2021 as the 46th United States President, and his inauguration was a momentous occasion for many around the world who celebrated the end of what can only be described as a difficult and truly divisive four years. According to NBC News, Biden invoked unity in both his words and body language during his inauguration speech: "There are moments in our history when more is asked of us as Americans. We are in one of those moments now," he said. 
Following his inauguration, many world leaders, including Canadian Prime Minister Justin Trudeau and French President Emmanuel Macron, sent Biden congratulatory messages and well-wishes. Trudeau took to Twitter to write: "Congratulations, @JoeBiden, on your inauguration as the 46th President of the United States. Our two countries have tackled some of history's greatest challenges together — and I'm looking forward to continuing this partnership with you, @KamalaHarris, and your administration."
British Prime Minister Boris Johnson also issued a public statement, tweeting, "Congratulations to @JoeBiden on being sworn in as President of the United States and to @KamalaHarris on her historic inauguration. America's leadership is vital on the issues that matter to us all, from climate change to COVID, and I look forward to working with President Biden."
The Queen of England, who has historically remained neutral about politics and who rarely comments on American leaders or matters, also reportedly did something special for Biden. Keep scrolling to find out what she sent the new president ahead of his inauguration.
The queen is 'above politics' but not above doing this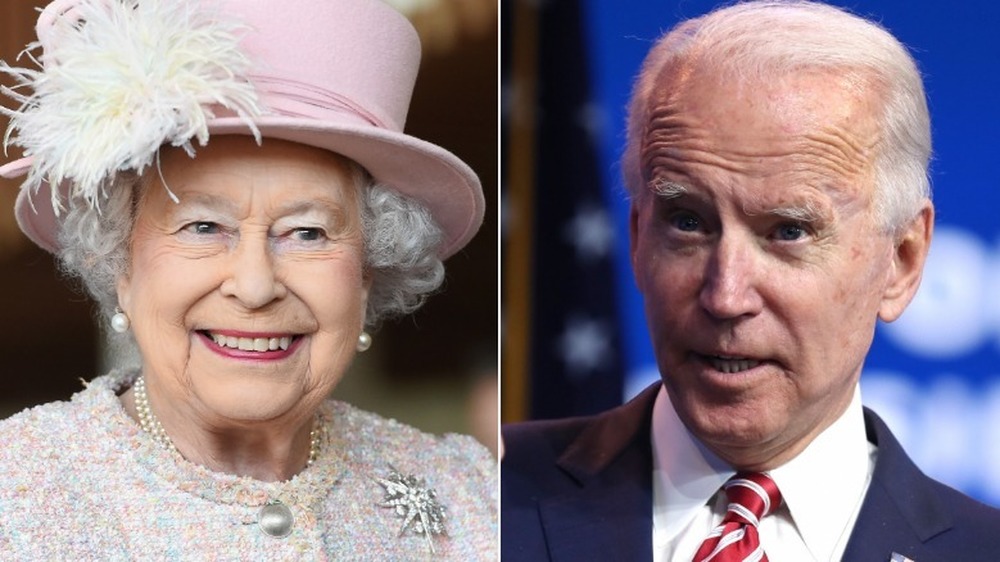 Stuart C. Wilson, Joe Raedle/Getty Images
Buckingham Palace confirmed that Queen Elizabeth II sent President Joe Biden a congratulatory message ahead of his inauguration, according to Sunday Times royal correspondent Roya Nikkhah. Though the contents of the letter remain private, royal commentator and public relations expert Richard Fitzwilliams told the Express: "The personal message of good wishes that the Queen sent to President Biden before his inauguration underlines the closeness between the United States, the world's most powerful superpower, and Britain, its traditional transatlantic partner."
According to People, Biden is the 14th American president to take office during the monarch's 68-year reign, and Queen Elizabeth has reportedly met with every single one — except for Lyndon B. Johnson — since becoming queen in 1952. As per tradition, she will likely invite Biden to Buckingham Palace as soon as it is safe again amid the ongoing pandemic. "The Queen is above politics and has always taken enormous care to extend a warm welcome to visiting heads of state," Fitwilliams said. 
If a visit between Biden and the queen occurs, it would reportedly mark the first time the world leaders have met. Cafe Mom reports that despite Biden's role as vice-president to Barack Obama from 2009 to 2017, he has not yet met with her. Michelle and Barack Obama made a solo visit to the U.K. in 2009, where the former first lady famously broke royal protocol to give the queen a hug.
Joe Biden said 'God save the queen' when Donald Trump won the 2016 election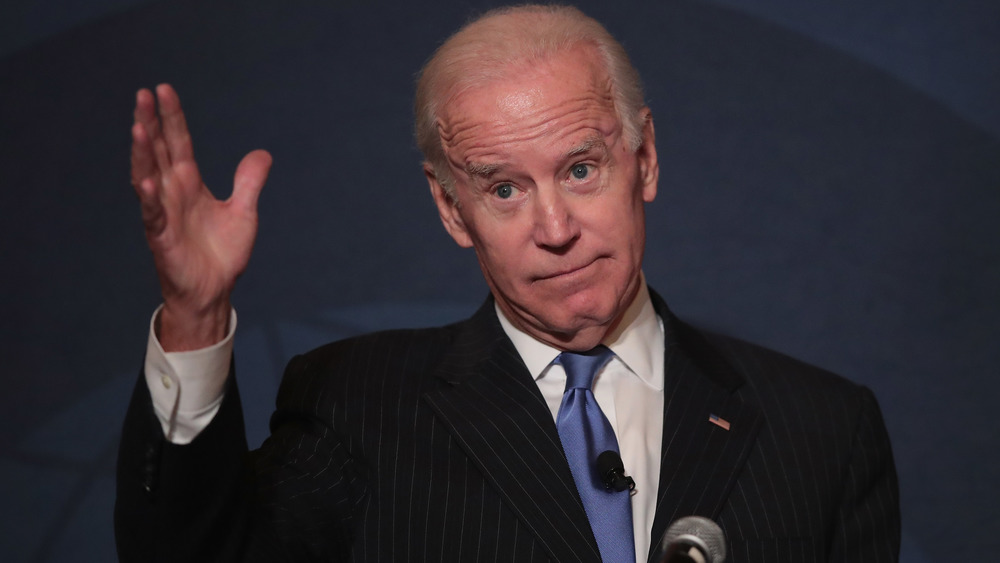 Scott Olson/Getty Images
When Donald Trump won the 2016 election, Joe Biden was Barack Obama's vice president, which meant he had to share the results when the Electoral College votes were certified, per Express. This was documented on video, including a moment that didn't get much attention until 2021. According to Express, Biden said the words "God save the queen" under his breath, but he still had a microphone on. 
It's not totally clear what he even meant when he said that, though. A journalist named Matthew Hoffman told Express that he felt the remark meant: "If this independence is going to yield leaders like Trump, maybe we'd better go back to a monarchy." Some people thought that he was just singing the lyrics to the Sex Pistols song titled "God Save the Queen," which doesn't make a ton of sense given the context, but, perhaps, he just had the song in his head all day.
Considering the fact that he's now the president of the United States and has quite a bit on his plate, there's a good chance that Biden won't address that 2016 remark. Additionally, Queen Elizabeth II is famously neutral when it comes to politics. However, British public relations consultant Richard Fitzwilliams told Express, "Given Donald Trump's notorious unpredictability and the atrocious storming of the Capitol by a mob incited by him, [the queen] is likely to be personally relieved by Biden's election victory." He also assumed she would "undoubtedly appreciate the importance of America having a president with so much experience" amid the coronavirus pandemic.