The Real Meaning Behind 'Afterglow' By Ed Sheeran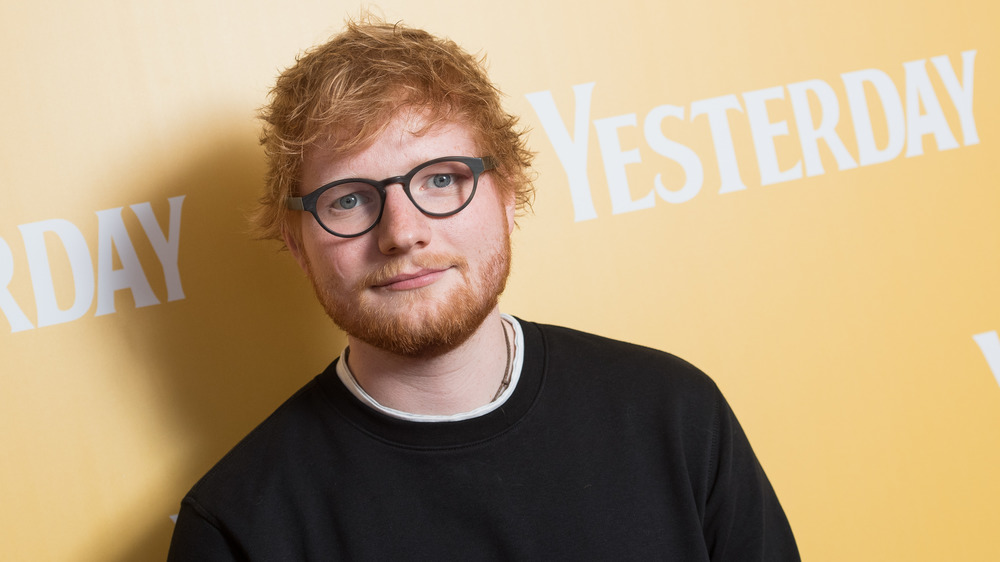 Jeff Spicer/Getty Images
Ed Sheeran has become known for his songwriting ability in recent years, but it's a craft he has been perfecting since childhood. The U.K. native began making music after being gifted a guitar and meeting singer-songwriter Damien Rice backstage at one of Rice's shows, as noted by Biography. It was then when Rice told the 11-year-old aspiring musician to start writing his own songs, which he started to do the very next day.
By age 14, Sheeran released his first EP, The Orange Room, and soon left his home in Halifax, West Yorkshire to move to London to pursue music full-time. After releasing a few independent albums in the early 2000s, Sheeran reached a larger audience in 2010 after a video he posted online went viral. He made a move to the U.S. and impressed actor and singer Jamie Foxx when he appeared on his Sirius XM radio show. The following year, in January 2011, Sheeran released his last EP as an independent artist, snatching the No. 2 spot on the iTunes chart despite not promoting the project. 
After years of hard work and dedication, the "Shape Of You" singer signed a record deal with Atlantic Records the same month he broke onto the iTunes charts. Nearly ten years later, Sheeran gave his fans a little Christmas gift when he released "Afterglow" in December 2020.
Here's who Ed Sheeran's singing about on 'Afterglow'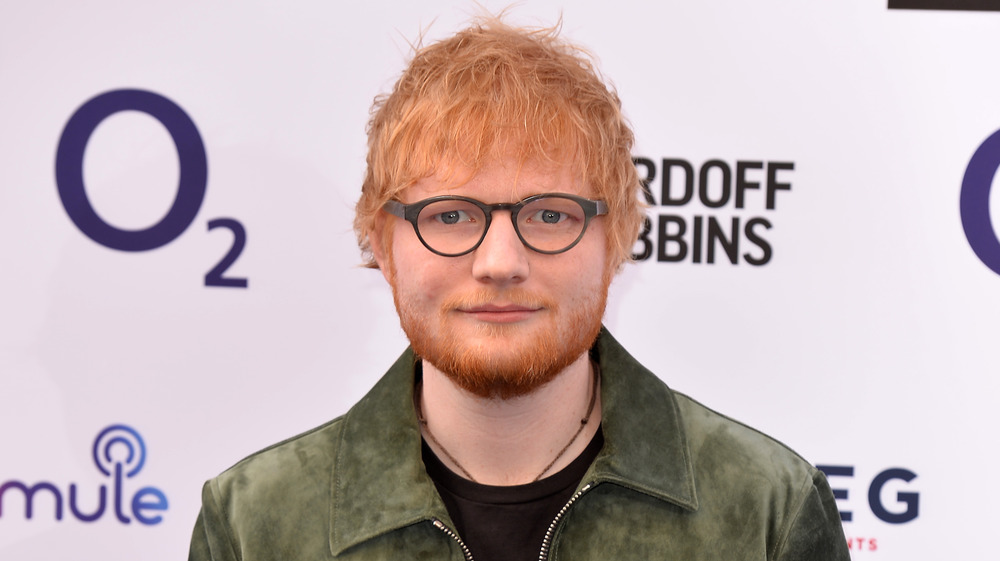 Jeff Spicer/Getty Images
Ed Sheeran announced the new song a day before it was released. "11am GMT tomorrow. A Christmas present," he captioned a December 2020 Instagram post showing the artwork for "Afterglow." On the release day, Sheeran shared a clip from the performance letting fans know it was just a song he wanted to share and not a part of a new album. "Afterglow is a song I wrote last year that I wanted to release for you," he shared in the caption. "It's not the first single from the next album, it's just a song I love, and hope you love too."
The track came three months after Sheeran and his wife, Cherry Seaborn, welcomed their daughter, Lyra Antarctica Seaborn Sheeran, into the world. Fans think this is the special moment that Ed is singing about, as noted by HITC. "We were love drunk, waiting on a miracle / Trying to find ourselves in the winter snow / So alone in love like the world had disappeared / I won't be silent and let go," Ed croons away in the song's lyrics. The nods to "waiting on a miracle" left many fans under the impression the British musician was singing about his baby girl. The "winter slow" line was also believed to be in reference to her middle name, Antarctica, where many fans think she was conceived. Though Ed has not confirmed or denied the speculation, his fans are just happy he gave them some new music to take with them into the new year.