The Real Meaning Behind Billie Eilish And Rosalia's Lo Vas A Olvidar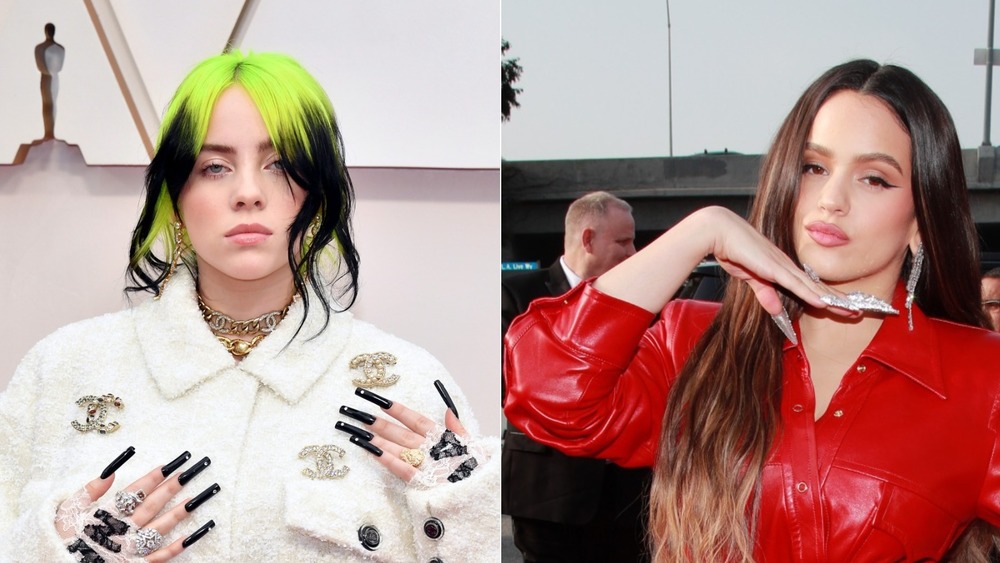 Amy Sussman, Rich Fury/Getty Images
Rosalía and Billie Eilish released their single "Lo Vas a Olvidar" on Jan. 21, 2021, and it is a masterpiece. The song is to be featured in the episode "Part 2: Jules" of HBO's Euphoria, according to Pitchfork. The single, which was produced by Eilish's brother FINNEAS, has an accompanying music video already.
The Nabil-directed music video is as mesmerizing as the song itself and features Rosalía and Eilish together in a dark blue haze, almost like a dreamy underworld. Naturally, they're also both rocking some very unusual fingernails.
"Lo Vas a Olvidar" translates in English to "Will You Forget It," and the song, as the title predicts, meld both Spanish and English together in the emotional lyrics. As Seventeen noted, this is Eilish's "first dive into Latin music" and we can confirm that she nails it. With so much hype about this amazing track, we're dying to dig into the real meaning of this melodious miracle.
Billie Eilish and Rosalia's song is heartbreaking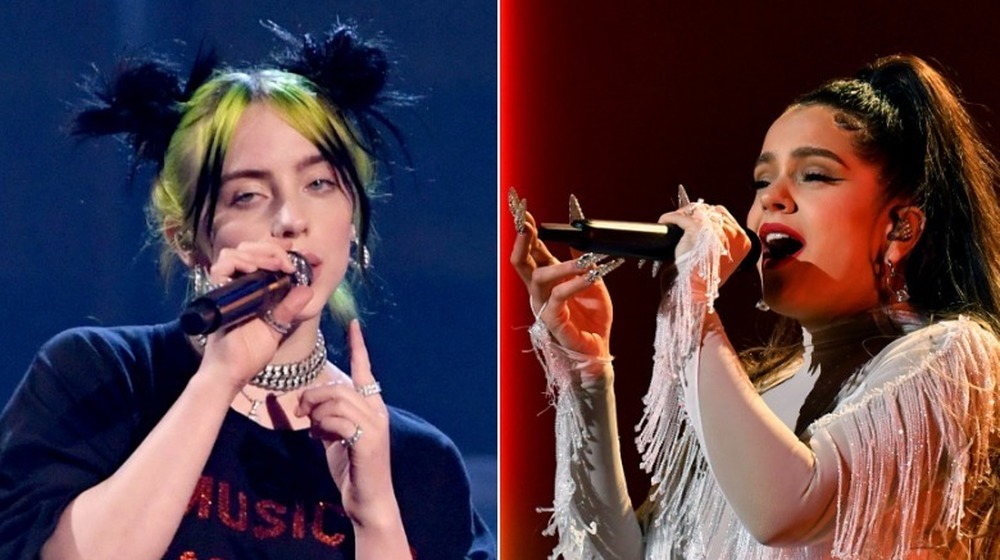 Kevin Winter, Emma Mcintyre/Getty Images
"Lo Vas a Olvidar," the highly-anticipated collab between Billie Eilish and Rosalía, dropped on Jan. 21, 2021. So what does the song really mean? As Seventeen points out, it's clearly a breakup song, so not something to add to your peppy playlists.
Translated into English, the first verse of the song begins: "Tell me if you miss me / Tell me if you don't forgive me / Carrying all this poison is not good / Tell me if you miss me," via Elite Daily. The chorus repeats in both Spanish and English: "Will you forget it? Can you let it go? / Can you let it go? Will you forget it? / Can you let it go? Will you forget it?"
The song wraps up with another bilingual verse, which translates into English as: "Love cannot be measured in a steady step / One day I'm a god and the next I can break / I needed to go 'cause I needed to know you don't need me / You reap what you sow, but it seems like you don't even see me," according to Elite Daily. So yes, not exactly a cheery tune.
Eilish dropped a teaser for the song on Instagram a few days before its release. She rightly captioned it with, "[Y]ou guys have been waiting for this." Yes, we have!