This Was Donald Trump's Favorite DC Restaurant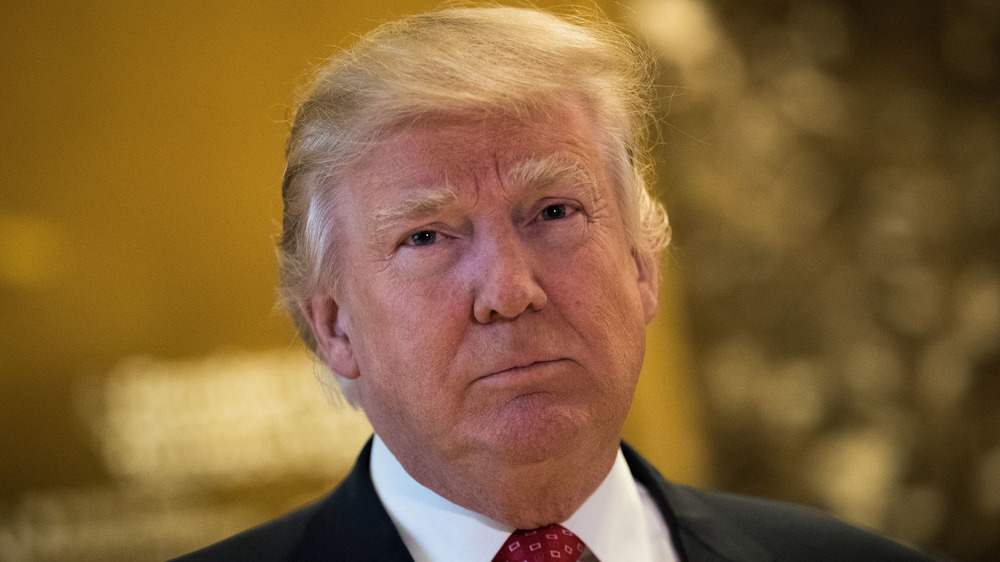 Drew Angerer/Getty Images
There are a few noticeable things you may have missed about Donald Trump throughout his presidency, including the fact that he rarely went out to eat at Washington, D.C., restaurants in his four years at the White House. Unlike Barack Obama, who loved dining out at trendy restaurants and was known for his culinary passion, as per The Washingtonian, Trump basically avoided going out to eat. 
In 2017, he said he was looking forward to hitting the town and trying out some local hotspots. "In Washington, you do have some great restaurants, and I'm going to start going to them," Trump told Larry O'Connor (via The Washingtonian). "Well, when I leave the White House, which is seldom, I always go to my hotel on Pennsylvania Avenue, and they say, 'He should go to other places.' And I never thought of it. And I'm going to start doing that. I'm going to go around." It turns out, he never explored D.C. like he said he would and visited just one single restaurant during his presidency. Keep scrolling to find out which restaurant was Trump's favorite.
Donald Trump only ate where he wouldn't be poisoned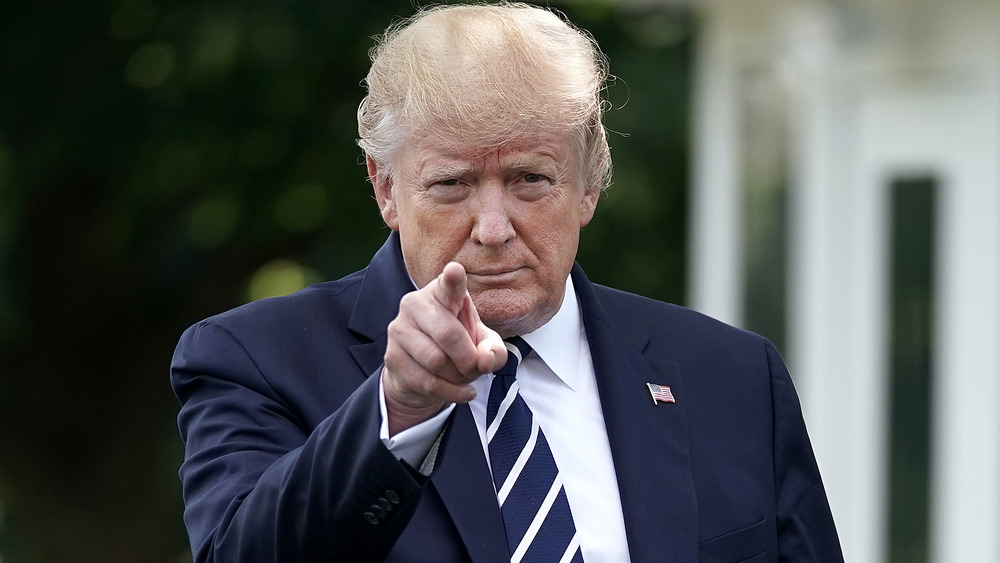 Chip Somodevilla/Getty Images
According to author Michael Wolff, who wrote Fire and Fury: Inside the Trump White House, Donald Trump "had a longtime fear of being poisoned," which is one of the reasons he ate a lot of fast food. "Nobody knew he was coming and the food was safely premade," Wolff explained. Trump's fears might be the reason why the only restaurant he is known to have dined at in Washington, D.C. is BLT Prime, the steakhouse at the Trump International Hotel, according to The Washingtonian. The magazine reports the former president always ordered the same thing: shrimp cocktail, fries, and well-done steak. 
In 2016, The New York Times also reported on Trump's eating habits, writing, "Mr. Trump, a proud and well-documented non-foodie, prefers fast food and overflowing bowls of ice cream to charred Brussels sprouts or shakshuka from Washington restaurants with wait-lists." It makes sense considering that throughout his presidency and presidential campaign, fast food was a staple in Trump's diet. He often ordered McDonald's, according to his former campaign manager Corey Lewandowski, who said his go-to meal was "two Big Macs, two Fillet-O-Fish, and a chocolate malted."