Steve Burns: What Is The Blue's Clues Star's Net Worth?
You don't need a "Thinking Chair" to realize that Steve Burns, former star of Blue's Clues, is worth a ton of money.
From 1996 until 2002, the striped-shirt and khaki-rocking Steve helped viewers solve clues (often while talking directly at to the screen, and silently waiting for a response) on the hit Nickelodeon show. Along with his trusty pooch Blue, the series wasn't without its charms. Truly; whether you were a young viewer hollering clues at the screen, or a bonafide #90skid rolling their eyes and waiting for Hey Arnold to come on, you have to admit: you watched a few episodes. And tell us the "We Just Got a Letter" song never lodges itself into your brain! No matter your age, the weird-if-slightly-soothing Blue's Clues was hard to forget.
Meanwhile, Steve Burns left Blue's Clues after seven seasons and at the height of his fame, proving to be the show's biggest mystery yet. Though Steve said he went off to college on the show and was replaced by his "little brother Joe" (Donavan Patton), people feared the worst IRL. Thankfully, the truth was... Steve Burns was balding. "I knew I wasn't going to be doing children's television all my life, mostly because I refused to lose my hair on a kid's TV show," Burns later said in a Nickelodeon special. "And it was happening... fast." Welp, his look changed, but he's quite the success. Here's Steve Burns' net worth today. 
Steve Burns is living lavishly years after Blue's Clues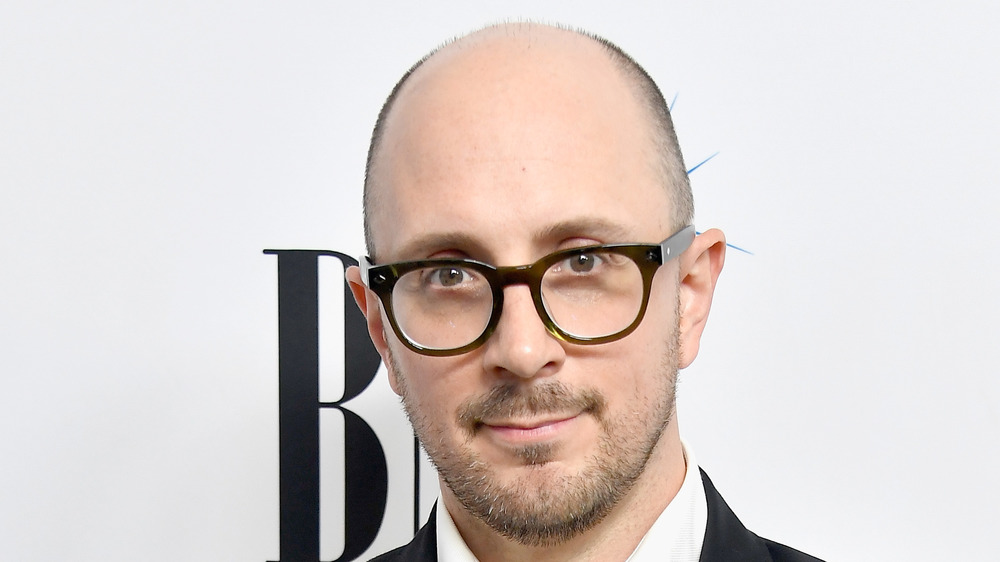 Frazer Harrison/Getty Images
So what is Steve from Blue's Clues' net worth today? Clearly, the actor looks quite different from his mystery-solving days. But he has quite the fortune to enjoy even if he doesn't get recognized as Steve anymore (and maybe that's a good thing). Turns out, doing 100 episodes of a Nickelodeon show will rake you in some cash. According to Celebrity Net Worth, after leaving the show, Steve worked on his debut album, Songs for Dustmites, which was released in 2003. In 2009, he released another album with a band called Steve Burns and The Struggle. Well, he's not struggling money-wise. Today, per the outlet, the actor is worth $10 million.
In terms of real estate, Steve Burns made headlines in November 2020 for listing his gorgeous Williamsburg, Brooklyn apartment for $3.3 million (we see you, hipster Steve!). The two-story home was a former garage and still has its industrial charm, spanning 2,000+ square feet, two floors, and featuring a stunning outdoor courtyard. It's really worth a look. "I've lived mostly upstate in the Western Catskills area for four years," Burns told Apartment Therapy, which has the amazing photos. "I've been writing, directing, and producing for the reboot of Blue's Clues and You, and writing music for television, including the theme song for Young Sheldon,'" he added to the outlet. Well, theme songs can't hurt the wallet either. Way to go, Steve from Blue's Clues!