How Bella Hadid Found Herself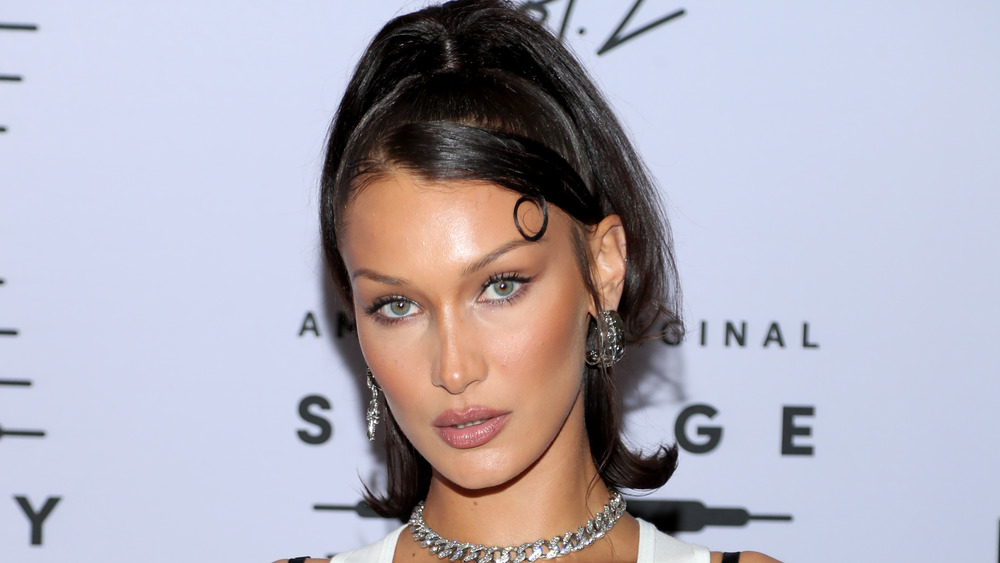 Jerritt Clark/Getty Images
Like many celebrities, Bella Hadid has been quite open about her mental health struggles. Following her 23rd birthday in 2019, she thanked fans for all their birthday wishes and also used her post as a chance to open up about World Mental Health Day, which falls one day after her birthday on October 10.
"still have bad days along with the good, but grateful and proud of myself to be in the place that I am today, going into my 23rd year of life. with that being said, I would like to add that everything you see online or through social media is not always what it seems .. the happiness we create online while being sad in real life makes no sense, but sometimes it just seems easier to live within your sadness rather than talk about it," she contemplated in a post to her Instagram. 
She continued, "don't feel pressured by things online ... if you don't want to get out of bed, don't. If you want to cancel plans, cancel them," she encouraged before urging her fans to be kind to others and sent a "big virtual hug."
Following a short break from social media in January 2021, the supermodel took to her Instagram page once again to talk about mental health and self love. This time around, Hadid opened up about how she took the time to rediscover her strength and get back to her ideal mindset. Keep reading to discover how Bella Hadid ultimately found herself.
Bella Hadid took a break to rediscover herself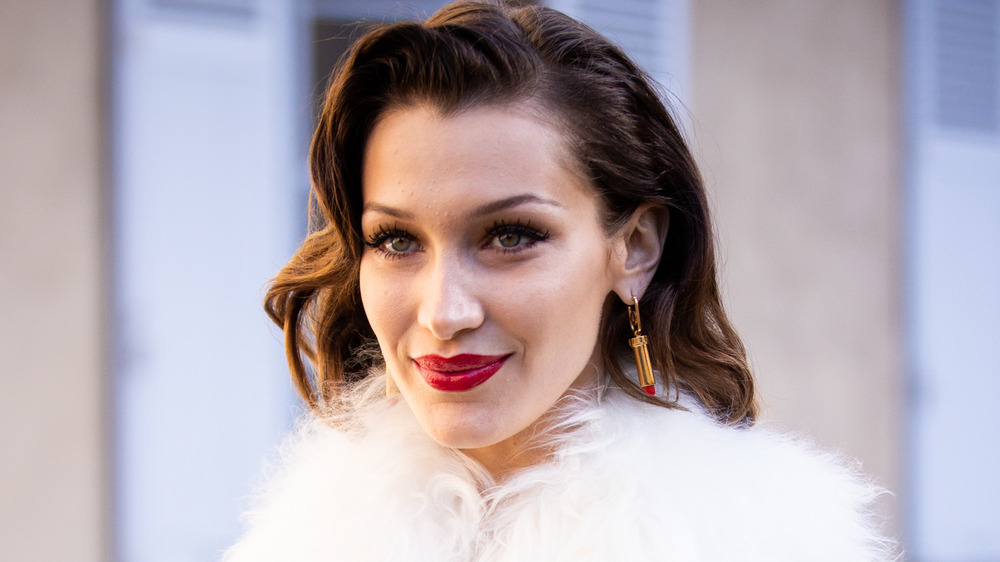 Claudio Lavenia/Getty Images
As her supermodel sister navigated life as a new mom, Bella Hadid navigated her innermost thoughts. Following time away from social media, the model revealed that she used the break to do some soul searching and returned with a rejuvenated sense of self.
"I took some time away to reflect and learn about myself in a way that would be too much to explain at the moment, but with time I will express. The memories and fortune I came back with are pure wisdom, a closer relationship with myself & my spirituality, a sense of self-love that I have always lacked, a few great friends, and these books that saw me through," she wrote. Aside from a pile of 10 books, Hadid posted photos of herself riding a horse, frolicking in nature with a friend, crystals, a quote, colored pencils along with a book titled The Psychology of Color and a cat.
"I found myself, my strength and my light again," she continued. "I am only here to be an instrument of peace & love to help people that suffer and hopefully the world, in time ... Thank you to my angels who have supported and have continued to love me, for me. You saved me. Take time to get help for your mental health. It's worth it to get to your full potential."
It seems that Hadid is back and better than ever, equipped with crystals, books and all.
If you or someone you know is struggling with mental health, please contact the Crisis Text Line by texting HOME to 741741, or call the National Alliance on Mental Illness Helpline at 1-800-950-NAMI (6264).