Gigi Hadid And Zayn Malik's Baby Name Will Warm Your Heart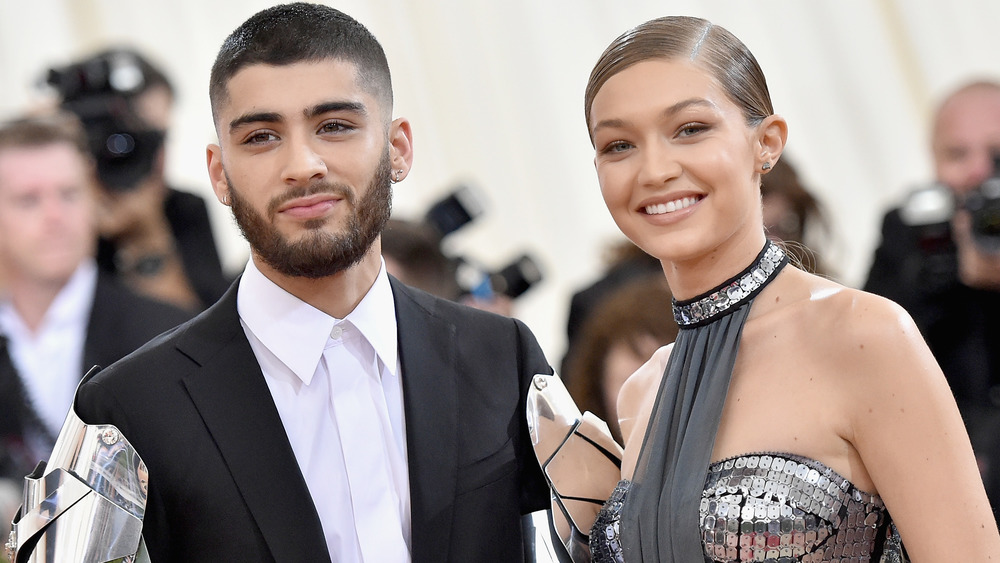 Mike Coppola/Getty Images
Former One Direction member Zayn Malik and supermodel Gigi Hadid have quite the modern love story. First linked in 2015, the uber attractive couple delighted their shippers with joint photoshoots and music video cameos, but nothing got the internet talking quite like their break-ups and make-ups. While fans feared "ZiGi" was done for good after the pair split in 2019, this proved not to be the case. In a plot twist no one saw coming, TMZ confirmed Hadid's pregnancy in April 2020.
When the couple's bundle of joy was born in September 2020, the proud parents took to Instagram to share the big news. "Our girl joined us earthside this weekend and she's already changed our world," Hadid wrote in an emotional post. "The love I feel for this tiny human is beyond my understanding," Malik added in the caption of his post. As of this writing, neither have released an official picture of their newborn to the public, choosing to crop her face in photos or keep her turned away from the camera. However, in January 2021, the supermodel mama broke her silence to share a key piece of info that fans have been clamoring for: her newborn's name. 
So, what did "ZiGi" decide to call their daughter?
Gigi Hadid announced her daughter's name by updating her Instagram bio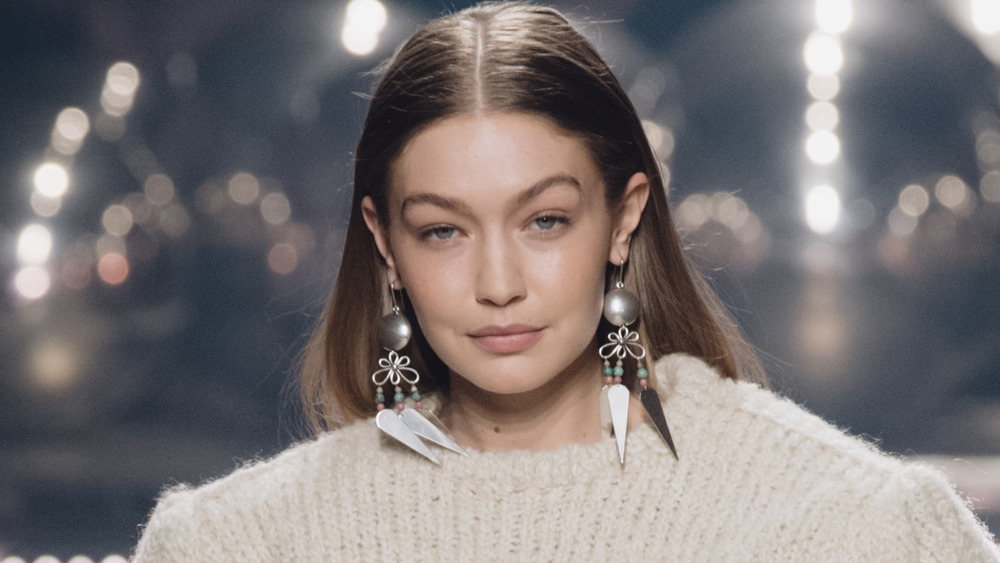 Kristy Sparow/Getty Images
While some celebrities may opt for splashy magazine covers or social media reveals, that has never been Gigi Hadid's M.O. In true millenial fashion, she chose to simply update her Instagram bio with the phrase, "khai's mom." Though the update wasn't publicized, the news spread like wildfire among fans and began trending on Twitter. 
To date, there hasn't been any additional context on the significance of the moniker. But at least now that the news is out about baby Hadid-Malik, it will finally put a stop to the rumors. In December 2020, Elle reported on a viral fan theory which speculated that Taylor Swift's track "Dorothea" (from her Evermore album) was actually giving away the name of Gigi Hadid's daughter. And the drop of Zayn Malik's 2021 album Nobody Is Listening sparked plenty of commentary as fans obsessively decoded the lyrics for clues about his daughter's name. According to Hello! magazine, listeners guessed everything from "Calamity" to "River" as potential baby names, in reference to the album's various track titles. 
Now, of course, we know the truth. And as fans await more details on Khai, perhaps it's not a bad idea to keep an extra close eye on Hadid's Instagram bio in the meantime.