The Real Meaning Behind Taylor Swift's Dorothea Lyrics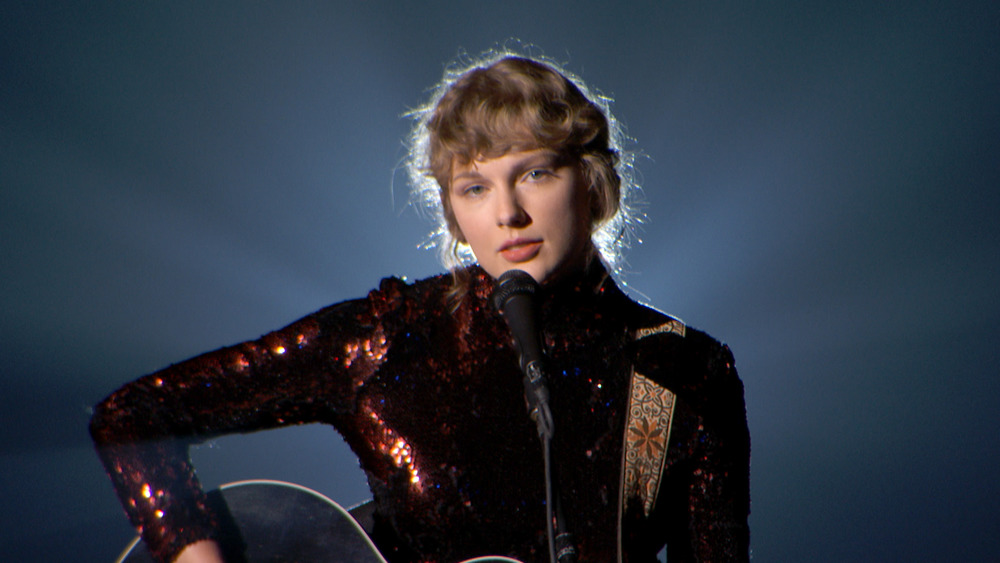 Acma2020/Getty Images
For Taylor Swift fans, the holidays have come early. Just five months after Folklore, the blonde songstress delighted and surprised fans everywhere by dropping her ninth studio album (and second surprise album of 2020), Evermore, at midnight ET on Dec. 10. "To put it plainly, we just couldn't stop writing songs," Swift shared in an Instagram post. "To try and put it more poetically, it feels like we were standing on the edge of the folklorian woods and had a choice: to turn and go back or travel further... We chose to wander deeper in." Safe to say that for Swift, quarantine is proving to be a source of endless inspiration!
Like its sister album Folklore, the collection of songs featured on Evermore aren't necessarily autobiographical, but rather inspired by stories Swift has heard, "movies she's seen and more," per Hollywood Life. The EP welcomes collaborators like The National ("Coney Island"), Mumford & Sons' Marcus Mumford ("Cowboy Like Me"), and the sisters HAIM ("No Body, No Crime"), as well as vocals from William Bowery, a.k.a. Joe Alwyn, as Swift confirmed in her recent Disney+ concert film, Folklore: The Long Pond Studio Sessions.
Naturally (because it's Swift), Evermore also came complete with plenty of new visuals, references, and Easter eggs. And already, our attention was caught by "Dorothea," Evermore's only song (besides "Marjorie") to feature a person's name. So, what does it mean? Let's take a look below.
'Dorothea' might be an ode to young, gay love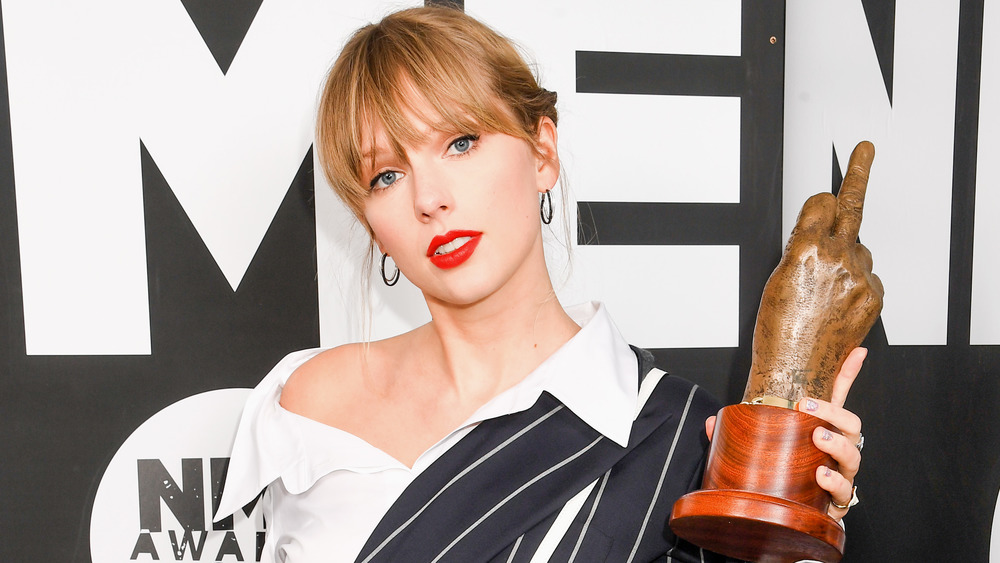 Dave J Hogan/Getty Images
Fans are wondering whether the name "Dorothea" has any significance, or if it's made up. While who Dorothea is remains somewhat of a mystery, Vulture makes the point that the song is told without male pronouns and "from the perspective of an unnamed narrator in Dorothea's hometown." Dorothea moved away to seek her fortune in Hollywood and the narrator is left wondering whether she ever thinks of her.
If the tale rings familiar, that's probably because it is. Folklore's "Betty," which tells the story of a love triangle between three teenagers, was widely believed to be a gay anthem. Twitter users have been quick to connect "Betty" with "Dorothea," arguing that both songs are "for the sapphics." As Vulture noted, "Dorothea" is packed with references to blowing off prom (possibly rejecting heteronormative expectations), illicit make-out sessions under the bleachers, and the shared trauma of being different. The track's lyrics also include lines like, "I guess I'll never know / and you'll go on with the show," which may allude to being in the closet.
In the lead-up to Evermore's release, Swift answered fan questions on YouTube (via Just Jared), explaining that while "there's not a direct continuation of the betty/james/august storyline, in my mind Dorothea went to the same school as Betty, James and Inez." Make of that what you will! Happy Evermore decoding, Swifties.