Betty White Swears By These Two Foods For A Long Life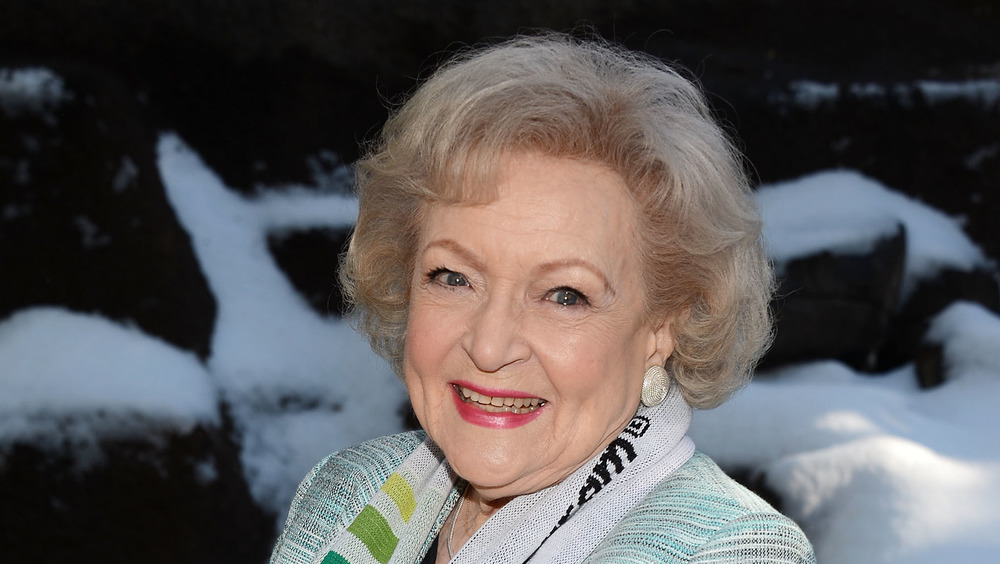 Amanda Edwards/Getty Images
Betty White is considered a comedy icon, not only for her iconic appearances on The Mary Tyler Moore Show and The Golden Girls, but also because of her sustained comedic timing and energy at an advanced age.
The actress is a legend, and throughout the years many have picked her brain in an attempt to glean knowledge about maintaining an outgoing disposition. White has doled out multiple tips in various interviews that are surprising in their simplicity. During a 2012 sit down with People, the Hot In Cleveland star credited her good health to her poor memory and joked about constantly going up and down her stairs because she forgot something.
A jovial demeanor may be White's biggest "secret" to a long life. Speaking to Parade in 2018, the actress mentioned the importance of positive thinking. "I get bored with people who complain about this or that. It's such a waste of time," she told the publication. Another surefire way to keep from keeling over is to maintain a busy schedule — as White joked with People in 2021, having an agent who consistently supplies her with work is what keeps her motor running.
One habit that might surprise fans about the sitcom star's routine is that she stays up late and does not sleep many hours per night. In a 2014 feature for Harper's Bazaar, White said that her dog Pontiac is usually the one that gives her a nudge around midnight to go up to bed. And then, of course, there's her diet — namely these two specific foods.
Betty White is a big fan of these treats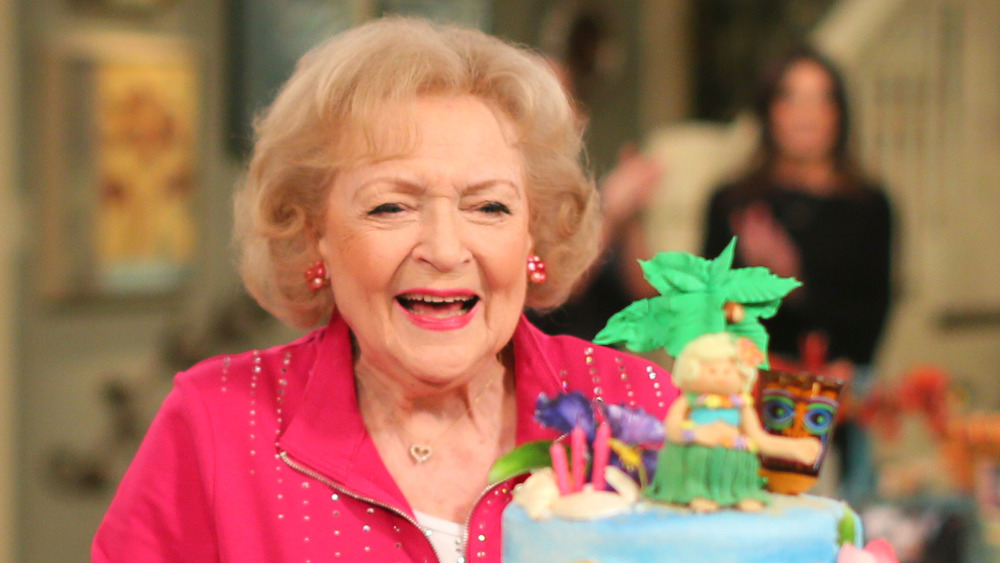 Mark Davis/Getty Images
Throughout her many years, the one thing Betty White has not spent much time doing is cooking. "I'm not a big cook," she told Bon Appetit in 2014. "I only go into the kitchen to feed my dog." Not only does she not care for cooking, but she is also not a big fan of breakfast.
Two things White does love to eat, however, are hot dogs and French fries. In an article for Harper's Bazaar, the actress discussed her diet and mentioned her fondness for those two snacks. According to the Associated Press, White even rang in her 99th birthday with a hot dog and French fries.
When asked to divulge tips for a long life by Parade in 2018, the Mama's Family actress once again mentioned her fondness for hot dogs, as well as vodka. Although she sips on the liquor often, White believes in practicing moderation. "One cocktail before dinner is fine," she said in Harper's Bazaar, "If I'm out with friends, I'll probably have a second. But I don't really like to feel it."
In addition to the hot dogs, fries, and vodka, White treats herself to red licorice often and even told Bon Appetit, "Red whips are my curse."