The Real Reason Pepa From Salt-N-Pepa Got Divorced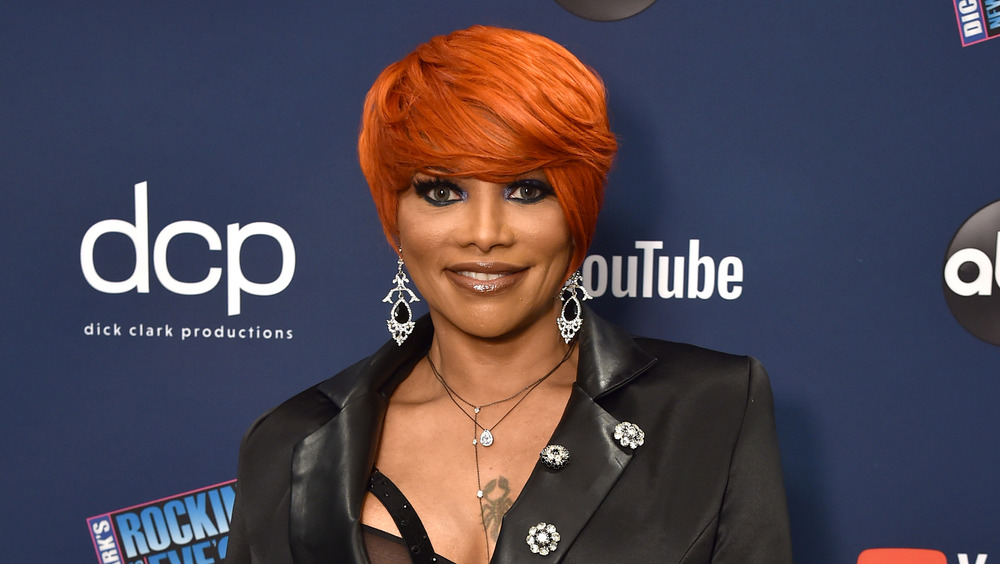 Alberto E. Rodriguez/Getty Images
Even though it's been two decades since Sandra "Pepa" Denton of Salt-N-Pepa fame divorced Anthony "Treach" Criss, fans are still wondering what happened in this rapper's marriage. Both Pepa and Naughty by Nature member Treach have opened up about the true cause of their split, 20 years later. 
While Cheryl "Salt" James, aka Salt, the second half of Pepa's duo also has had her marriage woes, neither wanted to spotlight their relationship drama in the three-hour Lifetime biopic, Salt-N-Pepa. Add them to the list of rappers getting their due on the big screen!  
Premiering in January 2021, Pepa was more than thrilled to be involved in the film. "When we got approached to do a movie on Salt-N-Pepa, our legacy, I was like, 'Yes, it's the time! Oh boy, we got some stuff to tell you,'" Pepa told The Jasmine Brand. "I've been wanting to do it for years."
Sandra "Pepa" Denton and Cheryl "Salt" James were nursing students before making history as one of the first all-female and sex-positive rap groups, per The Wrap. Of course, with fame comes a whole lot of drama, and their movie promises to deliver. Yet these "Let's Talk About Sex" rappers prefer to keep their love life private.
So what actually happened in Pepa's marriage? Keep scrolling to find out the real reason why Pepa got divorced in 2001, and what both she and ex-husband Treach have to say! 
Pepa's marriage included domestic abuse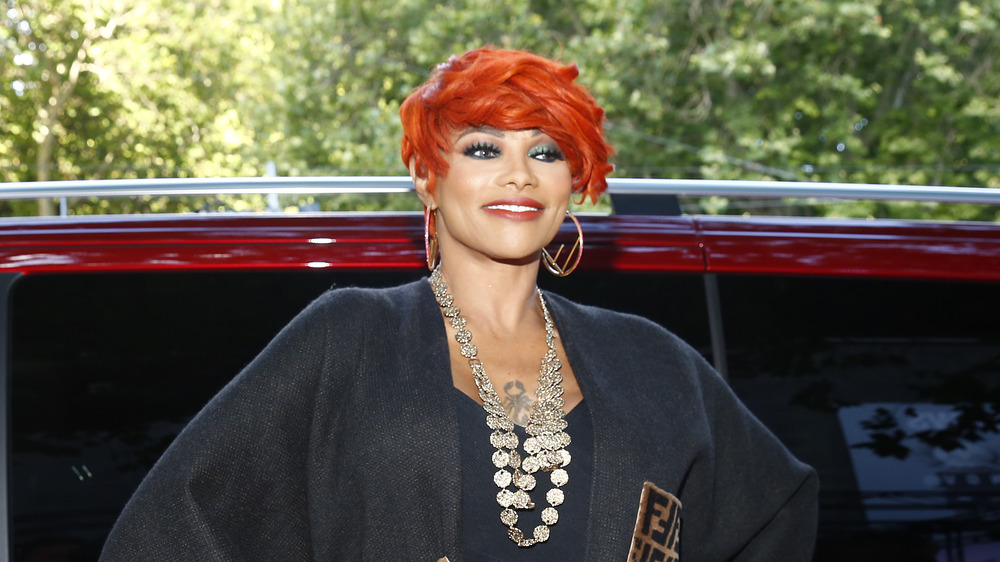 Sam Tabone/Getty Images
Pepa was involved with fellow hip hop star Anthony "Treach" Criss for seven years. The couple had a daughter, Egypt, in 1998, and tied the knot at a Kansas City tattoo parlor in 1999. Pepa and Treach divorced in 2001, with Pepa later claiming that Treach physically abused her. Pepa later penned the memoir Let's Talk About Pep detailing the moment Treach told her he wanted to split. "He grabbed my ring... and threw it at me with all his might... it hit me right in the middle of my forehead," Pepa wrote in 2008. "He picked me up by my throat, choking me and he slammed me into the footboard." 
Treach claimed on the radio show The Breakfast Club that he did not abuse Pepa, and she actually left him for a woman. Treach summed up their relationship as a "love-hate," and Pepa later attended Treach's wedding in 2019. 
There's a reason why their divorce won't take center stage in the Salt-N-Pepa Lifetime biopic. "In the movie, I didn't just want to focus on the negative things between us," Pepa told The New York Post. "I wanted to be fair to [Treach] and show that despite the bad, he was a good guy, too." It seems that the issues are now water under the bridge for these tumultuous exes.

If you or someone you know is dealing with domestic abuse, you can call the National Domestic Violence Hotline at 1−800−799−7233 or TTY 1−800−787−3224. You can also find more information, resources, and support at www.thehotline.org.