Everything We Know About Larry King's Death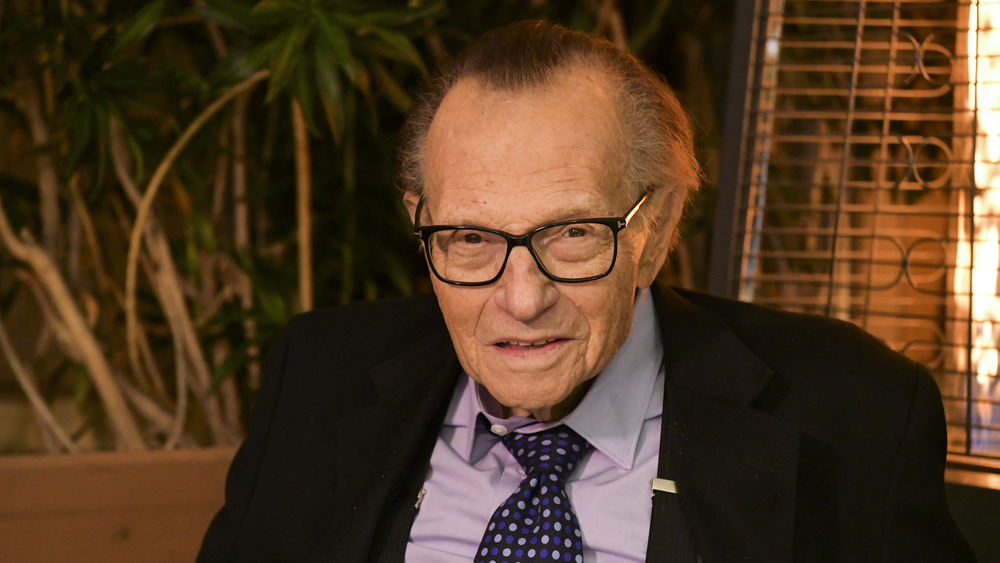 Rodin Eckenroth/Getty Images
Larry King, the Brooklyn-born man who became a beloved broadcast pioneer and renowned talk show host, died on Jan. 23, 2021. King spent his final days at Cedars-Sinai Medical Center in Los Angeles, per a statement by his co-owned company, Ora Media. "With profound sadness, Ora Media announces the death of our co-founder, host and friend Larry King, who passed away this morning at age 87 at Cedars-Sinai Medical Center in Los Angeles," the statement reads. "For 63 years and across the platforms of radio, television and digital media, Larry's many thousands of interviews, awards, and global acclaim stand as a testament to his unique and lasting talent as a broadcaster."
King's career in media and TV broadcasting spans over five decades, spending half of it hosting CNN's Larry King Live. Throughout his career, the broadcasting legend mingled with almost every celebrity, politician, world leader, and average person you could think of. According to King's count, he's interviewed over 50,000 subjects, per the New York Times. When his cable run ended in 2010, King transitioned to the digital world with his talk show Larry King Now. Although King effortlessly gave us his all whenever he was on air, King dealt with serious health issues behind the scenes. Here's everything we know about Larry King's death.
Larry King was hospitalized with COVID-19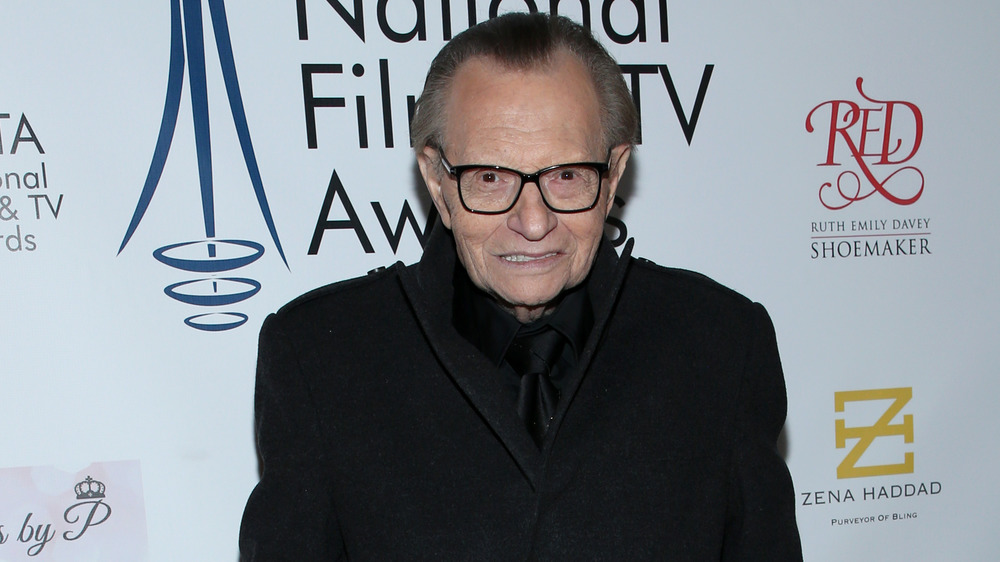 Phillip Faraone/Getty Images
According to CNN, Larry King tested positive for COVID-19 in late December 2020 and was hospitalized at Cedars-Sinai Medical Center in Los Angeles. The talk show host was shortly moved out of the intensive care unit in early January 2021 after previously receiving oxygen, per an update by King's rep Jason Rovou at the time. "He and his sons thank everyone for the outpouring of support and can't wait to get him home," reads the statement, per USA Today. "They also thank the medical workers and staff at Cedars-Sinai and hospitals elsewhere who are providing care to so many people under extraordinary circumstances."
Prior to King's tragic death, he had serious health complications that hampered him. King, who had Type 2 diabetes and survived a heart attack in 1987, underwent quintuple heart bypass surgery, per Rolling Stone. In 2017, the media giant underwent surgery to remove a cancerous tumor in his lung. The Brooklyn native revealed he had a stroke in March 2019 that left him in a coma for weeks, leading him to briefly consider suicide. Larry King told Frank Buckley Interviews, "I didn't want to live dependent on others. I've had a full career. ... And I thought...I don't know how to commit suicide. How do you commit suicide?" 
King is survived by his children Larry Jr., Chance, and Cannon. He was predeceased by two children, Andy and Chaia King, in 2020 (via Miami Herald). We send our condolences to King's family.
If you or someone you know are in crisis, call the National Suicide Prevention Lifeline at 1-800-273-TALK (1-800-273-8255) to speak with a trained counselor who can help.