The Tragic Death Of Larry King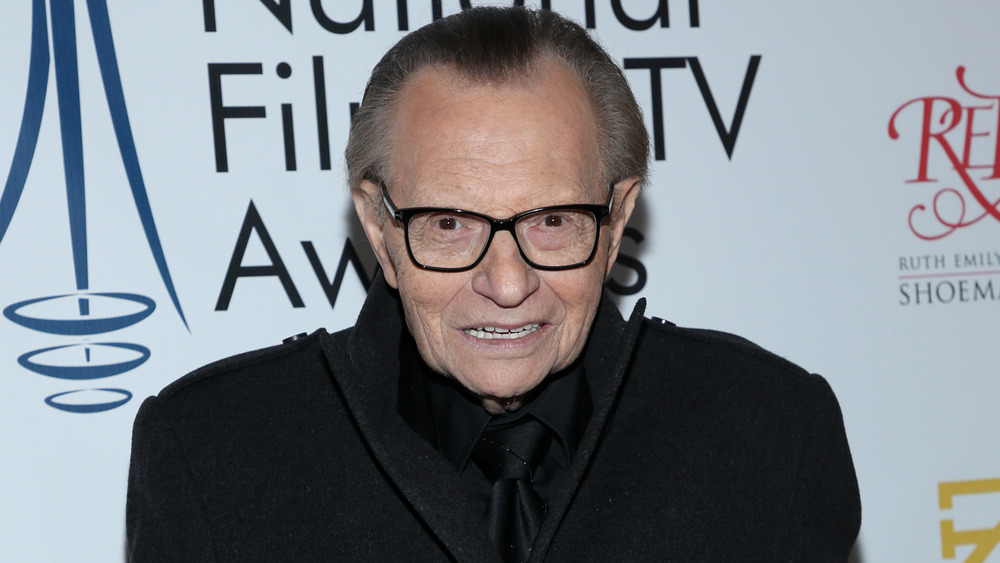 Phillip Faraone/Getty Images
Radio and TV legend Larry King tragically died in the early morning hours of Jan. 23, 2021. The broadcaster's death was confirmed by family and colleagues in a post to King's Twitter account, which read, "With profound sadness, Ora Media announces the death of our co-founder, host, and friend Larry King, who passed away this morning at age 87 at Cedars-Sinai Medical Center in Los Angeles."
According to The Hollywood Reporter, the cause of death for the TV star is still unknown, although King was previously battling COVID-19 in the ICU with the assistance of a ventilator. Just three weeks prior to his death, King's condition in the hospital appeared to be improving, with the news host moving out of ICU at the beginning of the new year.
King became famous thanks to his years in radio and television, most notably his lasting run on CNN as host of Larry King Live. As the official statement noted, King dedicated 63 years of his life to "ration, television, and digital media." In fact, King's show earned a spot in the Guinness Book of Records for being the longest running show with one host.
The Brooklyn native's tragic death rocked Hollywood and journalists around the world who remember King for his interview style and decades of late night hosting on the cable news network.
Larry King spent 35 years at CNN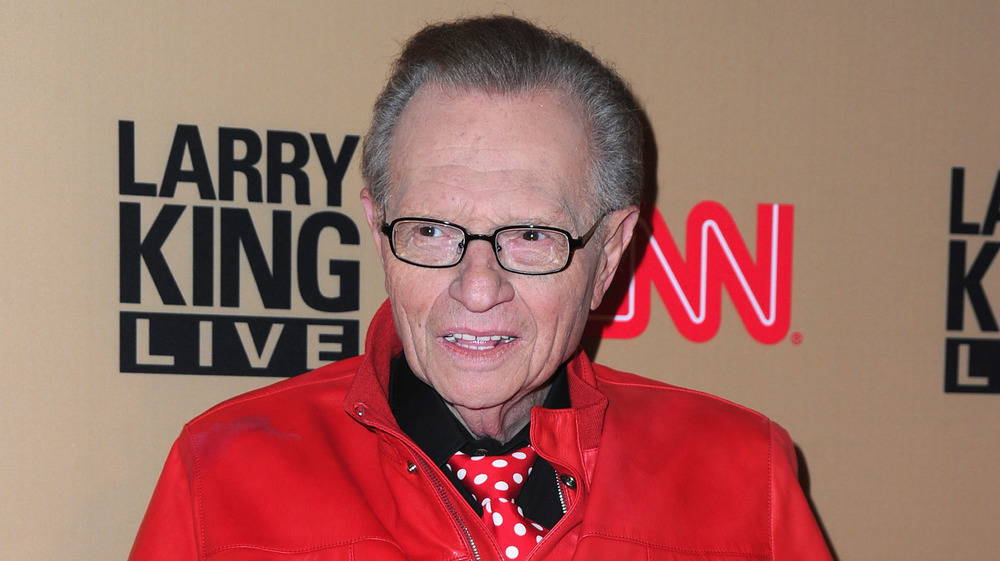 Alberto E. Rodriguez/Getty Images
Larry King will be remembered for his decades on CNN, hosting Larry King Live! The famous interviewer began his show in the summer of 1985 and had guests ranging from world leaders to celebrity influencers. The start of King's career began in radio in Miami, Fla., according to The Hollywood Reporter, despite never having attended college.
With no traditional journalism training, viewers took notice of King's interview style, as the longtime host became known for his to-the-point questions. As the official statement about his death noted, "[King] believed concise questions usually provided the best answers, and he was not wrong in that belief." In turn, the former CNN host revealed he rarely prepared for each show.
"I'm basically who, what, where, when, why," admitted King in an interview for The Interviews: An Oral History of Television. "I try to ask questions that only take one or two sentences; if it takes three sentences, it's a bad question."
King continued, "I've never gone on the air with the idea to embarrass a guest or build up or build down a guest. I'm there to learn." The tactic proved beneficial for King, who remained a staple for celebrity press tours until his final show in 2010. King won several awards throughout his career, including a Peabody Award and an Emmy for Outstanding Interview/Interviewer (via IMDb). His notable talents will surely be missed by everyone throughout the industry.