The Real Reason Larry King Live Was Canceled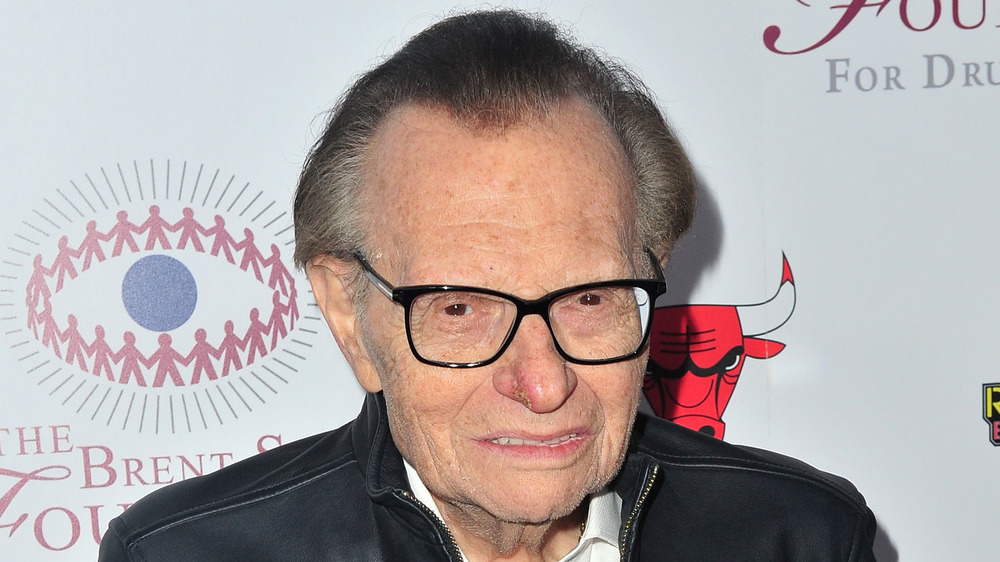 Jerod Harris/Getty Images
A staple on television for decades, Larry King is an icon to many viewers. King started his journey in broadcast in his 20s when he left his hometown of New York City for Florida where he became a DJ. He then broke into television when he was hired by WIOD in Miami, which started his illustrious late-night career, via People. King's star rose in the '60s, but he became a household name when CNN hired him to host Larry King Live in 1985 — the talk show broke viewership records and reinvented the cable news network.
Despite the show's success, CNN canceled Larry King Live in 2010, which was in its 25th year on air. At the time, rumors were rampant about the show's cancellation. King said in a statement that the cancellation was a mutual one, with him wanting to spend more time with his wife and kids, via The Wrap. However, there's more to the show's cancellation than you think. Here's the real reason Larry King Live was canceled.
Larry King's personal life had to do with the show's cancellation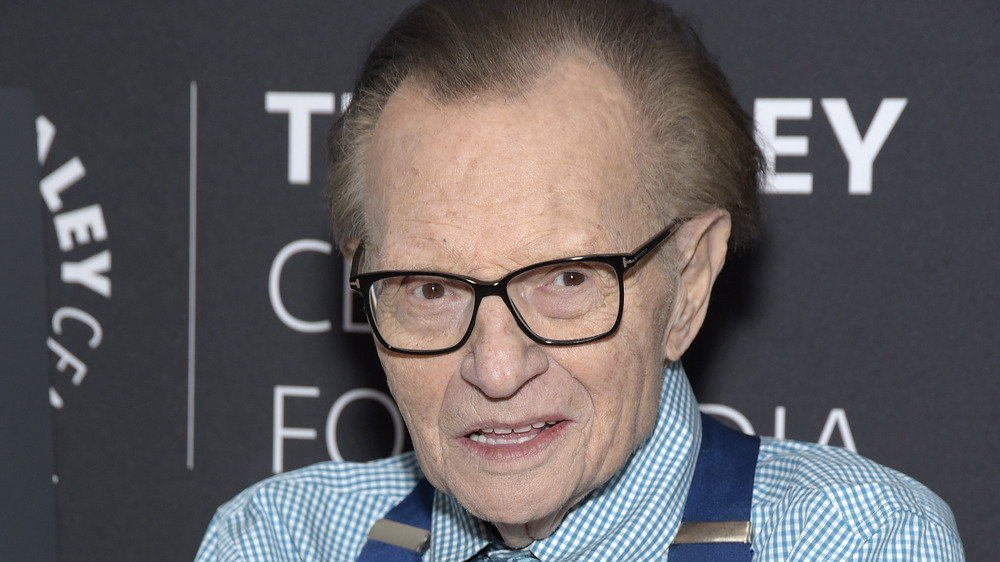 Michael Tullberg/Getty Images
According to a 2010 Deadline report, ratings for Larry King Live were on the decline prior to announcing Larry King's departure. The website reported that "King posted his lowest-rated month in at least 20 years" in May 2010. Larry King Live reportedly drew in "a mere 677,000 viewers" and posted "CNN's biggest year-to-year demo loss of 37%" during its second quarter. The numbers did not inspire confidence for CNN to extend King's contract, so he was let go.
Another source told The Wrap in 2010 that it was actually King's personal life that the network had a problem with. Sources told the site that "King had become a liability" because of reports he had "an affair with his sister-in-law," which prompted his wife, Shawn King, to divorce him in April 2010.
King has never confirmed the rumors of an affair, but he hasn't had the best luck with his personal life. His marriage to Shawn was his eighth one, and they announced they were divorcing each other again in 2019.
It's safe to say that King's professional and personal struggles had an influence on Larry King Live being canceled, but King's legacy with the show could not be denied.