Larry King's Ex-Wife Is Young Enough To Be His Daughter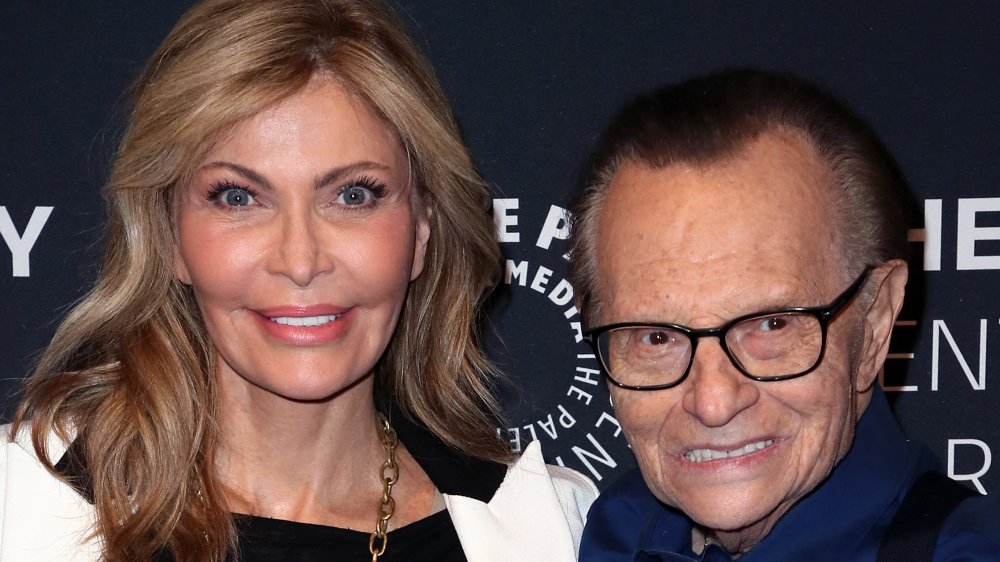 David Livingston/Getty Images
Larry King is no stranger to marriage. After all, the television and radio host has been married to seven women throughout his 86 years. Thus, it's no surprise that at least one of King's wives would be notably younger than the former CNN staple himself. But King's most recent spouse Shawn Southwick wasn't simply his significant other — she's also significantly younger, as she's 26 years King's junior. (Yes, she's more than young enough to be his daughter!)
King used to joke about their large age gap. During a 2010 appearance at the Rock for the Cure Gala at the Aria Resort and Casino in Las Vegas, King said (per Page Six), "I know what you're thinking. When people look at Shawn and me, the first thing they notice is the age difference. But I'm here to say, if she dies, she dies." However, years later, King claimed their age difference was one of the main reasons their union ended up in ruins.
"We had a big age difference and that eventually takes its toll. It became an issue," he told People in February 2020. King added that Southwick was "a very religious Mormon," which ultimately clashed with his agnostic atheist background. "We overcame a lot, but eventually it became a ships passing in the night situation." After his stroke, King "wanted to be happy," and while separating was "difficult," there's "nothing worse than arguing." In the end, however, King said he and Southwick still "love each other." But does Southwick truly agree?
Larry King's ex-wife Shawn Southwick was 'blindsided' by their divorce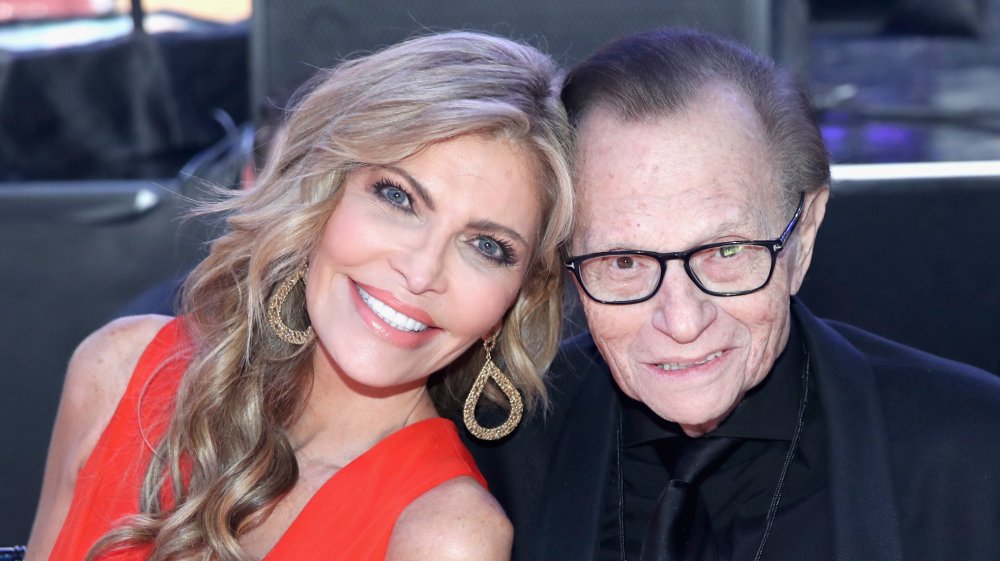 Jonathan Leibson/Getty Images
Years before Larry King filed for divorce from wife Shawn Southwick, countless rumors swirled about the actress' alleged affair. According to the National Enquirer (per Page Six), Southwick sent nude photos to her unnamed lover and "enjoyed steamy sex sessions with her sweetie." While King initially brushed said rumors to the side, he was ultimately "embarrassed and furious" over his wife's supposed indiscretions and he filed for divorce in August 2019. Yet, while Southwick reportedly engaged in multiple affairs — King filed for divorce from his seventh wife in 2010, but withdrew the paperwork shortly thereafter — she was "blindsided" this time around.
"I'm sad, I never expected to be at this place in my life, in our lives and have this happen in such a public way," she told People in September 2019. "I don't think, again I'm not in Larry's head, I refuse to believe that he intended to humiliate me. It's strange, I can't quite wrap my head around it, but it is what it is... it hurts." Southwick added that she was "crushed" by the news because, as she told Daily Mail TV, she learned about King's filing from a reporter. "There was a moment when I thought that my heart was going to physically burst out of my chest."
But regardless, Southwick's main concern remains the pair's two sons, Chance and Cannon, as she hopes "don't get hurt any more." We wish them all the best!