The Tragic Deaths Of Larry King's Son And Daughter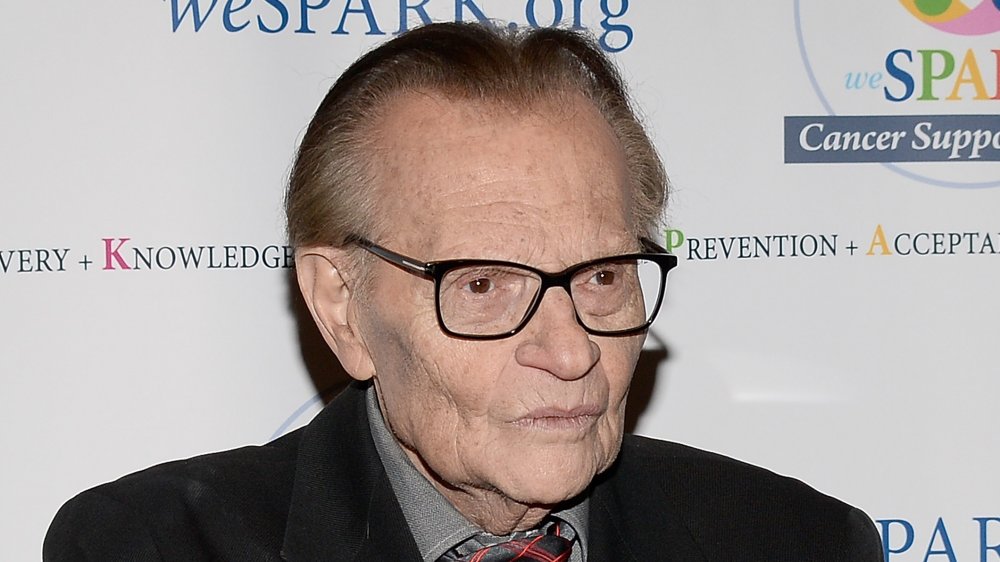 Michael S. Schwartz/Getty Images
We may receive a commission on purchases made from links.
In the span of just a few short weeks, famed TV host Larry King tragically lost one of his sons and his only daughter. On Aug. 22, 2020, King posted a message on Facebook, speaking out for the first time since two of his children died and sharing how difficult it's been for him.
In his message, King wrote, "It is with sadness and a father's broken heart that I confirm the recent loss of two of my children, Andy King, and Chaia King. Both of them were good and kind souls and they will be greatly missed. Andy passed away unexpectedly of a heart attack on July 28th, and Chaia passed on August 20th, only a short time after having been diagnosed with lung cancer. Losing them feels so out of order. No parent should have to bury a child. My family and I thank you for your outpouring of kind sentiments and well wishes. In this moment, we need a little time and privacy to heal. I thank you for respecting that."
Chaia was King's only daughter, and according to Entertainment Tonight, the two were very close. They even wrote a book together in 1997 called Daddy Day, Daughter Day about his divorce from her mom, Alene Akins. At the times of their deaths, Andy was 65 and Chaia was 51. Their mother previously passed away in 2017.
Larry King's children died within weeks of each other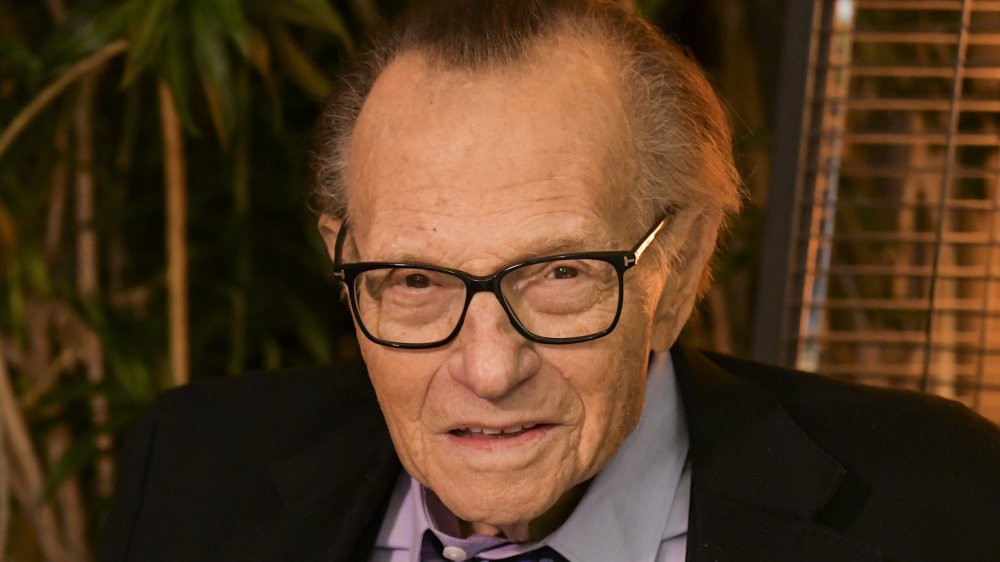 Rodin Eckenroth/Getty Images
Larry King shared his children Andy King and Chaia King with his ex-wife Alene Akins. King and Akins married in 1961 and again in 1967. King wound up adopting Andy, whom Akins had from a previous relationship. King and Akins had Chaia in 1969 before splitting for good in 1972. Over the years, King went on to marry six other women over the years, having three more children: Larry King Jr., Chance King, and Cannon King. 
The past year has been particularly tough for King, who divorced his most recent wife, Shawn King, in August 2019 and he also suffered a severe stroke that May, according to Today. Since the stroke, King has had a difficult recovery, and according to Page Six, it's making the grief over losing two of his children even harder to handle. A source told Page Six in August 2020, "Larry and his three remaining children are distraught, and Larry's still recovering from his own health issues from last year."
King told People after his stroke in 2019, though, that he was less afraid of dying. "I'm 86 and it is what it is. I just want to keep working until the end. I'd like to die at work — I'll retire right there!" He also added that he's proud of his work and he's a good father. "Nothing beats parenthood," King said.