The Untold Truth Of Salt From Salt-N-Pepa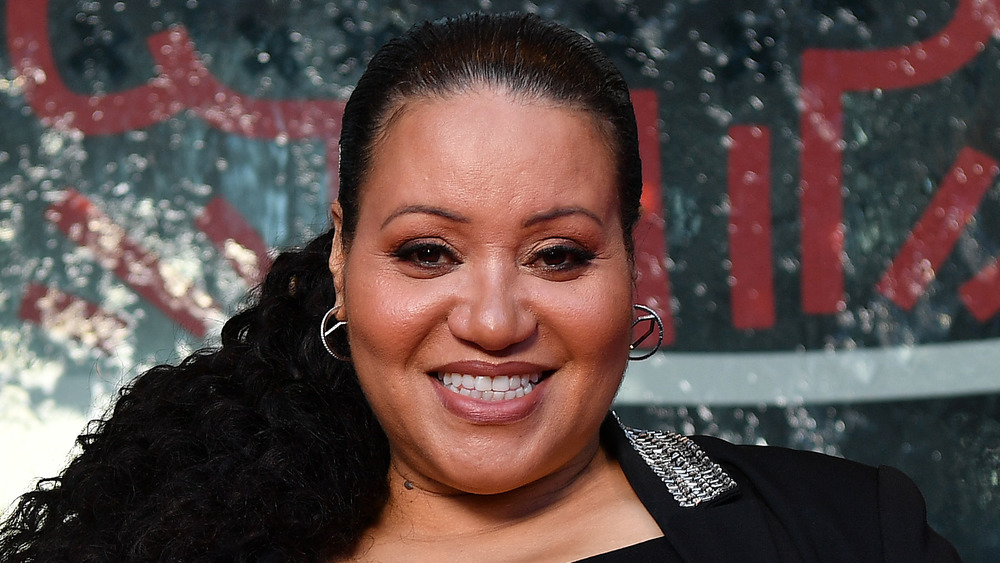 Wendell Teodoro/Getty Images
The '80s and '90s hip-hop group Salt-N-Pepa is back on everyone's minds, thanks to a Lifetime movie about the band. According to the New York Times, Salt-N-Pepa executive produced the biopic together, along with Queen Latifah. The iconic rap group consisted of Salt (Cheryl James), Pepa (Sandra Denton), and DJ Spinderella (Diedre Roper). 
Their first big hit song was "Push It" in 1987, and more success followed from there, including hits like "Let's Talk About Sex" and "Shoop." According to Today, the groundbreaking trio became the first female rap group to have a platinum album when their debut, Hot, Cool & Vicious, released in 1986. The group continued to see massive success throughout the 1990s, releasing hit songs and acclaimed albums.
James herself has had a fascinating life as part of the rap group, which formed during her college days in the 1980s. Read on to find out what you may not know about Salt from Salt-N-Pepa.
Salt met Peppa while working a Sears call center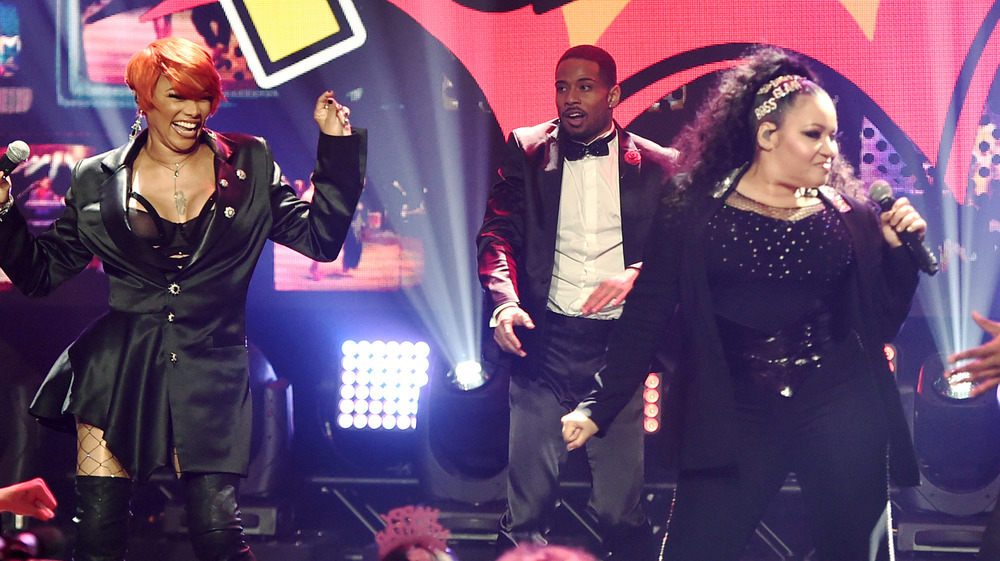 Alberto E. Rodriguez/Getty Images
According to a Rock the Bells interview, both Cheryl "Salt" James and Sandra "Pepa" Denton attended Queensborough Community College in New York City in the 1980s. Denton and James met in the college cafeteria, where James handed out job applications for a Sears call center. Denton filled out an application, got hired, and worked alongside James and her boyfriend, Hurby Azor.
Soon, all three realized they had a common interest: music. Before long, Azor wrote a song called "The Show Stoppa (Is Stupid Fresh)," an answer record to rapper Doug E. Fresh's "The Show." James and Denton recorded Azor's song under the name Super Nature. Before long, the track ended up on the radio and Azor changed the group's name to Salt-N-Pepa, taking the reins as manager.
"Me and Hurby were together before there was a Salt-N-Pepa," James told Rock the Bells. "Me and Pepa were friends before there was Salt-N-Pepa," 
And together, they made Salt-N-Pepa a household name in the '80s and '90s.
Salt was good friends with Tupac Shakur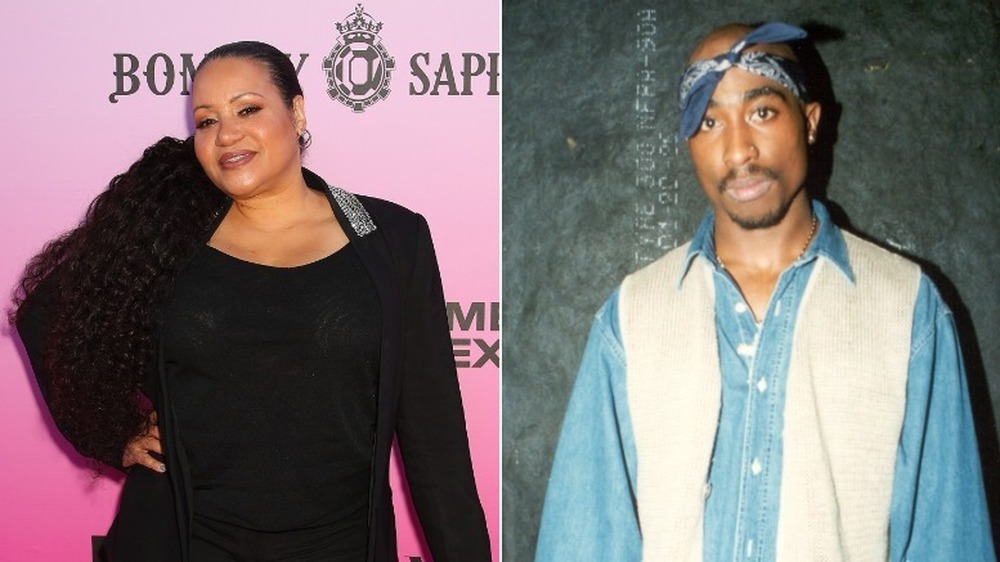 Graham Denholm, Raymond Boyd/Getty Images
Once Salt-N-Pepa made a name for themselves, their fame introduced Cheryl "Salt" James to a new friend: fellow rapper Tupac Shakur. "We met Tupac at various places, you would spot him everywhere," James told Vice's i-D. They became good friends, so much so that James' daughter Corin left a major impact on him. Tupac dedicated his 1993 song, "Keep Ya Head Up" to her.
"Tupac met my daughter one time, when she was very little," James recalled to Vice's i-D. "He had this long conversation with her and, I don't know, I guess she just struck him somehow. He called me this one time and said 'By the way, I dedicated a song to Corin.'"
When Tupac went to jail in 1994 after being convicted of sexual assault, he and James wrote to each other, according to Rock the Bells. "I wrote him letters about my faith to encourage him and also to let him know what kept me going in hard times," she told the publication.
From Pepa to Tupac, Cheryl "Salt" James' career with Salt-N-Pepa took her life in many unexpected directions.