The Untold Truth Of Pepa From Salt-N-Pepa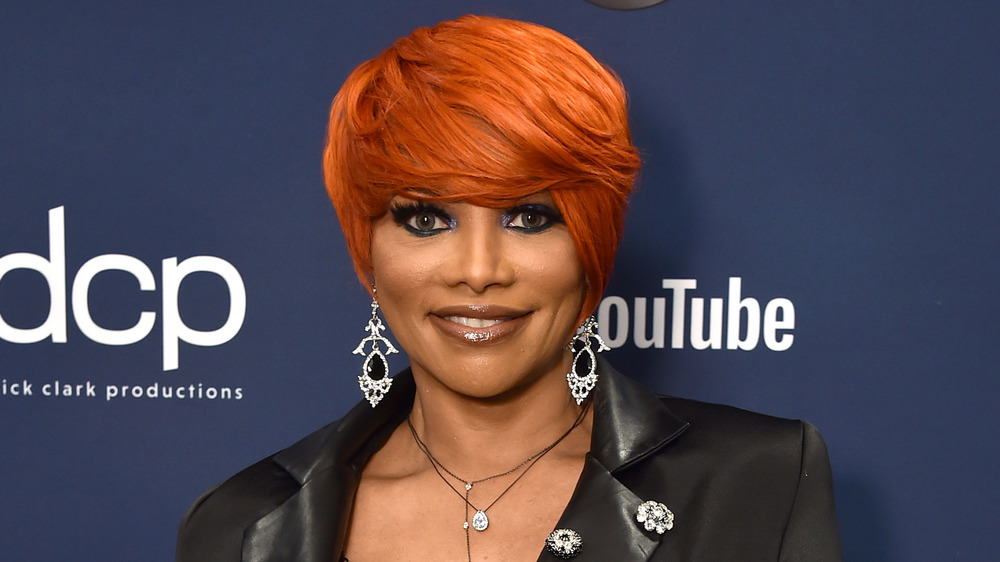 Alberto E. Rodriguez/Getty Images
Pepa is one half of the iconic hip hop duo Salt-N-Pepa. Born Sandra Denton in Kingston, Jamaica, the female rap pioneer met her group mate after relocating to Queens, N.Y. and taking a nursing course as Queensborough Community College, Biography reported. While working at Sears, the two friends started their rap career after their fellow colleague Hurby 'Luv Bug' Azor took a break from managing the rap duo Kid-N-Play to get the two young ladies to record a response track to Doug E. Fresh's "The Show". They soon started rapping under the name Salt-N-Pepa and quickly generated buzz for themselves locally. 
Eventually, the duo added DJ Spinderella and a group of background singers and exotic male dancers to their stage performances. Fans went wild for the pioneer female rappers as they pushed a series of classic hip hop hits, like "I'll Take Your Man," "It's My Beat," and "Tramp." In 1988 Salt-N-Pepa's "Push It" brought them international acclaim after the song reached No. 2 on the UK charts and the U.S. Top 20, per Hip Hop Scriptures. The following year, their hard work paid off tenfold after they were nominated for the first ever Rap Grammy in 1989. However, the group, along with acts like the Fresh Prince Will Smith, boycotted the ceremony after the award show refused to televise the category. Salt-N-Pepa then took a break after the release of their raunchy rap hit "Let's Talk About Sex" to embark on motherhood.
Let's talk about Pepa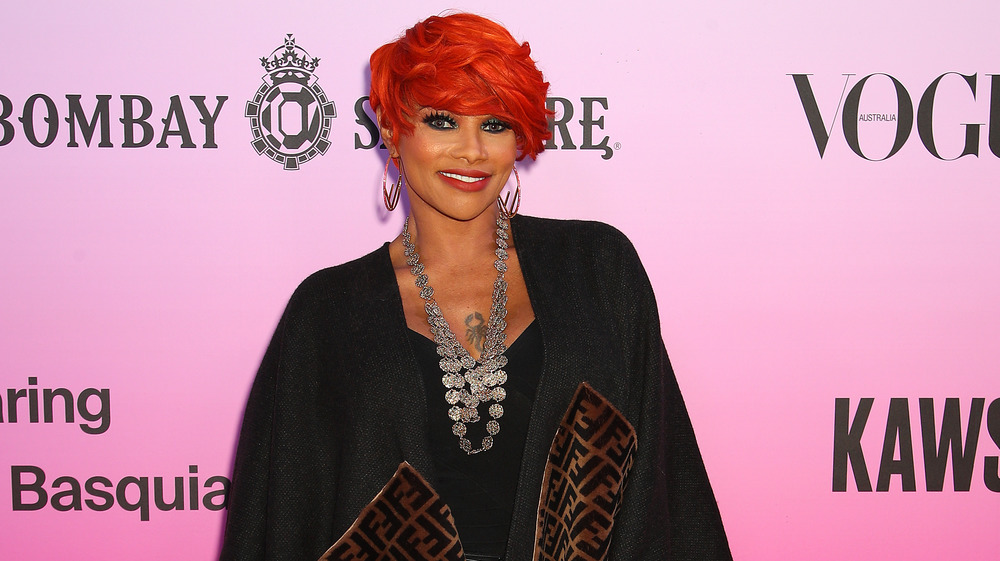 Graham Denholm/Getty Images
At the start of 90s, Salt-N-Pepa became mothers. Pepa welcomed her son Tyran Moore Jr. in July 1990 following a romance with Tyran Moore, via Biography. Salt also went on to welcome her first child the following year and the group took a short music hiatus before returning in 1993 with their hit album Very Necessary. The chart-topping hits released on the album included "Shoop," "Whatta Man" featuring En Vogue, and "None of Your Business." The latter led to a 1994 Grammy win for Best Rap Performance. They also became the first female rap group to go gold.
By the late 90s, Pepa took time to settle down and get married to Naughty By Nature rapper Treach. The two eloped in 1999 after dating for seven years, Hip Hop Scriptures reported. The ceremony came one year after they welcomed their daughter Egypt Criss in 1998. In 2001, they divorced following abuse allegations Pepa had against the "O.P.P." rapper. In 2007 the group reunited for their reality show Salt-N-Pepa Show that proceeded Pepa's 2008 autobiography Let's Talk About Pep, where she opened up about her past as a victim of sexual and physical abuse. In 2010 she snagged a short-lived reality show of the same name. By 2016 she made guest appearances after her daughter joined the cast of Growing Up Hip Hop. Over the years, other prominent female rap acts like Queen Latifah, Missy Elliot, and Lil Kim have all credited Salt-N-Pepa for being early inspirations.