Lourdes Leon's Controversial Instagram Debut Explained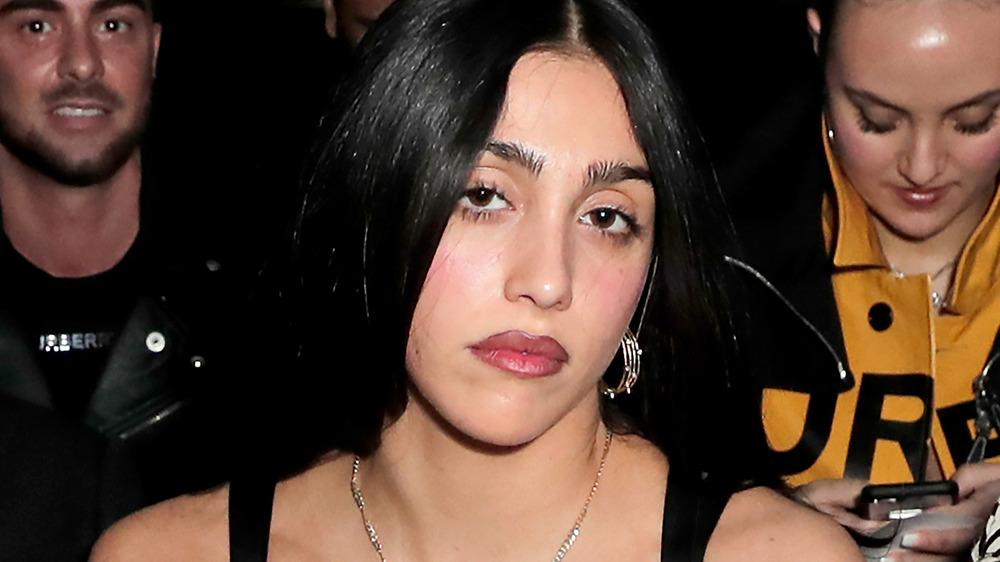 David M. Benett/Getty Images
It's rare for the children of celebrities to disengage from the public eye. As the likes Kaia Gerber and Brooklyn Beckham are well aware, having famous, attractive parents can lead to intrigue, an influx of job opportunities, and numerous fashion campaigns. 
But, despite being the face of well known fashion brands over the years, Lourdes Leon, the 24-year-old daughter of the pop sensation Madonna, has remained fairly low-key for most of her adolescence. However, it seems like Leon does not want to miss out on being talked about any longer, as she made her Instagram public on Jan. 22, 2021.
The model, who is an ambassador for brands like Juicy Couture and Stella McCartney for Adidas, goes by the name 'Lola' on Instagram and has amassed more than 38.4k followers as of this writing — but it is her social media behavior that has everyone talking. Read on to find out why users are upset with her.
Lourdes Leon is not a fan of mom-related comments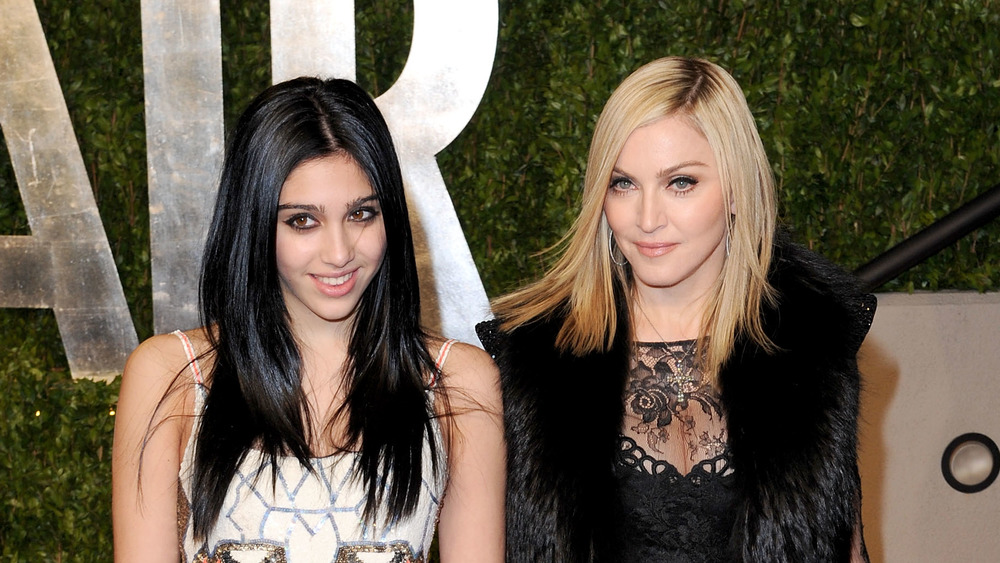 Craig Barritt/Getty Images
Unlike other celebrity children, Lourdes Leon does not follow her mother Madonna on Instagram. In fact, she does not follow anyone and seems to be offended when users comment about her mother. "UR MOM IS AN ICON SIS," one user commented on Leon's campaign for Parade x Juicy Couture, which shows her wearing a red velour tracksuit and Juicy underwear. "So go follow her," Leon replied. "It's @madonna btw if you didn't know."
Other users joked about how Leon was participating in a social media trend. "Not u thirst trapping... what would ur mom think !" another user wrote. Leon responded by asking if the user's mom "know[s] u don't wash ur a**." The comments were not all bad, though, as users commented on her "pretty" appearance and said that she was "serving" in her campaign shots.
Perhaps Leon's comments were a reflection of her unapologetic self and her desire to pave her own path in Hollywood without being compared to her mother. Whatever the case, we look forward to more content from her in the future.