How Bridgerton's Stars Really Feel About Their Steamy Scenes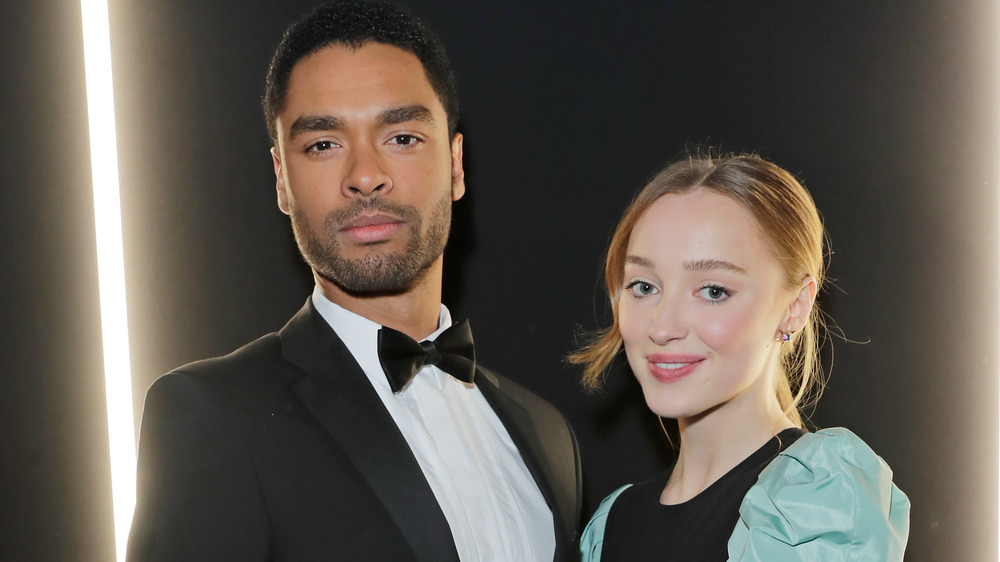 David M. Benett/Getty Images
Netflix's steamy and obsession-worthy romance series Bridgerton has been taking over headlines ever since it was released on Christmas Day in 2020. Fans were immediately hooked and reeled in by the show's main storyline, which follows the courtship of Daphne Bridgerton, played by Phoebe Dynevor, and the smooth-talking and especially handsome Duke of Hastings, played by Regé-Jean Page.
Set in the Regency era in England, which means empire silhouettes, tailcoats, and top hats were the essential fashion staples, Bridgerton is another product of television producer Shonda Rhimes — an industry leader in creating must-watch drama, such as Grey's Anatomy and Scandal. While the oh-so elegant fashion and proper English banter is enticing to viewers, what really makes this Shondaland masterpiece is actually the scenes where the clothing is sparse and there's little to no talking. Yep, Bridgerton is filled with NSFW sex scenes and everyone is tuning in to watch. 
From super-hot scenes in the library and back stairwells, to full-on getting it on in the rain, the parlor, and even after a picnic, Bridergton's leading characters were hooking up faster than Lady Whistledown herself could get to the printer. Decider claims that the series "has some of the sexiest, most intimate, and the absolute longest sex scenes of any show in 2020." So, how did the actual actors feel about their steamy sex scenes? In a recent interview, Dynevor opened up about filming those very intimate moments. Keep reading to find what she said. 
Phoebe Dynevor says she is 'proud' of the sex scenes in 'Bridgerton'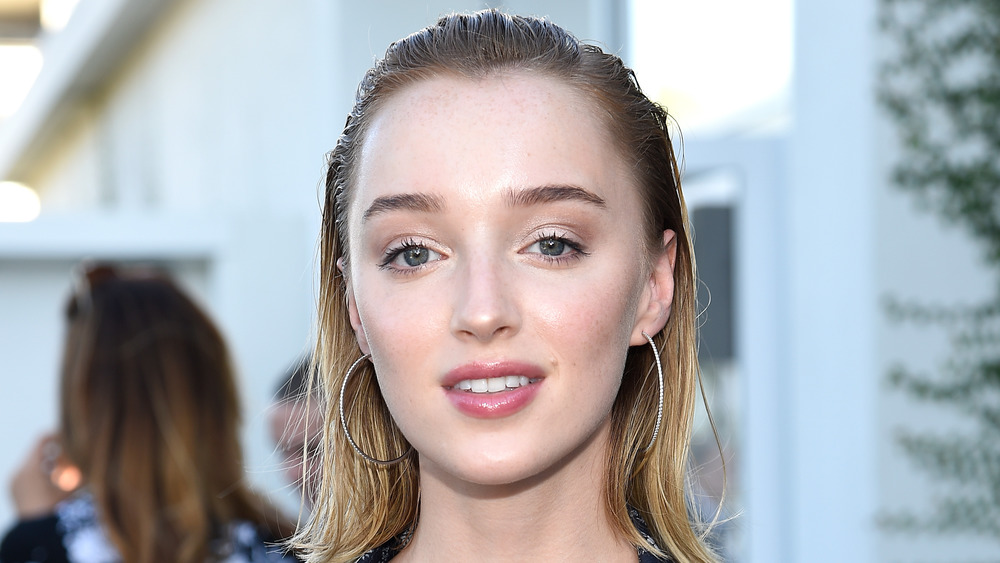 Kevork Djansezian/bafta La/Getty Images
Bridgerton stars Phoebe Dynevor and Regé-Jean Page opened up about what it was like to film all of their steamy sex scenes during a virtual interview with E! News in January 2021. Throughout the interview, both Page and Dynevor talked about what it was like to build chemistry on set and also what it was like to film those NSFW moments. In the interview, Dynevor revealed that she feels "really proud of those scenes" and that she felt safe to be vulnerable while filming.  She says, "[h]onestly, we worked really hard at making them feel real," Adding, "[a]lso, you know, I was very safe. I felt very safe with Regé and an intimacy coordinator. We blocked them out like they were intricate stunts. So we knew exactly what we were doing when we were getting on set." 
While the sex scenes make great entertainment, the English actress also said that it was important to have those scenes to show certain character development. She explained, "[t]hey're not just there just to be there. They're there to tell this story of this sexual awakening that Daphne is having," she continues, "And I think that's so important for her story particularly, so I feel really, really proud of those scenes actually." 
Based on all the positive reviews of Bridgerton, we think fans definitely agree with Dynevor on including those steamy scenes—whether it's for character development or just guilty pleasures.