The Untold Truth Of Bridgerton's Nicola Coughlan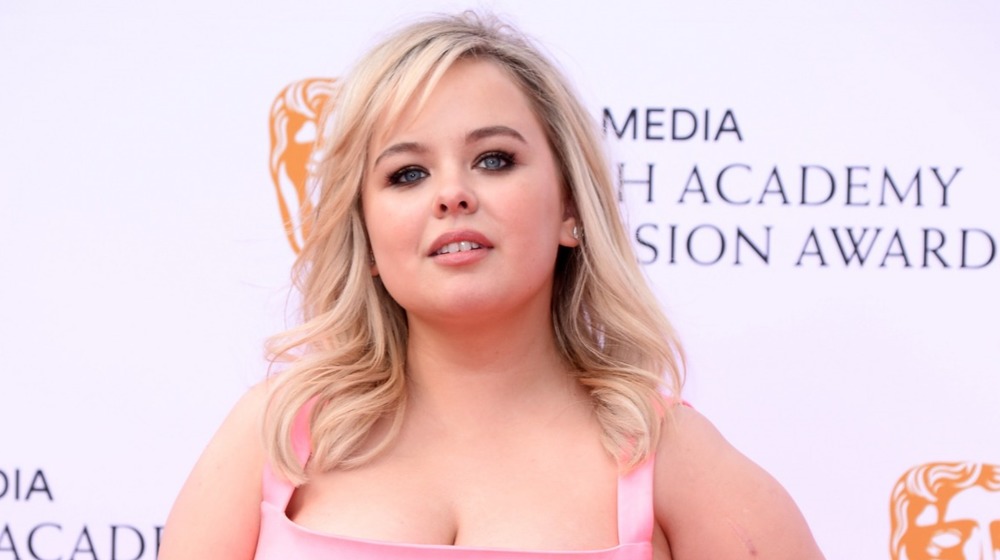 Jeff Spicer/Getty Images
If you don't know Nicola Coughlan, you will soon. As part of the cast of Bridgerton, the adorable Irish actress is on her way to becoming an international star. Coughlan portrays Penelope Featherington in the Netflix period drama produced by Shonda Rhimes. Based on the romance book series by Julia Quinn, the TV series, set in Regency era Britain, has turned the Bridgerton actress into one of the hottest rising stars in Hollywood.
Bridgerton has been described as "Gossip Girl meets Pride and Prejudice." The sexy series about London high society focuses on the Bridgerton siblings' world, narrated by gossip columnist Lady Whistledown. Coughlan's character, Penelope Featherington, is one of the leading roles in the series and becomes more critical to the Bridgerton story as time goes on.
Coughlan told Elle that Shona Rhimes's bestselling book, The Year of Yes, helped get her through her early days as an actress. She was able to tell Rhimes how much her book inspired her when she met her while auditioning for Penelope Featherington. "I really held her hands like Oprah does to people," Coughlin recalled. "I had never done that to anyone in my life. There was a voice in my head that kept saying, 'Let go of Shonda Rhimes. This is weird.' But she couldn't have been more gracious and lovely."
From her interviews and social media posts, it's clear Coughlan is clever and very funny. Keep reading to find out the untold truth about one of our new favorite actresses.
Nicola Coughlan is forever young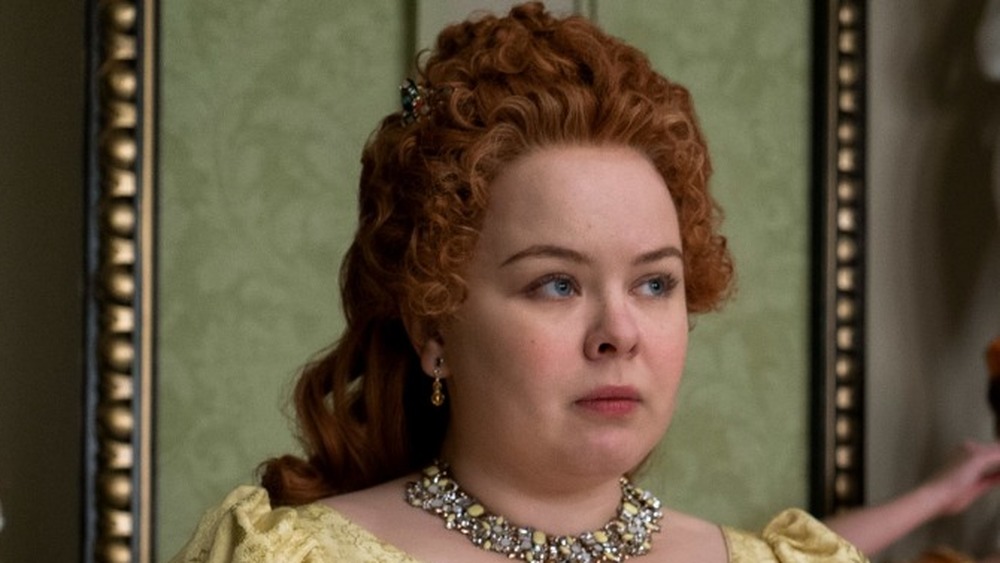 LIAM DANIEL/NETFLIX
Before Bridgerton, Nicola Coughlan was fairly well-known, especially in the UK and Ireland, as Clare Devlin on the Netflix hit Derry Girls, but it was still a long road to get to that point. Coughlan's acting career started when she was 9. 
Netflix UK and Ireland created a video about the Irish actress, "Nicola Coughlan's Journey From Galway to Derry Girls to Bridgerton." In the video, Coughlan reveals what it was like growing up in Galway, Ireland, where her family still lives. "When I come home now, I'm treated like a 17-year-old," she joked. "You know, you're just their little sister or their daughter. You're not someone off the telly to them."
She studied at Oxford School of Drama and at Birmingham School of Acting, but her career was up and down through her during her twenties. Coughlan told Elle, "My 20s were crazy tough... I was broke all of the time. If I wanted to buy a coffee, I'd be terrified my card would get rejected. It was all that stress."
Coughlan turned 34 in January 2021, but the roles she plays are often 20 years younger. The Guardian reports that the Bridgerton star chalks her youthful looks to...alcohol? "My mum looks really young for her age," she said, adding, "Maybe, drink a lot of water? And then, I'm like, wine is alcohol, and alcohol's a preservative, and I love prosecco, sooo ... maybe that's it?!"
Nicola Coughlan has some hair help
Nicola Coughlan has gained more fans after becoming one of the breakout stars in Bridgerton. Her character is a redhead in the Netflix series, but Coughlan is blonde and posted about her hair color on Twitter. "I didn't realise people thought this was my real hair, to the extent that a driver on set once saw me without it 4 months into filming and asked me if it was my first day on the job," she quipped. 
Coughlan has probably learned a thing or two about hair from her famous best friend: Queer Eye's Jonathan Van Ness. People reports that the Irish actress went with Van Ness to Elton John's 2020 Oscar Party, and the Queer Eye star visited his best friend on the Bridgerton set. Coughlan shared the latter event on her Instagram with the caption, "Category is: Bring your cutie pie love dove friend to work day."
Coughlan is so close with Van Ness that she even knew about the Queer Eye star's wedding. She shared a photo from the wedding on Twitter, writing, "I was asked loads if I [was] good at keeping secrets and in my head I kept thinking of this and being like YES INCREDIBLE." 
If you haven't watched Coughlan in Bridgerton, what are you waiting for? The actress has charisma to spare and Shonda Rhimes, who brought the world Grey's Anatomy and Scandal, makes historic dramas sexy and fun.