The Truth About Jay Cutler And Madison LeCroy
Southern Charm star Madison LeCroy appeared to confirm in January 2021 that she and former NFL quarterback Jay Cutler had a brief relationship via her Instagram Story. First, the reality TV star posted a selfie drinking a margarita with the caption, "Cheatin," and the following day, she took to Instagram Live declaring that she'd "have to drop some receipts" (via People).
LeCory kept her promise, posting screenshots of her supposed text messages with Cutler, per People. In the message, the 30-year-old, who lives in Charleston, S.C., said, "What are you coming here for? Cause you didn't tell me anything." The 37-year-old ex of Kristin Cavallari, who lives in Nashville, replied, "To hang out with you." The mom of 8-year-old Hudson, who she had during a previous marriage, responded, "Well you've got to ask me," to which Cutler replied he was planning to that day. LeCroy then wrote, "Ask me or tell me you already booked it."
The screenshots then reveal three messages Cutler sent to LeCroy that have some fans speculating whether or not the Bravo star deleted her side of the conversation. Cutler asked if LeCroy wanted to hang out the next weekend, and that he could change the flight to some other time if it didn't work out (via People). Based on his text, "perfect" things worked out with their schedules.
Madison LeCroy released more recent texts between her and Jay Cutler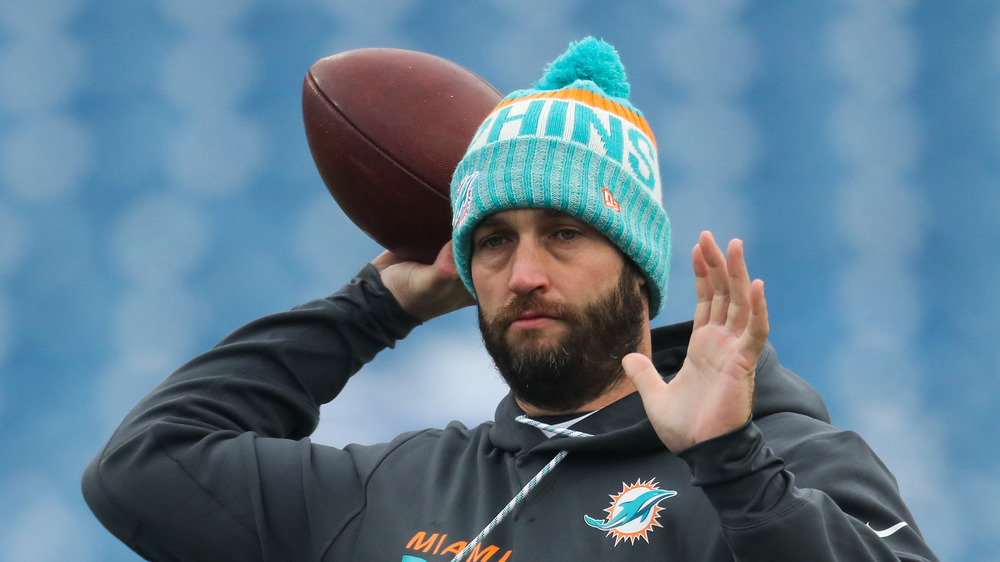 Tom Szczerbowski/Getty Images
In a second text exchange that Madison LeCroy shared, Jay Cutler said (via People), "It was insinuated and my name was also brought into it which I don't appreciate." LeCroy defended herself, writing, "Jay I've done nothing but respect you and your privacy. I respect you and I respect your family and I would never say anything to jeopardize you and your family." Cutler replied, "Maybe it was accidental. I don't know. No one wants this mess. I appreciate you saying that. I think we can all respect each other and move forward. At the very least."
LeCroy replied with a lengthier text that read, "I am disgusted by this whole situation. You reached out to me... Your intentions may have not been pure but that may be you projecting. I've never said anything about Kristin nor would I. I came into this honestly with good intentions. I want no part of being involved in a payback or drama. But you initiated and pursued. If you weren't interesting in something real you shouldn't have..." The next word was blocked out, but the text ended "with me," so fans are speculating the hidden word was "slept." LeCroy also shared a selfie she took with Cutler (via People). 
LeCroy sharing these "receipts" was likely a reply to the identical Instagram post exes Kristin Cavallari and Cutler uploaded with the caption, "The world is full of users. 10 years. Can't break that."