How Jay Cutler's Latest Video Threw Shade At Ex Kristin Cavallari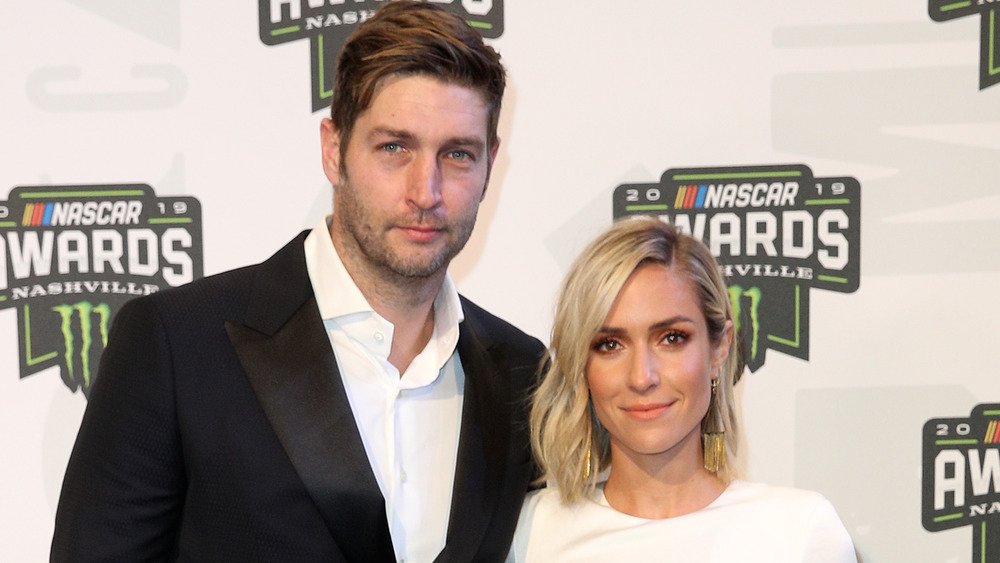 Jared C. Tilton/Getty Images
Jay Cutler and Kristin Cavallari's Hollywood romance came to a swift and surprising end in April 2020 when the couple announced they were getting a divorce after nearly seven years of marriage. The couple broke the news via joint Instagram posts. "With great sadness, after 10 years together we have come to a loving conclusion to get a divorce," Cavallari wrote. 
"We have nothing but love and respect for one another and are deeply grateful for the years shared, memories made, and the children we are so proud of. This is just the situation of two people growing apart," she continued, adding, "We ask everyone to respect our privacy as we navigate this difficult time within our family." Despite the initial optimistic announcement, the divorce turned messy as rumors of infidelity began to circulate.
Fans were heartbroken over the news. Cavallari and Cutler were #couplegoals, after all. Viewers got to know them through E!'s Very Cavallari, a show about their life in Nashville, focusing on Cavallari's jewelry company, Uncommon James. Sadly, the end of the marriage coincided with the show's end, which Cavallari announced weeks later, per People.
Very Cavallari had numerous binge-worthy moments, including the super awkward scene when Cavallari fired villain/cast member/employee Shannon Ford in Season 2. What does this have to do with Cavallari and Cutler's divorce? Actually, a lot considering that Cutler posted a very shady video with Cavallari's least favorite employee in November 2020. Read on for all the deets.
Jay Cutler got cozy with one of Kristin Cavallari's former employee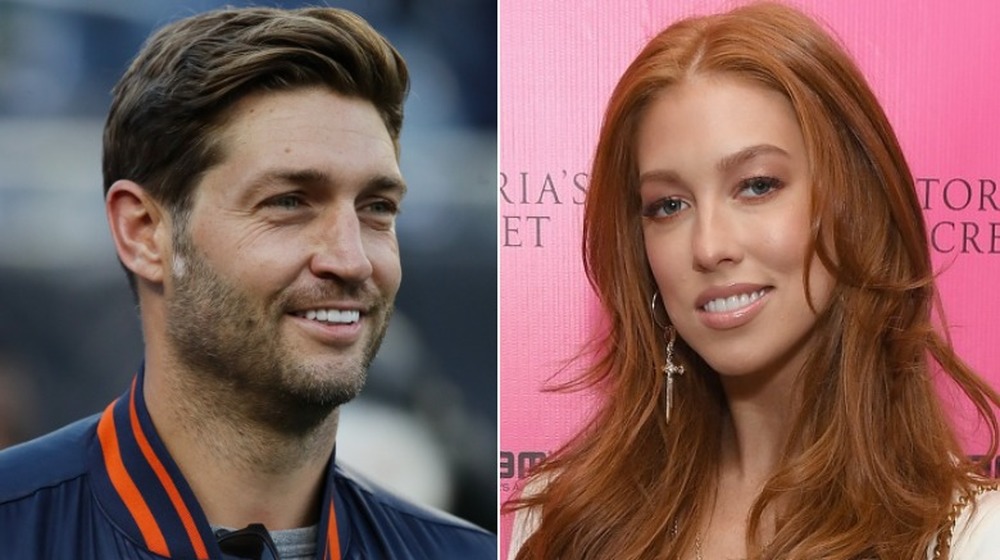 Jonathan Daniel, Jason Kempin/Getty Images
Just like herself and Jay Cutler, Kristin Cavallari and former employee Shannon Ford did not part on good terms. Cavallari fired Ford in the Season 2 premiere of Very Cavallari, "This conversation is long overdue," she said to Ford during their meeting. "I want you to know that you are single-handedly costing my company money." Cavallari was annoyed that Ford was missing meetings and being rude to staff and customers. "I've made so many excuses for you for a year and a half," the reality star continued. "I've defended you. And lately, I'm asking myself, 'Why?' I have to let you go."
Weirdly enough, Ford appears to be friends with Cutler. On Nov. 28, 2020, Cutler posted an Instagram video of himself grabbing some wine and oysters with Ford and their friend Mark Block at a bar in Charleston, S.C. Very Cavallari fans were floored. "Omg the tea being spilled at this table!! #iDie," one fan wrote. "That is some shade to Kristin hahaha!" another added.
While there's no evidence that Cutler and Ford are in a relationship or are anything more than friends, it's shady to hang out with your estranged wife's former employee, whom she fired on TV and share the meeting with your hundreds of thousands of followers. As of this writing, Cavallari's kept her head held high and hasn't responded to (or liked) the post.