Kanye West Rants About Beyonce And Jay Z Before Canceling Tour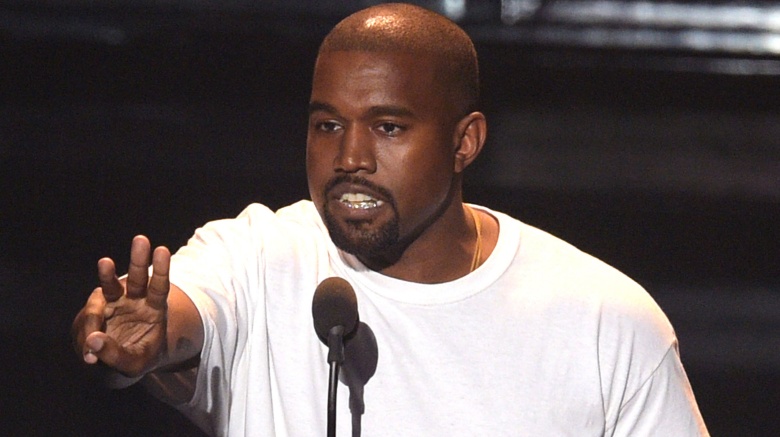 Getty Images
Kanye West bailed on the rest of his Saint Pablo tour on Nov. 21, 2016, after a bizarre series of onstage rants and shortened shows.
On Nov. 19, 2016, West launched into a rant about Beyoncé and Jay Z that was seemingly unprompted, E! News reported. "Beyoncé, I was hurt 'cause I heard that you said you wouldn't perform unless you won video of the year over me and over 'Hotline Bling,'" he raved to his sold out audience in Sacramento, Calif. "Now, don't go trying to diss Beyoncé," he added quickly. "She is great. Taylor Swift is great. We are all great people. We are all equal. But sometimes we be playing the politics too much and forgetting who we are just to win. F**k winning. F**k looking cool. F**k being cool...I've been sent here to give y'all my truth even at the risk of my own life, even at the risk of my own success, my own career..."
West then addressed frenemy Jay Z, who, as Nicki Swift previously reported, has maintained his distance from the 39-year-old rapper. "Jay Z—call me, bruh," West blabbed. "You still ain't called me. Jay Z, call me...Jay Z: I know you got killers. Please don't send them at my head. Just call me. Talk to me like a man."
Yahoo! News reported Yeezy also took issue with the founder of Facebook, even touching on the social network's "fake news" epidemic. "I ain't here to massage you with the fake truth, telling you that Hillary going to win over and over and over. Then you wake up and you still can't believe it," he said. "You know why? Because you was [sic] lied to by Google. You was [sic] lied to by Mark Zuckerberg."
He added (via The Sacramento Bee), "This Saint Pablo Tour is the most relevant [thing] happening," adding, "If your old a**keeps following old models, you'll be Hillary Clinton. I'm on my Trump s**t tonight...Right now, press, get ready to write your passive aggressive, LeBron James racist comments, season 4, racist comments. Get ready to have a field day press! Get ready! Get ready, the show is over!"
Then the show literally was over, leaving audience members peeved that they shelled out big bucks for just three songs.
West previously told E! News that he had huge dreams for the tour. "I wanted people to get into it and have a fun time, make it not be just about watching the artist, but people watching their friends and singing along to the lyrics and being able to see themselves, their outfits. It's not just about what you're seeing on the screen or what you're seeing me doing up on the stage, but what you and your friends are doing," he said. I want people to come to the Pablo shows and know it's just going to be the best time they've had in their life."
An insider told TMZ that Yeezus is just too wiped out to continue. "He's just exhausted. He's been working around the clock on fashion design, both his own line and the Adidas line," the source said, adding that the stress of wife Kim Kardashian's robbery in Paris in October 2016 also hit him hard. "All the time spent away from his family has been a stress on him as well. They are most important to him." Though a second leg of the tour was supposed to be announced in December 2016, the insider says not to get one's hopes up. "He doesn't want to give fans anything less than his best."