How Dr. Fauci Really Felt About Working For Donald Trump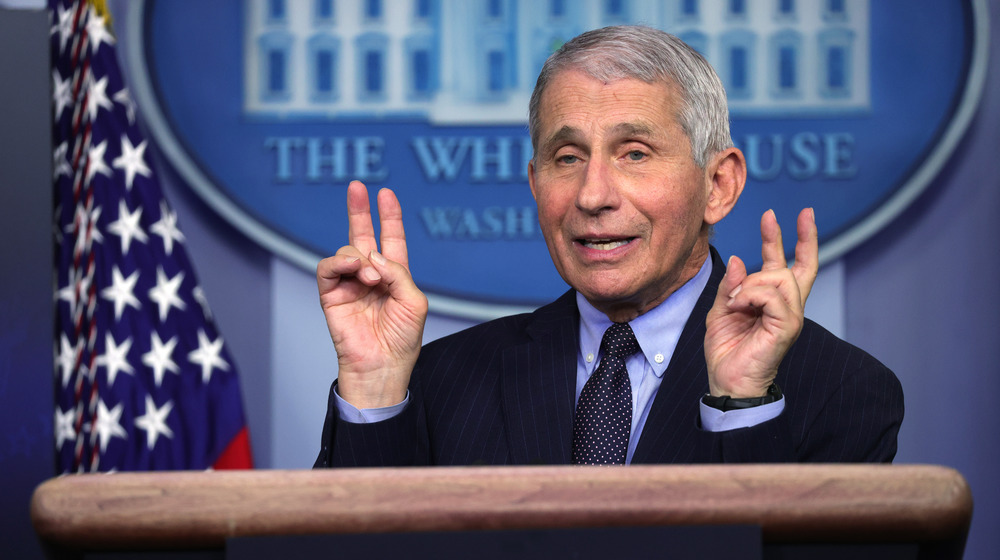 Alex Wong/Getty Images
Following President Joe Biden's inauguration, Dr. Anthony Fauci has finally opened up about what it was like advising former President, Donald J. Trump during the coronavirus pandemic. The immunologist "has advised every president since Ronald Reagan," The New York Times reported, and he is also the director of the National Institute of Allergy and Infectious Diseases. However, despite Fauci's credible medical background, he and his colleague, Dr. Deborah Birx, faced challenges working with the Trump administration during the COVID-19 pandemic. 
In the midst of the pandemic, Dr. Fauci reportedly wanted to deliver scientific facts to the public, even if those statistics were alarming, but Fauci says the Trump administration wanted to minimize the seriousness of the situation. These opposing views caused a rift between the two, prompting Dr. Fauci to openly disagree with the president at times, but just how bad did this working relationship really get? Now that Trump is no longer in office, Dr. Fauci is speaking up about his time dealing with the former president. Keep reading to hear what Dr. Fauci had to say. 
Dr. Fauci describes a difficult year advising Trump on COVID-19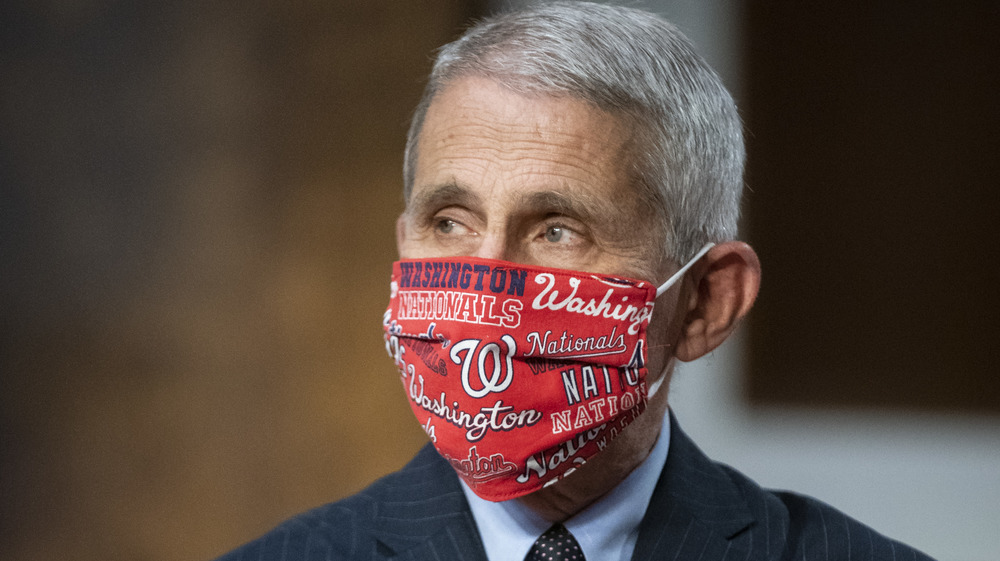 Pool/Getty Images
Dr. Anthony Fauci delivered his first White House press briefing under President Joe Biden's administration on Jan. 21, 2021. During the briefing, Dr. Fauci described how he felt working for a new president. "The idea that you can get up here and talk about what you know — what the evidence, what the science is — and know that's it, let the science speak. It is somewhat of a liberating feeling," he said.
Following that press briefing, Dr. Fauci held an interview with The New York Times where he elaborated on his working relationship with former President Donald Trump. Dr. Fauci revealed that Trump "expressed a lot of disappointment" in him because he wasn't "being more positive" about the pandemic and called him multiple times to urge him to paint a more positive picture. Dr. Fauci also talked about his decision to oppose Trump's viewpoints. "It isn't like I took any pleasure in contradicting the president of the United States. I have a great deal of respect for the office," he said. "But I made a decision that I just had to. Otherwise I would be compromising my own integrity, and be giving a false message to the world. If I didn't speak up, it would be almost tacit approval that what he was saying was OK."
Dr. Fauci was considered a 'skunk at the picnic' during Trump's presidency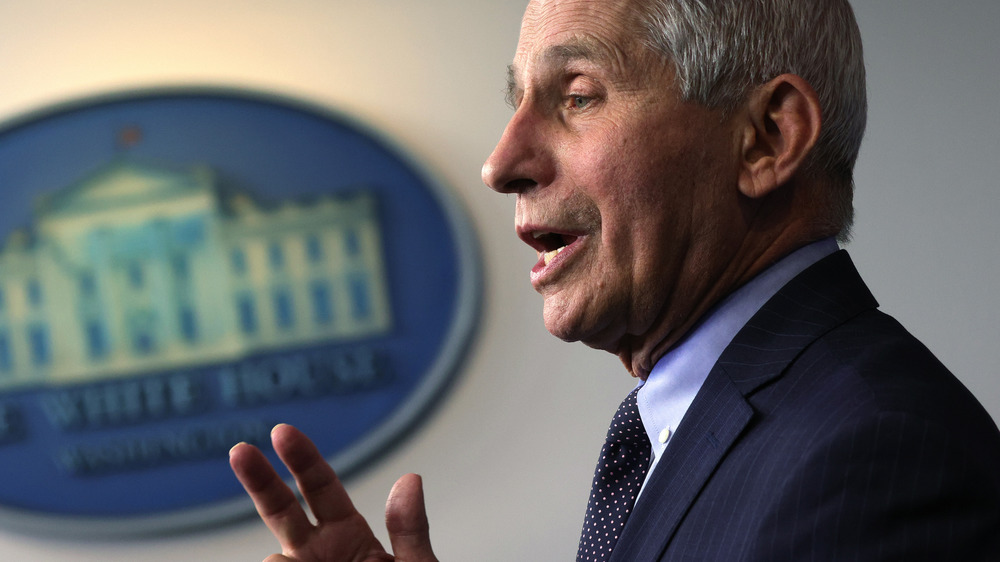 Alex Wong/Getty Images
In a revealing interview with The New York Times, Dr. Anthony Fauci talked about why he didn't resign when he was advising former President Donald Trump. Dr. Fauci said the main reason he didn't walk away during the previous administration was because he felt if he stepped down he "would leave a void." 
"Someone's got to not be afraid to speak out the truth," Dr. Fauci said. "They would try to play down real problems and have a little happy talk about how things are OK. And I would always say, 'Wait a minute, hold it folks, this is serious business.' So there was a joke — a friendly joke, you know — that I was the skunk at the picnic." Dr. Fauci also explained that he and his wife had discussed the pros and cons of him resigning during the Trump administration. "I always felt that if I did walk away, the skunk at the picnic would no longer be at the picnic. Even if I wasn't very effective in changing everybody's minds, the idea that they knew that nonsense could not be spouted without my pushing back on it, I felt was important. I think in the big picture, I felt it would be better for the country and better for the cause for me to stay, as opposed to walk away."