Why Hannah Brown Can't Workout After Dancing With The Stars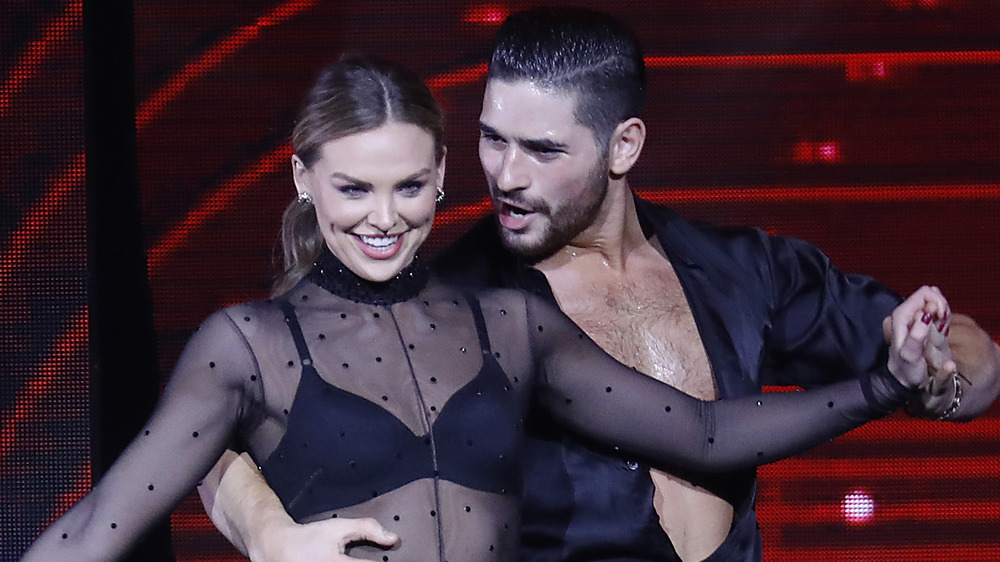 John Lamparski/Getty Images
In January 2021, former Bachelorette star Hannah Brown opened up about the lasting effects of being on Dancing with the Stars. As if starring on one reality show and opening up her love life for millions to see wasn't enough, Hannah went on to compete on Season 28 of Dancing with the Stars and won! The reality star took home the coveted Mirrorball Trophy with her pro dancer partner Alan Bersten in 2019. Two years after taking the top spot, Hannah revealed she's still struggling to get back to her regular workouts.
"I want to share it with you guys, because I think a lot of us can relate to going a long time without working out, and sometimes it feels impossible to start again," Hannah said on her Instagram Story (via People). "We're all coming from different sizes, different abilities, but for the first time in my life, I feel like I can understand somebody who is out of shape. I am right there with you."
Hannah went on to talk about how her struggle to workout has brought her down mentally and what she's doing to get back in the groove. So, what did Dancing with the Stars have to do with it?
Hannah Brown might have 'pushed it too much' while on 'DWTS'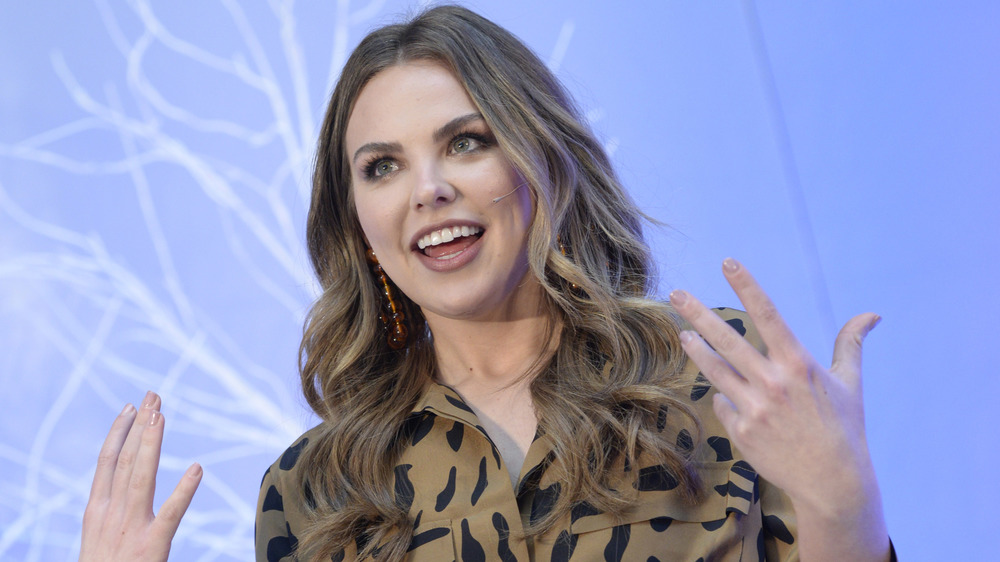 Vivien Killilea/Getty Images
Fans of Dancing with the Stars are well aware of the stress celebrities endure each season as they vie for the Mirrorball Trophy. With hours upon hours of training, professional athletes, actors, singers and even Bachelorette contestants take the stage to show their best moves. For Hannah Brown, her best moves were THE best moves of Season 28, but was it worth it?
In January 2021, Hannah revealed via her Instagram Story that she was still overcoming lasting trauma to her body following her time on the show. "Usually when I'm struggling, dealing with my mental health, I can go to working out. Well, for the past five months, maybe almost six, I haven't been able to work out like I used to," she said (via People).
The reality star continued, "I am still going to the doctor and trying to figure it out but I think a lot of my body hurting comes from some issues that started on Dancing with the Stars and I just kept going from zero to 100 — I'm either all or nothing — and pushed it too much to where I now have, like, some issues that I am having to deal with physical therapy."
These days, her exercise routine is pretty much limited to "going on some walks and bike rides." All that being said, the Bachelorette alum told fans that she's using this as a chance for growth, saying, "[I]nstead of being zero or 100, I'm going to learn to show up where I can be right now, whether that's 50 percent, 60 percent, 35 percent my best; you've got to start somewhere."