How Kim Kardashian Seemingly Snubbed Donald Trump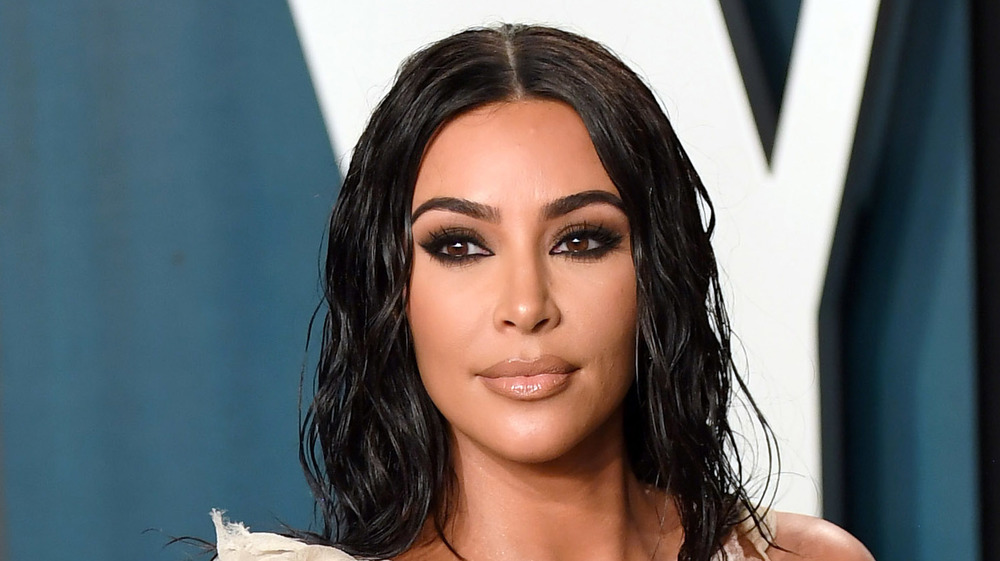 Karwai Tang/Getty Images
Although Kim Kardashian worked alongside former President Donald Trump when she was campaigning on behalf of prison inmate Chris Young, she left the former president's name out of her thank you message when Young's life sentence got commuted in January 2021.
According to TMZ, Kardashian began championing Young's cause all the way back in September 2018, when she visited the White House to discuss prison reform. Young was arrested for non-violent drug offenses in 2014. Due to Tennessee's three strikes law, former chief U.S. District Judge Kevin H. Sharp was required to sentence Young to life in prison. Sharp later resigned from his lifetime appointment in protest of mandatory prison sentences, The Tennessean reported. And, after fighting on behalf of Young for years, Sharp was finally able to meet the young man again face to face.
As TMZ reported, Kardashian posted about Sharp on her Jan. 24, 2021, Instagram Story, writing, "Chris Young is FREE after more than a decade behind bars. Wow My heart is so full! It brings tears to my eyes to see Judge Sharp welcome him home." She went on to thank Chris' attorney Brittany K. Barnett and Jessica Jackson from the group REFORM Alliance as well for "fighting so hard for Chris and never giving up." Notably missing from her message, however, was Trump. With that in mind, let's take a look back at Kardashian's work with Trump.
Kim Kardashian worked with Donald Trump on prison reform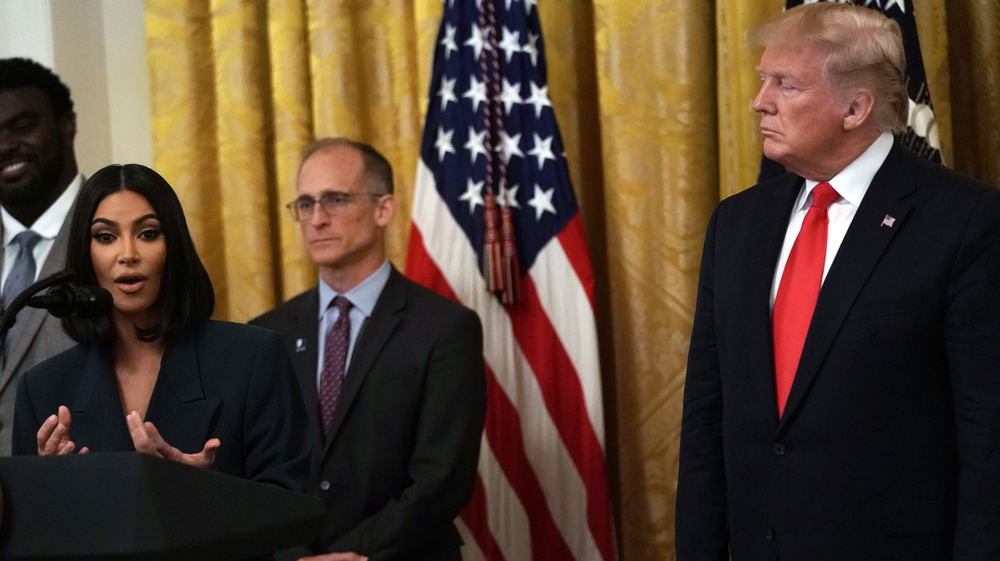 Alex Wong/Getty Images
In his final hours as president, Donald Trump granted clemency to dozens of high-profile cases, including Chris Young. This move was possibly due to Kim Kardashian's campaigning. As NBC News reported, Kim Kardashian has a history of working with Trump to overturn individual cases in the justice system.
In 2018, Alice Marie Johnson's case was overturned only a week after Kardashian visited the White House with a team of attorneys. Johnson — a grandmother who had been sentenced to life without parole for non-violent drug crimes — had been campaigning on her own behalf for decades, according to the American Civil Liberties Union (ACLU). At the time, Kardashian tweeted that she was "so grateful" to Trump and his son-in-law Jared Kushner. Kardashian also brought attention to the case of Cyntoia Brown, who had been sentenced to life imprisonment for killing the man who had allegedly trafficked her as a young teenager, according to CNN. After serving 15 years, Brown was granted clemency in 2019.
Circling back to Trump, has he addressed Kardashian's lack of public thanks? Considering the ex-president is banned from Twitter, we might never know. C'est la vie!