Inside Twitter's Statement About Permanently Banning Donald Trump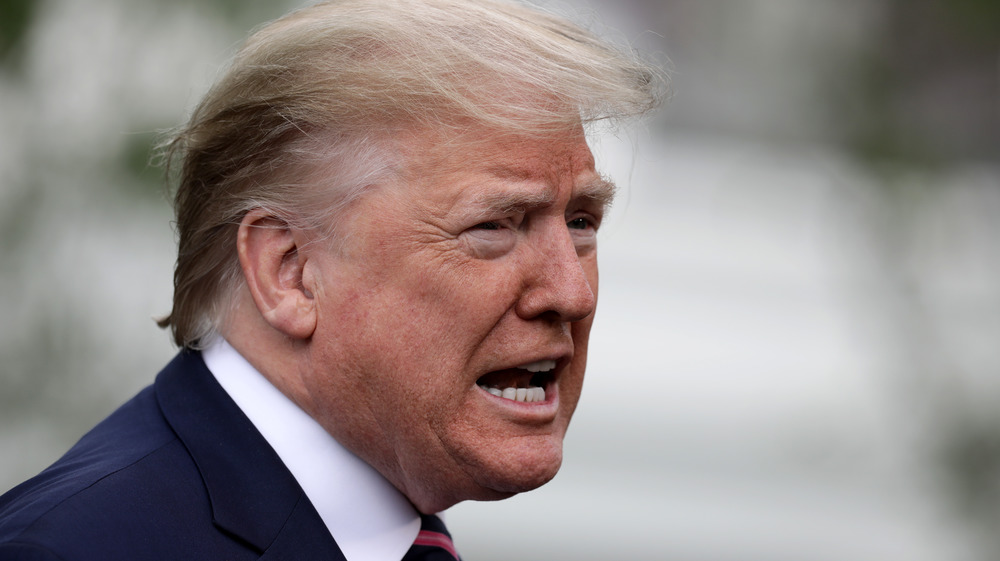 Chip Somodevilla/Getty Images
Although state leaders and officials historically address the public through press briefings or prepared statements, Twitter has long been President Donald Trump's megaphone of choice. For months, Trump has used the social media platform to spread false information about the 2020 election, claiming that it was "rigged" and "stolen" from him, despite evidence to the contrary. These inflammatory tweets, coupled with the president's rhetoric at a rally in Washington, D.C., incited a mob of Pro-Trump supporters to storm the Capitol on Jan. 6, 2021, interrupting Congress' certification of Joe Biden as the President-elect.
In response to the violence that left five dead and the American people reeling, Twitter implemented a 12-hour ban on Trump's account for "repeated and severe violations of our Civic Integrity policy," warning of a permanent ban if he continued to break the platform's rules. On Jan. 8, Twitter made good on its threat, announcing its decision to permanently suspend the President's account, according to a statement from the platform. 
The ban came following two additional tweets by Trump on Jan. 8, which Twitter feared could be read to "mobilize different audiences, including to incite violence." Here's a closer look at the company's statement.
Trump violated Twitter's 'glorification of violence' policy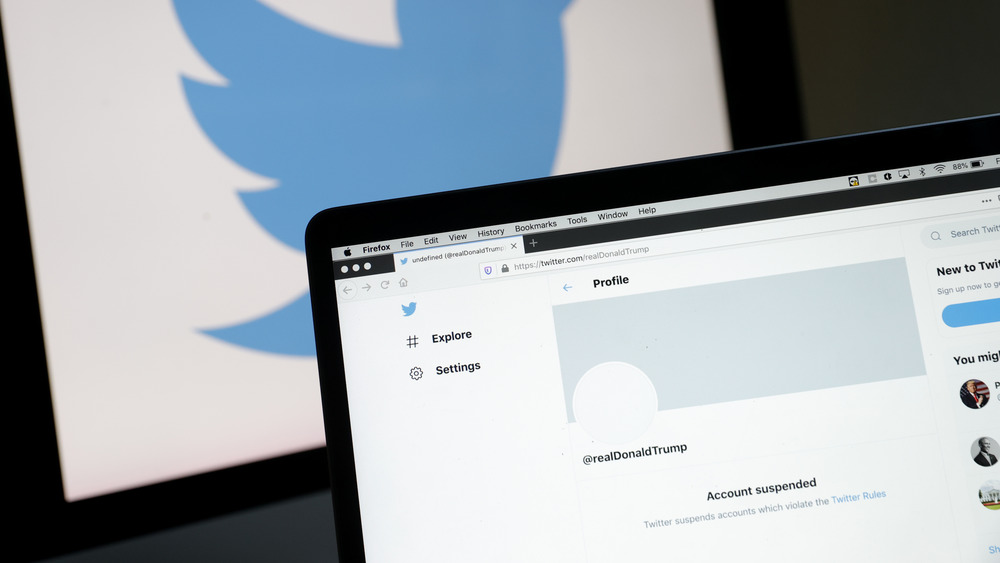 Justin Sullivan/Getty Images
On Jan. 8, President Donald Trump tweeted a call-to-action to his supporters, writing that they "will have a GIANT VOICE long into the future." He also tweeted that he would not be attending President-elect Joe Biden's inauguration on Jan. 20, making him the first President in more than a century to do so. In response, Twitter issued a statement that the posts, when "read in the context of broader events in the country," ultimately violated the company's policy against the "glorification of violence." 
The platform argued that Trump's recent tweets were "highly likely to encourage and inspire people to replicate the criminal acts" that took place at the Capitol. In one example, it outlined, "The mention of his supporters having a 'GIANT VOICE long into the future' and that "They will not be disrespected or treated unfairly in any way, shape or form!!!' is being interpreted as further indication that President Trump does not plan to facilitate an 'orderly transition' and instead that he plans to continue to support, empower, and shield those who believe he won the election." CNN reports that it remains unclear whether Twitter will "prevent Trump from launching new accounts, or from tweeting using US government handles."
Within minutes of the announcement, #THANKYOUTWITTER trended on the platform, as Democrats and Republicans alike shared their feelings. As one user wrote, let this be a reminder to us all to tweet in such a way that the world doesn't thank Twitter when you get banned.