Trump Reveals Decision About Attending Biden's Inauguration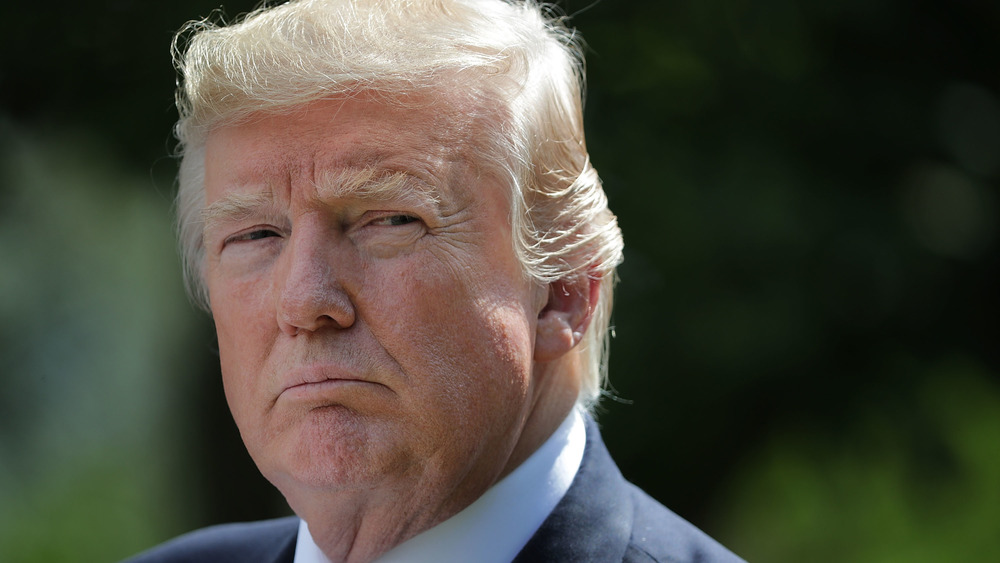 Chip Somodevilla/Getty Images
One political figure who will not be saving the date for President-elect Joe Biden's inauguration is ... Donald Trump. But first, let's backtrack. It's been quite a third act in the Trump presidency, to say the least, as pro-Trump rioters stormed the Capitol Building in Washington D.C. on Jan 6, 2021, as Biden's Electoral College confirmation was underway. Five people died due to the chaos, CNN reported, with President Trump relaying false election fraud claims as the attack was happening. His social media accounts got suspended, but as of this writing, his Twitter account is reinstalled. Meanwhile, administration members like Betsy DeVos and Elaine Chao have jumped ship in the fallout, with Democratic leaders and even some Republican figures considering enacting the 25th amendment.
Of course, the show must go on — Joe Biden's win was still confirmed, and in a later, tampered-down video on Twitter, President Trump acknowledged that a transition of power will happen on Jan. 20, 2021. However, Trump then took to Twitter to announce whether he'll attend Biden's inauguration. "To all of those who have asked, I will not be going to the Inauguration on January 20th." Trump tweeted on Jan. 8, 2021. As for Vice President Mike Pence, he is planning to attend the inauguration, CNN reported.
As Fox News pointed out, Donald Trump — who is anything but traditional — will be the first president not to attend their predecessor's inauguration since 1869. With that in mind, here's how the internet is reacting to Donald Trump's blunt decision.
President Donald Trump's inauguration decision is making waves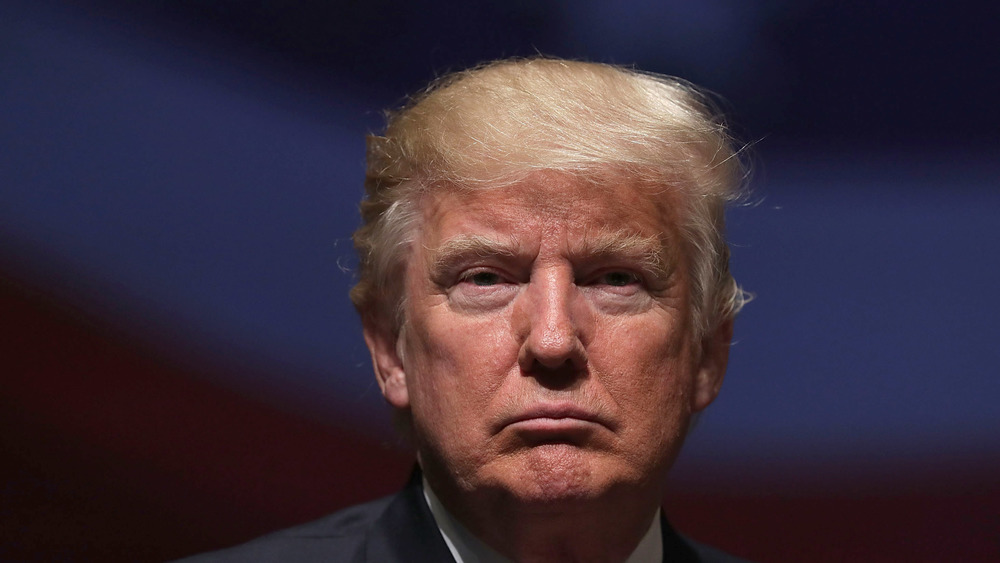 Alex Wong/Getty Images
The internet was quick to react to Donald Trump's announcement. Some have reacted with surprise, while others with ... less. "First good decision you've made in a long time. Nobody wanted you there at the previous inauguration either," one Twitter user wrote. "A list of people who wanted you to be at the Inauguration," another wrote, alongside a meme of the Spongebob Squarepants character Squidward holding a blank piece of paper. "The refusal of @realDonaldTrump to attend the inauguration makes clear he has no respect for the will of voters, has no commitment to the peaceful transfer of power, and that he is unfit and unwilling to keep his oath to support and defend our Constitution," a senator posted.
Other folks have respected Donald Trump's decision to stay distanced. "President Trump will not attend the inauguration of Joe Biden and that is the correct call. If he did attend, Mr. Trump would draw attention away from the new President and the traditional event. Mr. Trump should, however, issue a gracious statement of congratulations," conservative ex-host Bill O'Reilly tweeted.
It's important to point out that Trump has not attended major events before, like the White House Correspondents' Dinner, while president. Maybe he'll be better off tweeting about Joe Biden's inauguration crowd size anyhow.