Everyone Is Talking About Meghan McCain's Reaction To Capitol Protests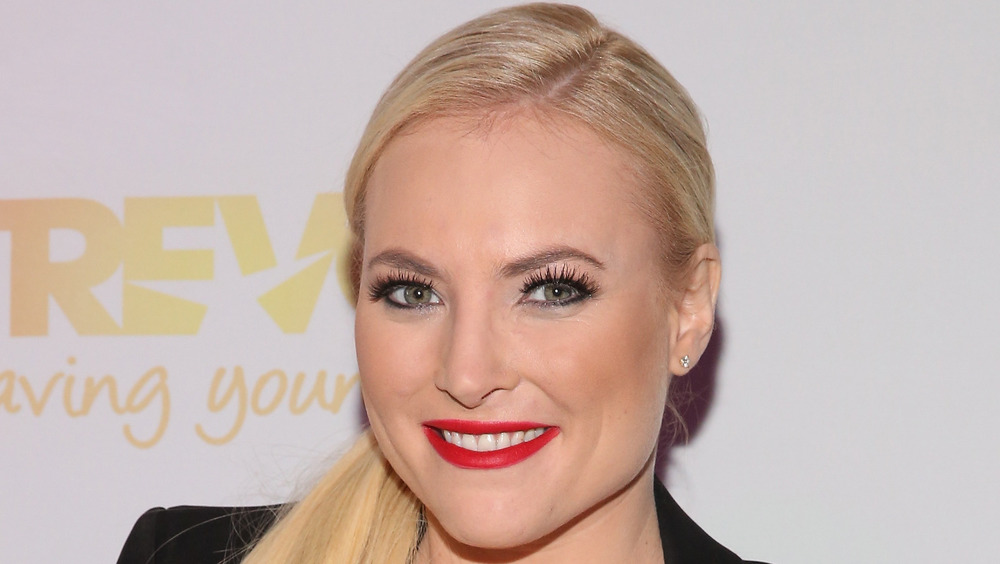 Robin Marchant/Getty Images
On Jan. 6, 2021, pro-Trump rioters surrounded and invaded the U.S. Capitol Building, shaking the nation to its core and sending a ripple through the news media. According to CNN, four people died in the Washington D.C. chaos, which involved hundreds of protestors stomping the halls of one of the nation's most treasured structures, clashing with officers who eventually removed the group from the premises. The shocking attack traumatized America and overshadowed the confirmation of President-Elect Joe Biden's 2020 victory, with President Donald Trump, whose social media accounts have since been punished, egging on voter fraud claims in the midst of the attacks. Many public-facing figures are reacting, from Secretary of Transportation Elaine Chao joining those who have quit Trump's administration, to Democrats in Congress, as per The New York Times, who have begun calling for Donald Trump's removal as president. Another public figure joining that call, perhaps surprisingly, is Meghan McCain. 
The View co-host and daughter of the late John McCain (as she is often the first to tell you), Meghan is often at odds with her pundits Whoopi Goldberg, Sara Haines, Sunny Hostin, and Joy Behar on the talk show. Since returning from a three-month maternity leave on Jan. 4, 2021 after welcoming daughter Liberty the Republican star hasn't held back on anything, including the nomination of Georgia's Senator-Elect Raphael Warnock. Now, she's speaking on — perhaps more passionately than expected — President Donald Trump's impeachment after the violent D.C. riots.
Here's exactly what Meghan McCain said on The View.
Meghan McCain said she wants Donald Trump removed from office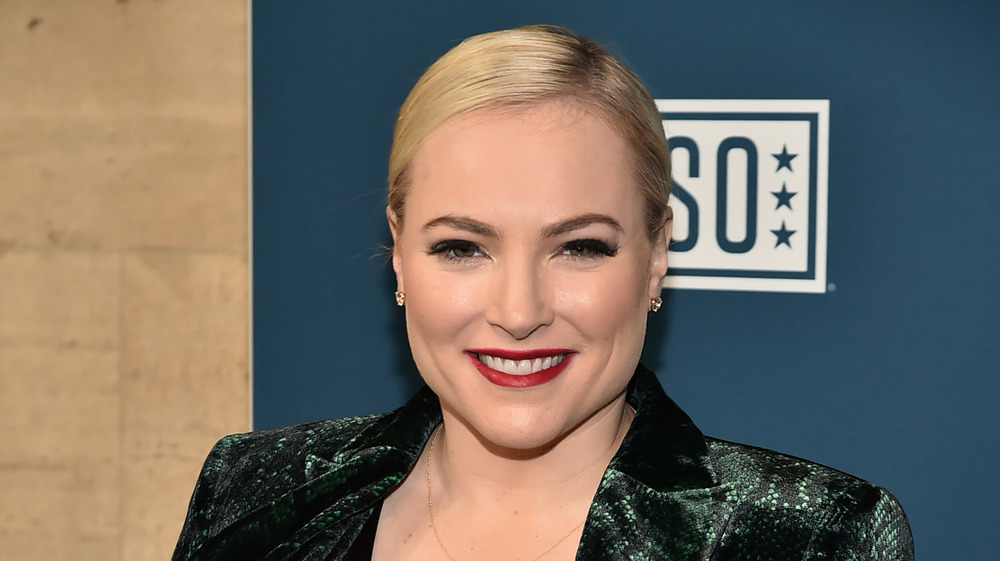 Theo Wargo/Getty Images
Meghan McCain did not mince words about the events at the Capitol Building. According to People, she delivered an impassioned message to Republicans on Jan. 7, 2021 on The View, the day after the riots. She even joined growing calls in announcing, and tweeting, that she wants Donald Trump removed from office "immediately." 
"This is one of the great national tragedies of my lifetime," McCain began on-air. "This one of America's darkest days. I have been absolutely despondent watching this. I'm here in D.C. as everyone knows. My sister-in-law works on Capitol Hill and the office door where she works, the window, was busted out." She continued, "...The bedrock of our democracy and the bedrock of who we are as Americans is the peaceful transition of power. And he is clearly a president who has turned into a mad king." Wow.
McCain then made her stance even more clear, calling for the 25th Amendment to be used to forcibly remove Trump from the presidency. "At this point, I'm calling on all Republicans and conservatives who still have clout: we have to invoke the 25th Amendment. We cannot withstand this. Our country cannot go on like this. And we cannot possibly risk the idea that we could have more violence between now and President [Joe] Biden getting elected and inaugurated," said McCain. 
If removed, Mike Pence would become president until Joe Biden takes office on Jan. 20, 2021. But there's more...
The internet lit up after Meghan McCain's impassioned speech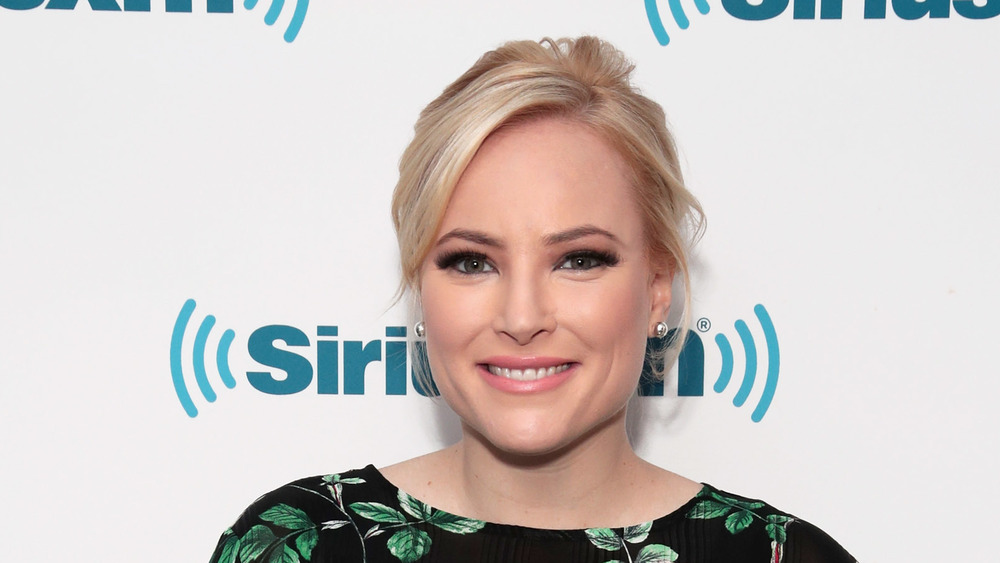 Cindy Ord/Getty Images
So how has the internet reacted to Meghan McCain's fiery calls for Donald Trump to step down as president? Her speech has raised eyebrows, and nods, throughout the internet, with fans supporting her and calling out her flip-flopping on political issues. "I have never agreed with Meghan McCain's political view but today I have never been more proud of her! Thank you for your words they brought tears to my eyes," one Twitter user wrote. 
"Too little too late @MeghanMcCain you've defended him over and over until now ..." one user meanwhile wrote on McCain's changing tides. "Meghan's reaction today reminded me of years ago when her relatives dined with Sarah Huckabee Sanders at that restaurant .... She saves her outrage for when it affects HER. Her sister-in-law's office window was broken ... Your GOP," wrote another. "Remember how this week began and Meghan McCain was making fun of Joy Behar because she was 'overreacting' to Trump's refusal to accept the election results. Now she's saying we're in a fundamental crisis...," wrote a third. Oy.
Meghan has now tweeted multiple anti-Trump decrees about the riots and the president, including "There are Buffalo Wild Wings with better security than our nations Capitol." While she isn't the first in her family to overtly turn on Donald Trump (her mom, Arizona's Cindy McCain, turned heads by voting for Joe Biden in the 2020 election) her no-nonsense message for his resignation is definitely clear.