Cindy McCain's Presidential Endorsement Has Everyone Talking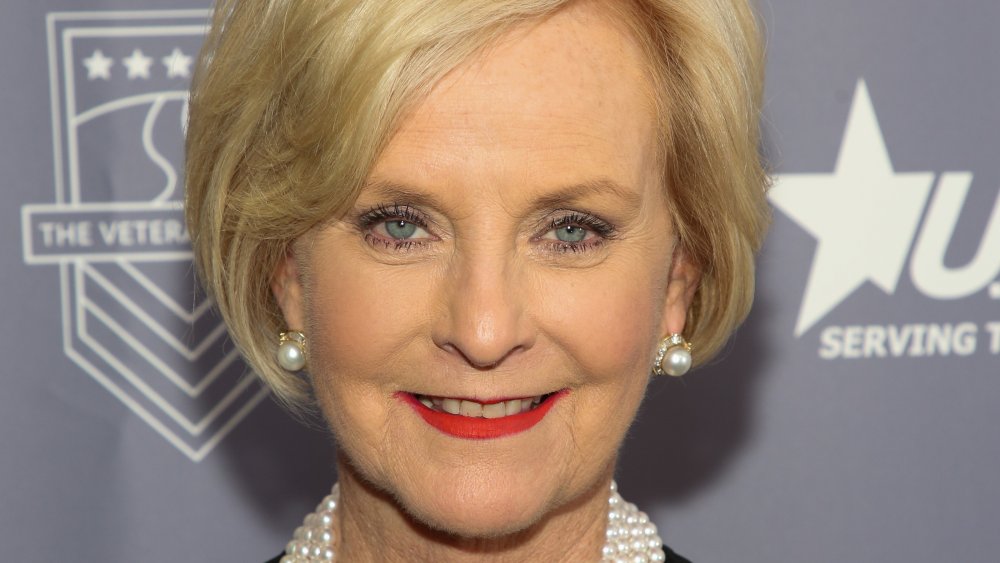 Paul Archuleta/Getty Images
Cindy McCain, the widow of late Republican Sen. John McCain, has made a surprising endorsement leading up to the 2020 presidential election. On Sept. 23, 2020, McCain broke party lines and, yup, voiced her support for Democratic candidate Joe Biden, writing in a series of tweets that she's putting "country first" with her choice. "My husband John lived by a code: country first. We are Republicans, yes, but Americans foremost," she said. "There's only one candidate in this race who stands up for our values as a nation, and that is @JoeBiden." 
Rumors that McCain might "Go Joe" began swirling during the 2020 Democratic National Convention, when she narrated a video talking about the lifelong friendship Biden and her late husband shared (via CNN). Cindy didn't outright endorse Biden at that time, but she has since made it official.  
"[Biden] will lead us with dignity," Cindy tweeted. In another post, she called Biden "a commander in chief that the finest fighting force in the history of the world can depend on, because he knows what it is like to send a child off to fight." Sen. McCain was a veteran who spent more than five years as a prisoner of war in North Vietnam; Biden's late son, Beau, was also a combat veteran. 
Following Cindy's endorsement, Biden responded on Twitter: "Cindy — I'm deeply honored to have your support and your friendship ... Together, we'll get it done." 
Wow. Here's what the response has been like since Cindy McCain made her 2020 vote clear. 
Cindy McCain's endorsement drew praise and criticism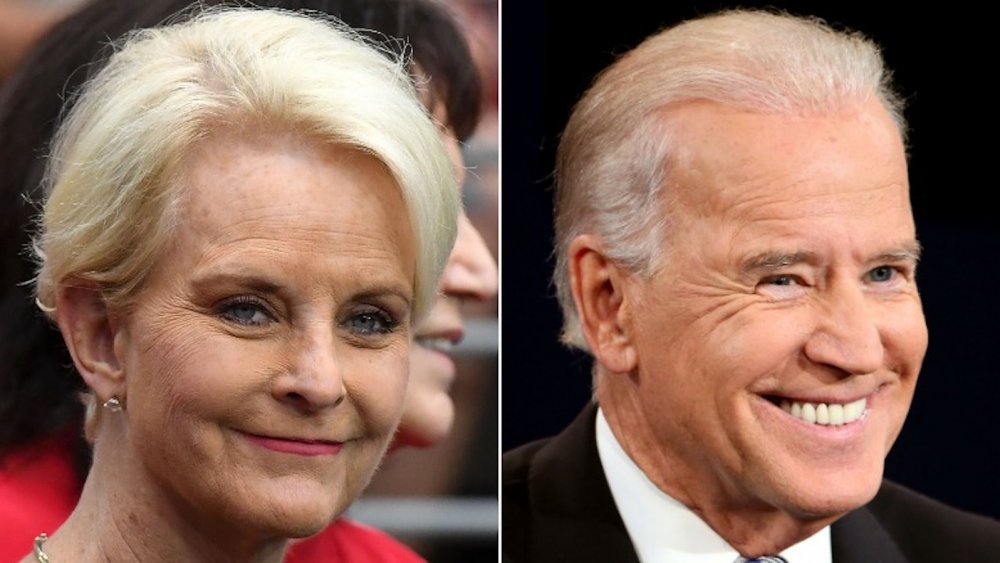 How have people on both sides of the political aisle responded to Cindy McCain's endorsement of Joe Biden? Unsurprisingly, her choice has attracted praise and fierce criticism too.
"Country over party. What a concept! Thank you @cindymccain for your leadership. I hope others follow your example," Alabama Sen. Doug Jones, a Democrat, tweeted. Another supporter tweeted: "You are an American hero. We desperately miss your husband. Thank you." 
Others did not think highly of the decision made by Sen. John McCain's widow. "I am sorry for your loss and I know President Trump and John didnt get along: so I am just marking you and your family up as spiteful on this one," one critic tweeted. "Please get a mental acuity test," said another. 
What, perhaps, was Cindy's breaking point with President Donald Trump? According to an interview published in The New York Times on Sept. 22, 2020, Cindy could not look past recent reports alleging that the president had called troops who died in war "losers" and "suckers." She said, "The most important thing that moved me a great deal was talking about troops' being 'losers.' You know we have children in the military, as did the Bidens," she added. "I want my president to have my back, and I don't believe that's the case right now."