The Real Reason Mike Tyson Has Never Voted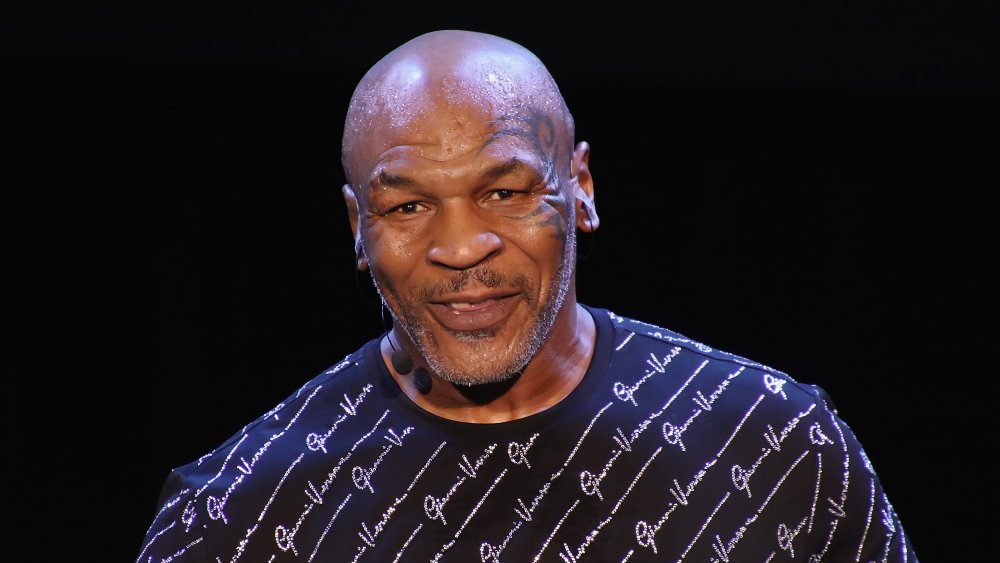 Donald Kravitz/Getty Images
Mike Tyson's felony record prevented him from voting
John Lamparski/Getty Images
In Mike Tyson's effort to promote voter registration for the 2020 presidential election between Democratic candidate Joe Biden and Republican incumbent President Donald Trump, Tyson posted a tweet that included a link to the U.S. voter registration site. The former heavyweight champion's tweet also mentioned that he had never before cast a ballot, along with his reason why.
"This election will be my 1st time voting," Tyson tweeted on September 22, 2020. "I never thought I could because of my felony record."
As CNN noted, Tyson's 1992 conviction for the rape of an 18-year-old girl and his subsequent three-year prison sentence marked the boxer as a former felon, and numerous state laws nationwide made Tyson illegible to vote. 
Per CNN, there is no federal statute regarding convicted felons and voting rights. Despite the fact that voting laws involving citizens with felony records vary state to state, roughly six million citizens of legal age could not vote in 2016, according to data collected by advocacy group The Sentencing Project.
But as The Hill reported, a 2019 law passed in Nevada, where Tyson currently resides, which ruled that convicted felons can have their voting rights restored upon completion of their sentence — making Tyson finally eligible to cast his ballot. 
If you or someone you know has been the victim of sexual assault, you can call the National Sexual Assault Hotline at 1-800-656-HOPE (4673) or visit RAINN.org for additional resources.