Andrew Gray From Bling Empire: Inside His Acting Career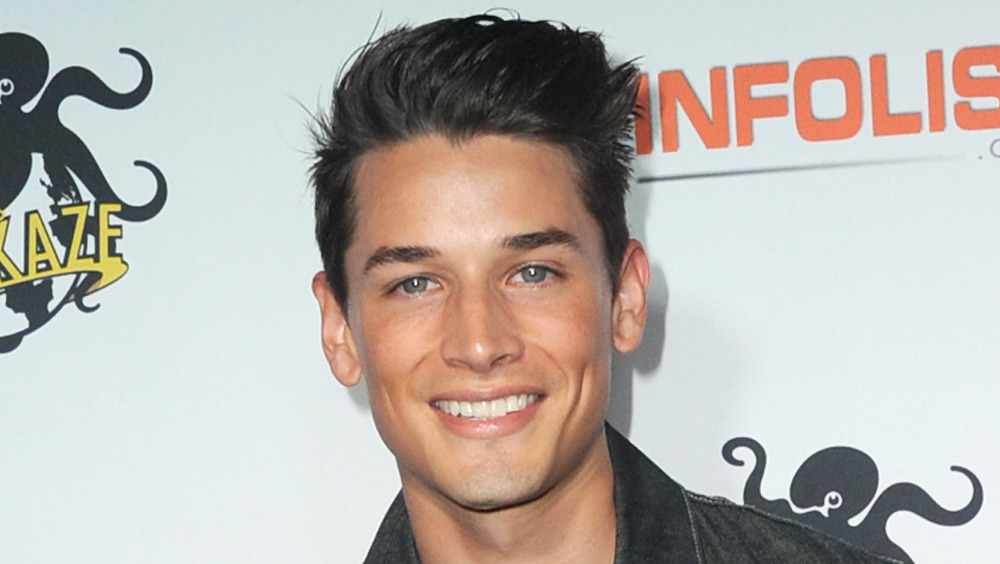 Albert L. Ortega/Getty Images
The biggest thing to come out of Netflix in January 2021 is undoubtedly Bling Empire, a reality show about rich people in Los Angeles. It's basically the bigger, badder, messier, and wealthier sister show to Selling Sunset. But unlike Sunset, the cast of Bling Empire doesn't sell real estate (or pretend to sell real estate, depending on who you ask). The cast members just sort of hang out with other one-percenters and let cameras follow them around.
Just how wealthy are these people? So wealthy that cast member Anna Shay told Oprah Mag she didn't know how to cash her residuals check, as she'd never had to cash a check before. Besides being wildly wealthy, the cast of Bling Empire also brings the drama. Much of that drama centers around their interpersonal relationships — the most controversial one being Kelly Mi Ling and Andrew Gray's romance.
Kelly and Andrew take complicated to a whole new level. The first season sees them break up, get back together, fight, scream, make out in a shower, you name it, per Men's Health. So who is this guy anyway? As it turns out, Andrew has enjoyed a long career in Hollywood. Read on to find out all about Andrew's acting journey.
Andrew Gray has been acting for years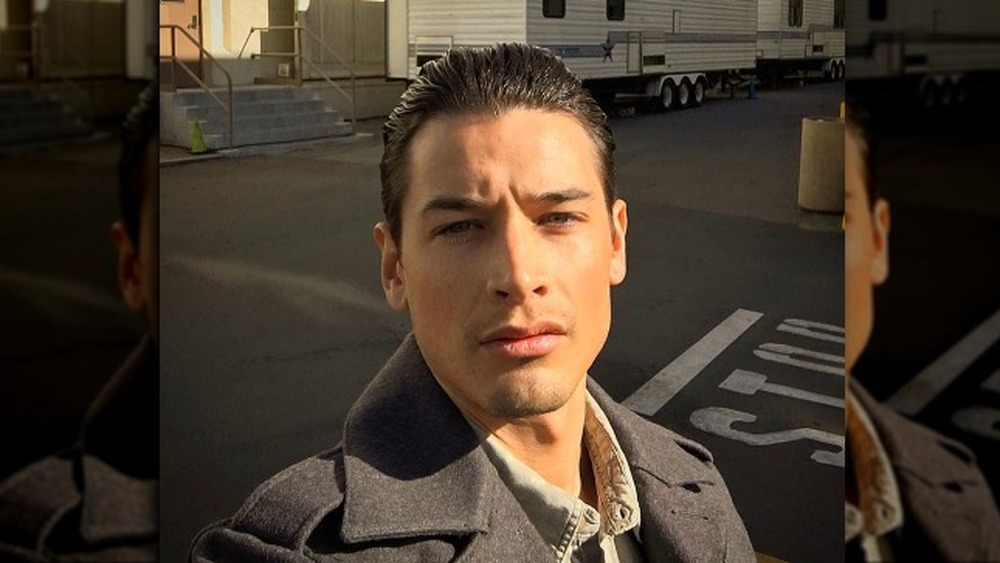 Tara Ziemba/Getty Images
According to Andrew Gray's IMDb page, he's been acting professionally since 2011. The California native has also branched out from acting to producing as well as writing. He has one short, which he wrote, called Spilt Milk. The work is in post-production at the time of this writing.
Although you could argue that Bling Empire is his most impressive credit to date — although how much acting is involved is up for debate — Andrew is no stranger to a leading role. From 2013-2014 he starred in Power Rangers Megaforce as Troy Burrows, AKA the Red Super Megaforce Ranger. When Power Rangers Megaforce was canceled in 2015, Andrew took on smaller projects and supporting roles in lesser-known films like Shadow Wolf and the upcoming Panda vs. Alien, per Screen Rant. 
When he isn't auditioning or getting into controversial fights with Kelly Mi Ling, Andrew stays busy building his own personal brand. Head to his Instagram page, and you'll find a link to an online store offering one of a kind merch celebrating Andrew's role in Power Rangers. His Instagram also links out to his production company, Knight Owl Studios, which makes a variety of content, including commercials and music videos.