Dr. Fauci: How Much Is The Doctor Really Worth?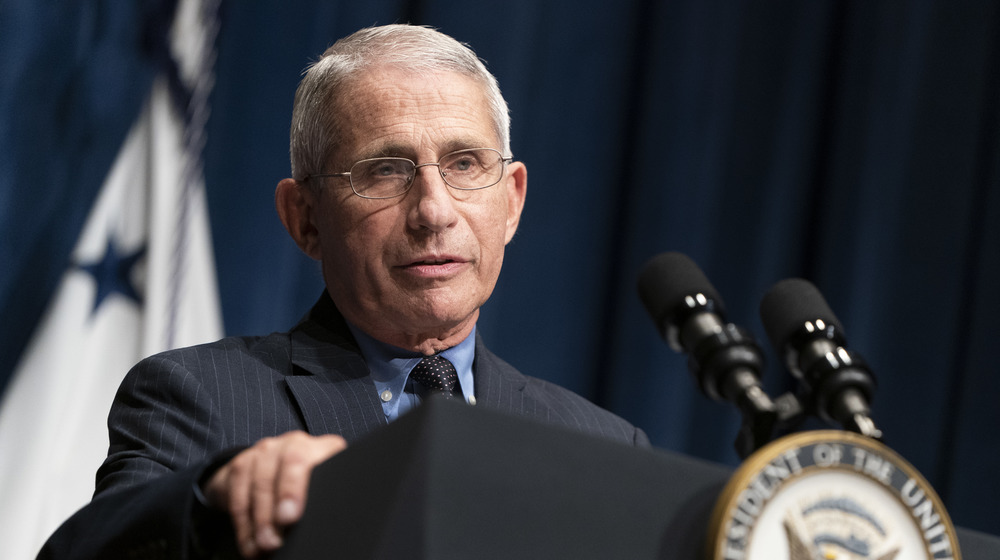 Joshua Roberts/Getty Images
Dr. Anthony Fauci became one of the most famous doctors in America amid the global coronavirus pandemic. Fauci, an American physician and head of the National Institute of Allergy and Infectious Diseases, worked with former President Donald Trump to help stop the spread of COVID-19.
Fauci became the calming presence amid a harrowing time, inspiring such catchphrases like, "In Fauci We Trust." Meanwhile, according to The New York Times, some of Trump's supporters turned on the doctor, wielding an opposite mantra: "Fire Fauci." These latter cries didn't work, as President Joe Biden kept Fauci on his team when he took office in January 2021. "I asked him to stay on in the same role he's had for the past several presidents, and I asked him to be a chief medical adviser for me as well, and be part of the Covid team," Biden told CNN in December 2020.
Clearly, Fauci accepted Biden's offer immediately. So with Fauci being such a big presence in the media, it's fair to wonder: What's the doctor worth?
Anthony Fauci makes more than the president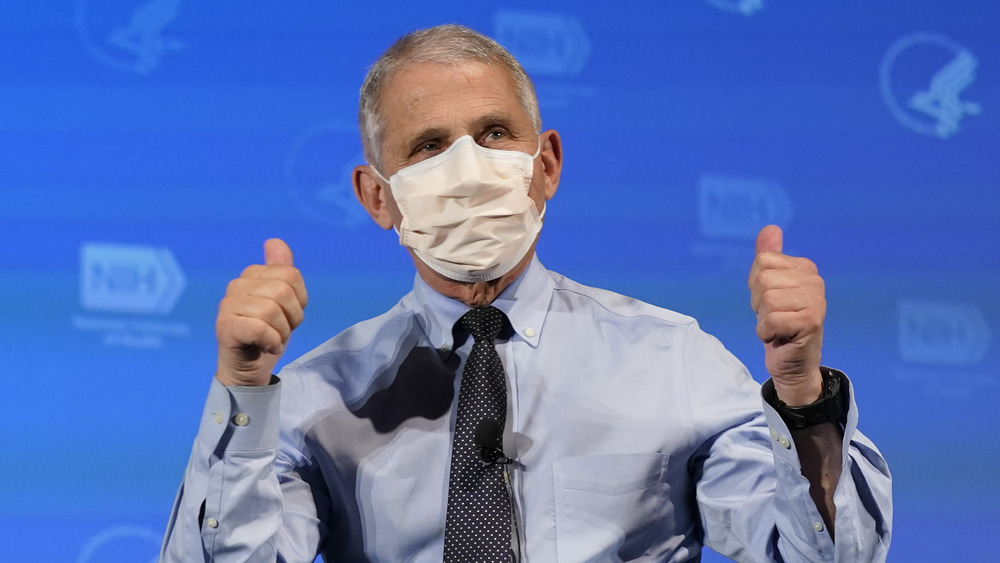 Pool/Getty Images
Dr. Anthony Fauci makes (get this!) more than the president. Fauci made $417,608 in 2019, according to the government transparency website OpenTheBooks.com, made available by the Freedom of Information Act. This salary means that he is the highest-paid federal employee. (For the record, there are four million federal employees, according to Forbes.) Another fun fact? The salary of the president is $400,000 a year, so Fauci was ahead there salary-wise.
This whopping salary has earned him a sizable net worth, though the exact figure is hard to pinpoint. Celebrity Net Worth estimates that Fauci's net worth is in the range of $3-$10 million. The outlet notes that much of Fauci's financial standing is not public information.
Although Fauci has a surprisingly good salary for a federal employee, don't assume the doc is coasting on easy street. CNBC compiled a schedule of his average workday, and well, it looks intense! His days are 18-hours long, and he gets two short breaks to go to the bathroom and answer emails. When he's not working, Fauci gets to enjoy the fruits of his labor alongside his wife, Christine Grady.