The Truth About Lili Reinhart's 'Bizarre' Imposter Controversy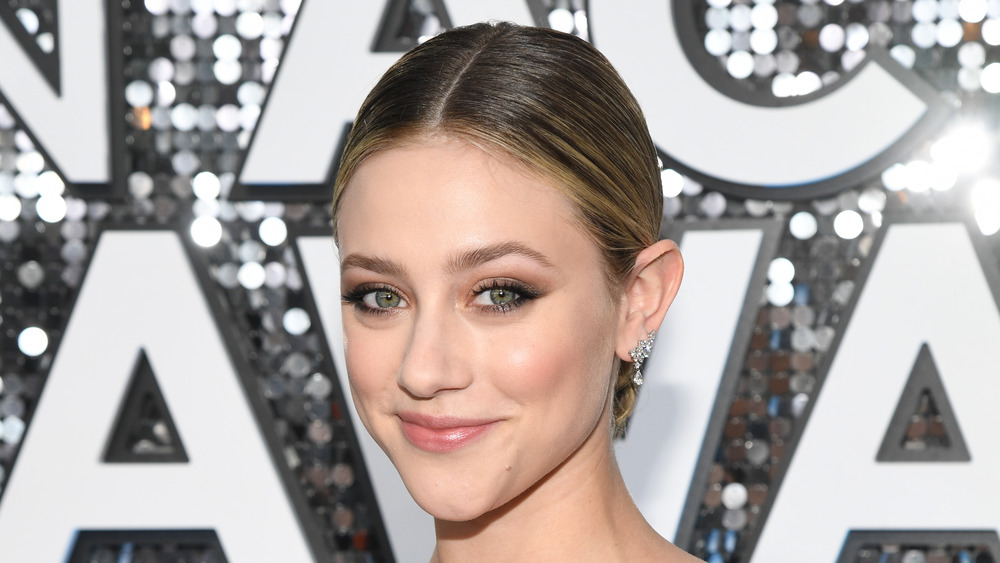 Kevin Mazur/Getty Images
Someone impersonated actor Lili Reinhart during a January 2021 interview with Seventeen magazine... and got away with it, briefly! Before that, though, this odd turn of events comes after a year of controversial statements from (the real) Reinhart. The Riverdale star first drew negativity when, on June 29, 2020, she attempted to support the movement demanding justice for Breonna Taylor's death with a since-deleted Instagram post, reported Insider.
In the photo, Reinhart appears topless and angled sideways with her arms folded over her chest. "Now that my sideboob has gotten your attention, Breonna Taylor's murderers have not been arrested. Demand justice," her accompanying caption read. Many didn't find her sentiment wholly sincere, with TV critic Charles Bramesco tweeting, "The celebs have resumed thirst posting but have not yet stopped social justice posting, resulting in wondrous juxtapositions like this one from TV's Hot Betty yesterday." (Reinhart has since apologized for her "tone-deaf" post.)
In September 2020, after Nylon published an interview with Reinhart saying she felt "like a prisoner, going back to work, because I cannot leave Canada" about filming Riverdale amidst strict COVID-19 safety rules, many accused Reinhart of being tone-deaf again. The actor responded on Twitter, "I'm not complaining about going back to work... I'm sad that I can't see my family... due to travel restrictions. FFS, leave me alone," she wrote.
Reinhart's bold statements in the media make her seem a tough one to impersonate. Read on to find out how her copycat pulled it off. 
Lili Reinhart's impersonator revealed supposed Riverdale spoilers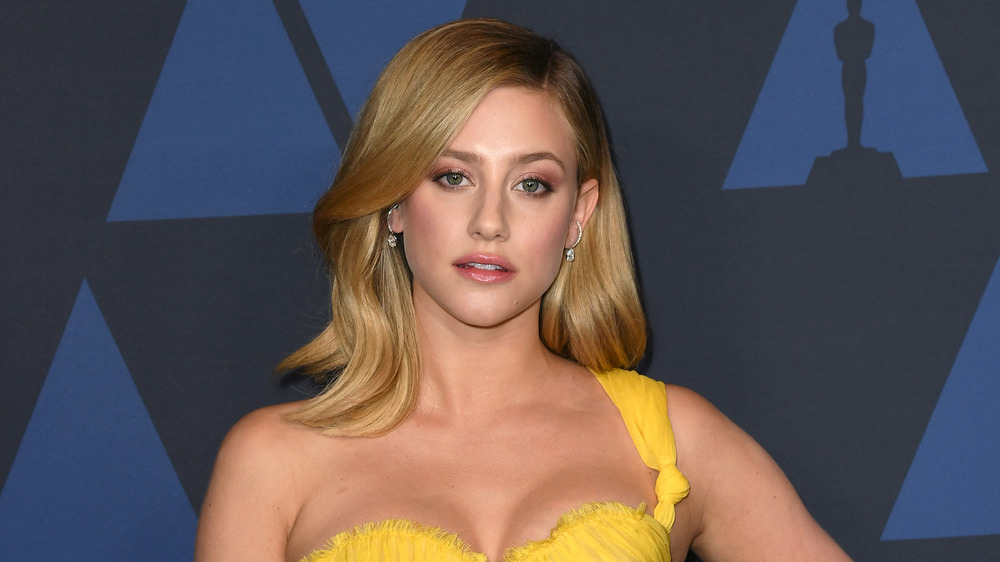 Kevin Winter/Getty Images
On Jan. 22, 2021, Seventeen tweeted that they had published (and quickly taken down) an article in which they had interviewed someone they initially believed to be Lili Reinhart. "It was brought to our attention that the person who contacted us was, in fact, an impersonator and had no connection to the Riverdale star," the brand's Twitter statement read. They continued: "We want to sincerely apologize to Lili and her fans for this unfortunate situation." A writer from The Daily Express was also tricked by this catfish, as he tweeted that the individual duplicated Reinhart's publicist as well. BuzzFeed reported that the fake Reinhart even spilled supposed secrets from the upcoming season of Riverdale to Seventeen, like details about her character Betty's relationship with Archie (KJ Apa).
Reinhart herself found the whole business quite strange. In a statement posted to her Instagram stories on Jan. 23, 2021, she stated: "For some bizarre reason, someone impersonated me in an interview with @seventeen," adding, "nothing inappropriate was said, but those were not my words and I wanted to address it" (via Page Six). It didn't take long for the "Will the Real Lili Reinhart Please Stand Up?" memes to start trending. One user posted a screenshot of a fake email, captioning it, "WHOA I JUST GOT THIS EMAIL FROM LILI REINHART.. .?"
As for Seventeen, they promised in their statement that internal investigations have begun to prevent such an incident from happening again.