The Real Meaning Behind 'Matches' By Britney Spears And Backstreet Boys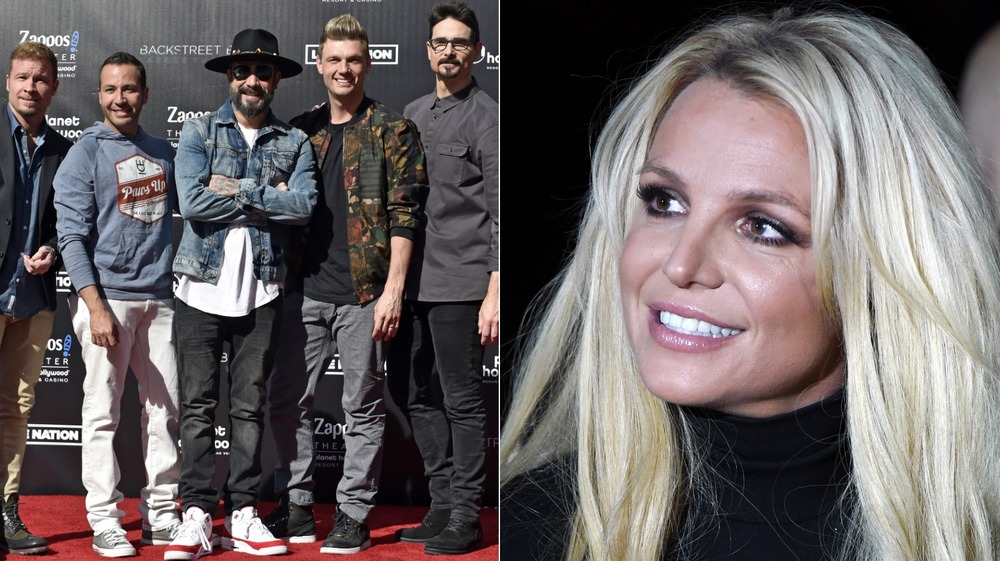 David Becker, Ethan Miller/Getty Images
Teeny boppers of the early 2000s finally had their prayers answered when Britney Spears and the Backstreet Boys teamed up for a long-overdue musical collaboration. Both acts dominated the pop scene at the start of the new millennium. Backstreet Boys' reign took off in the late 90s when they pushed out a string of chart-topping and platinum-certified hits, like "Quit Playing Games (With My Heart)" and "Everybody (Backstreet's Back)." In 1999, their album Millennium topped the Billboard charts and became a worldwide certified multi-platinum release. 
Around the same time, Britney was tearing up the charts with her debut single "Baby One More Time". Her debut album of the same name went on to sell more than 25 million copies worldwide, according to Biography. Of course, everyone knows what came next: Spears' career ascended throughout the 2000s until it crashed in 2007. Spears staged a career comeback following her highly-publicized breakdown, but she was left under the still-controversial conservatorship of her father, Jamie Spears. After her 2016 album Glory, Britney has all but stopped releasing music, even announcing in 2020 that she would not perform again as long as Jamie remained in control of her career. 
Despite the relative silence of Britney Spears in recent years, she did release a few tracks in 2020, including her first-ever collaboration with the Backstreet Boys, "Matches." Here's the real meaning behind this 90s kid dream come true. 
Britney Spears and Backstreet Boys are having fun on their duet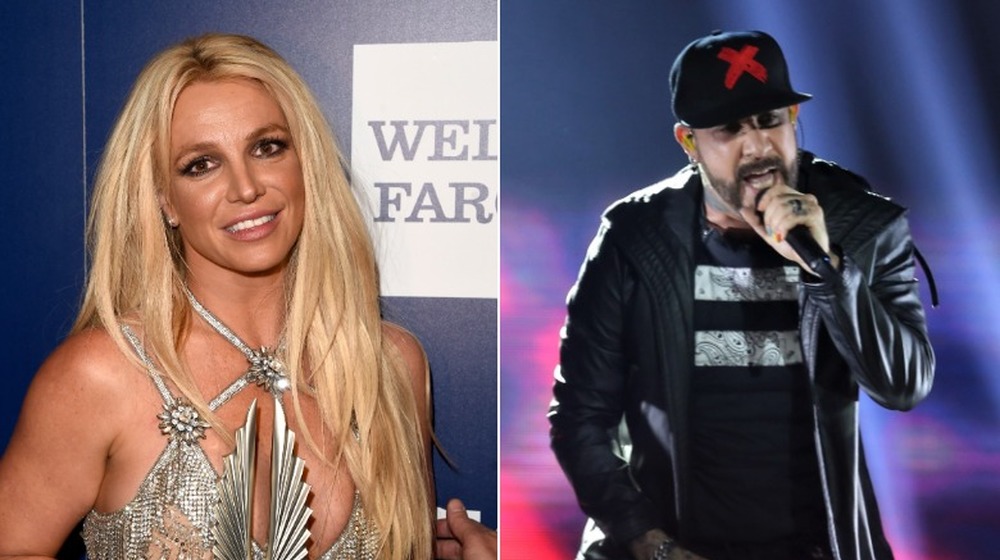 J. Merritt, Medios Y Media/Getty Images
In December 2020, Britney Spears released a deluxe edition of her 2016 album Glory. The album featured a few bonus tracks, including a long-overdue Backstreet Boys collab called "Matches," according to Rolling Stone reported, who noted that the song was "reminiscent of the Max Martin-style songs that made Spears and BSB superstars." That fact wasn't lost on the track's collaborators, including Backstreet Boy AJ McLean. "You would have thought years ago that at some point our paths would have crossed," he said in an Instagram video. "It only took, what, 20-something years for it to finally happen?"
McLean explained how the Backstreet Boys had recorded the song years earlier but didn't end up releasing it. Eventually, Spears heard it and wanted to record it, but as a duet with the group. "Matches" demonstrates Spears and the boy band finally getting to have fun with each other. "It's fun, it's light-hearted, it's the kind of music that we need right now," McLean said. "We need light-hearted, uplifting, positive, fun songs, and I think 'Matches' is just that."
"I like the way you dress / and then how you undress," Spears sings. The boy banders joined Spears on the song's catchy hook, "Like playing with matches, matches, matches / This might leave some damage, damage, damage / The good kind of damage, damage / Like playing with matches." The BSB feature reminded fans that Britney Spears has that spark left in her and she's still "not that innocent."