Kelley Flanagan Reveals If She Would Consider Becoming The Bachelorette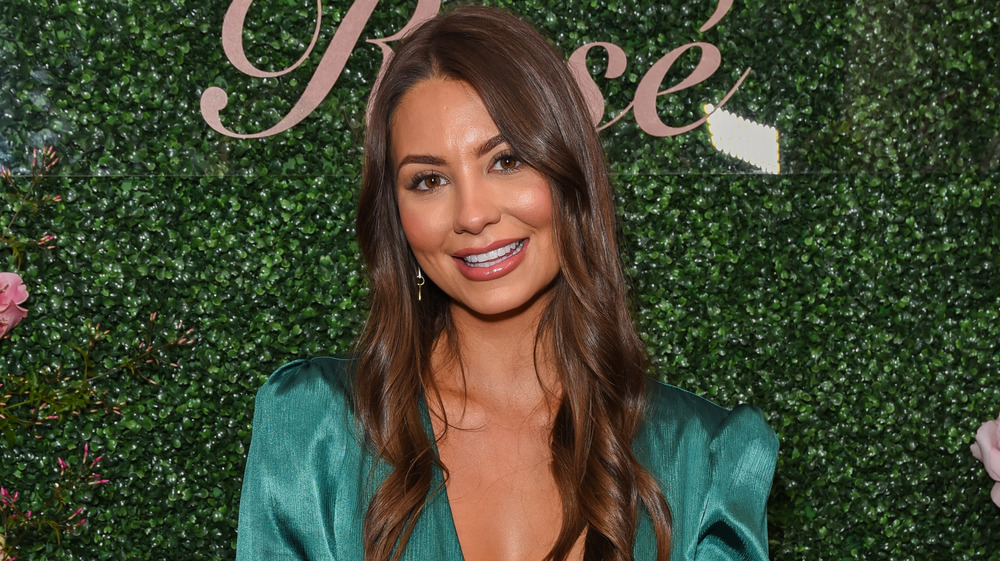 Presley Ann/Getty Images
Kelley Flanagan became the unexpected girlfriend of The Bachelor star Peter Weber after an eventful season. Peter sent Kelley home earlier on in the season and wrapped things up in a messy frenzy where Madison Prewett left, so he chose Hannah Ann Sluss and proposed to her. Then he broke things off with Hannah Ann because he still had feelings for Madison, but then they broke up two days later, according to Us Weekly. See? Messy.
However, it was some time after this fiasco that Peter and Kelley got together and dated for eight months. They were just about to move to New York City, per Us Weekly, but instead called it quits in December 2020. As the dust has settled and we're accepting the fact that Kelley is a single queen, a fan reached out and asked her the question we were all thinking: Would she ever be the next Bachelorette? And Kelley gave us an answer!
Kelley Flanagan would 'consider' being the next Bachelorette
Kelley Flanagan answered the big question on Instagram on Jan. 23, 2021, according to E! Online. A fan asked her: "True or False? You would [be] the bachelorette if you were asked?" Kelley said, "I would definitely consider it!"
Honestly, Kelley would be amazing as the Bachelorette! She had such a great vibe while on Peter Weber's season of The Bachelor. The attorney seemed so easygoing and friendly, not to mention that she's a total babe.
Her family might have something to say about it, though. According to People, during the sharing session on Instagram where Kelley said she would consider being the next Bachelorette, she also admitted that some of her family members were not into the idea of her being on a reality show, and that was just when she was a contestant! Imagine how they would feel about her being the lead! But if we have noticed anything about Kelley, it's that she marches to the beat of her own drum and would make that big decision for herself.