Why Paris Hilton's Pregnancy Plans Are Turning Heads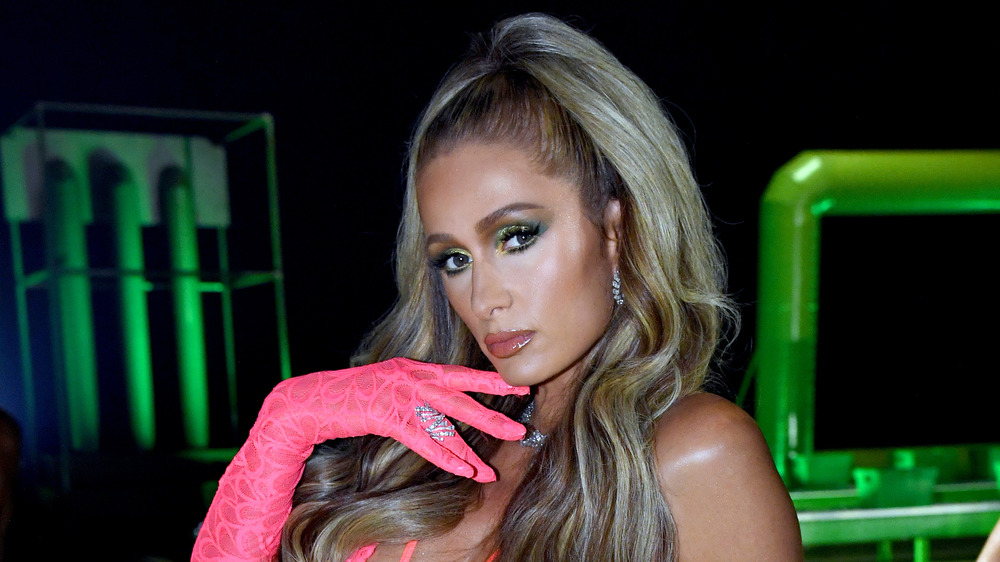 Kevin Mazur/Getty Images
Paris Hilton has revealed she's undergoing IVF in an effort to have twins. The 39-year-old said during a January 2021 episode of The Trend Reporter with Mara that in vitro fertilization was "the only way" she would be able to "pick twins."
Despite a "tough" few rounds, Hilton said it's all worth it as she's experiencing IVF with her "dream guy," partner Carter Reum. She even praised Reum for treating her "like a princess" throughout the journey. She told podcast host Mara Schiavocampo that "just doing it together and having a partner that is just so supportive and always makes me feel just like a princess all the time... it wasn't that bad." Hilton and the businessman (who's also 39) have reportedly known each other for a decade, but started dating in 2019 following a family Thanksgiving lunch, according to People.
Aside from her partner, the socialite also said she has full support from longtime friend Kim Kardashian. Hilton admitted to Schiavocampo that Kardashian was the one who told about having twins via IVF. "Kim is actually the one who told me about that. I didn't even know anything about it." And it's not the first time Kardashian has provided Hilton with pregnancy advice. Last year, she said the reality star encouraged her to freeze her eggs.
Kim Kardashian is Paris Hilton's pregnancy inspiration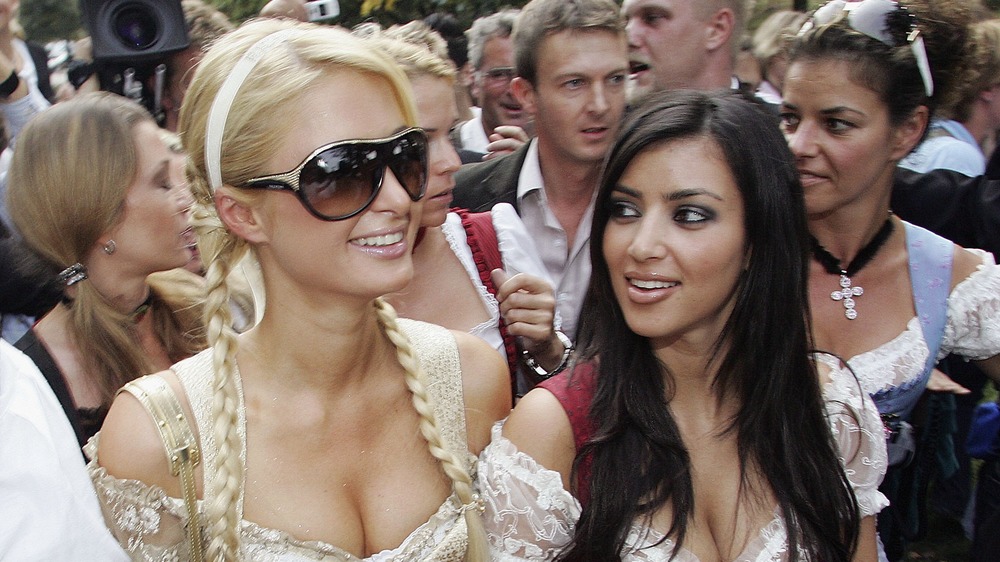 Thomas Niedermueller/Getty Images
Paris Hilton and Kim Kardashian have known each other since the early 2000s ... when a little-known Kardashian worked as Hilton's personal assistant during her The Simple Life days. Despite infamously butting heads back in the day, the pair recently rekindled their friendship. And their strong sisterhood is all the more obvious now as Hilton revealed last year it was Kim Kardashian who "inspired" her to freeze her eggs as she did.
"I had a really amazing conversation with Kim about it. She introduced me to her doctor and I was so inspired by her to actually do it," Hilton told Britain's The Sunday Times. In the same interview, Hilton also advised that "every woman should do it [freeze their eggs]," because it takes the pressure off finding a partner and getting married.
Aside from IVF, Hilton also touted egg freezing as another way of being able to conceive twins — potentially doubling her chances now. In September 2020, Hilton spoke of her very specific pregnancy plans to have a "boy and girl twin." The singer told podcast LadyGang (via People), "First one, we're planning it already, is going to be a boy and girl twin. When you freeze your eggs, you can pick if you get a boy, you get a girl, you get twins."
While it's not clear whether Hilton is using her frozen eggs for IVF currently, she has previously shared potential baby names.
Paris Hilton plans to name her daughter after a famous city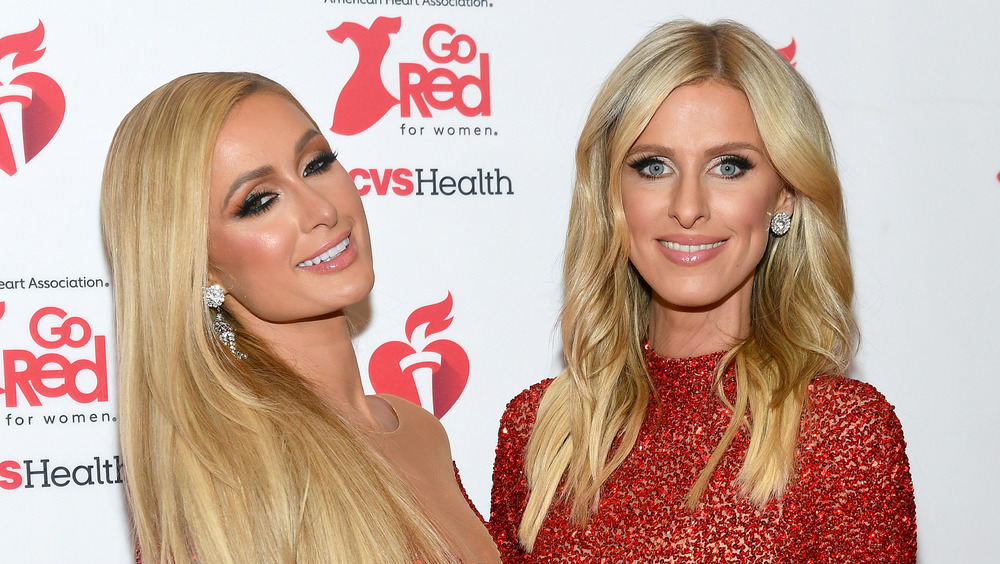 Mike Coppola/Getty Images
Paris Hilton told the LadyGang podcast (via People) in 2020 that she has already picked out her future daughter's baby name — also inspired by a famous city. "I have baby London, which is the girl and I'm trying to figure out a name for the boy," she said.
While she's not entirely set on having a "theme of cities" for her brood, Hilton said she's open to male suggestions. "It's hard to decide. London for sure for the girl; the boy I'm just still trying to decide on." But the 39-year-old — who's never been photographed wearing the same outfit twice (per Insider) — is certainly excited to play dress-ups with her children. "I'm obsessed with dressing them up and having a mini-me," she told The Sunday Times. 
As we wait for a potential pregnancy Instagram post ... and future pink and blue tracksuit donning children, Hilton's sister Nicky believes her younger sister will be an "incredible mother." The mother-of-two told Us Weekly in October 2019, "Paris is like a big kid herself. So I think she'll be an amazing mother one day."