How One Elon Musk Tweet Completely Changed A Company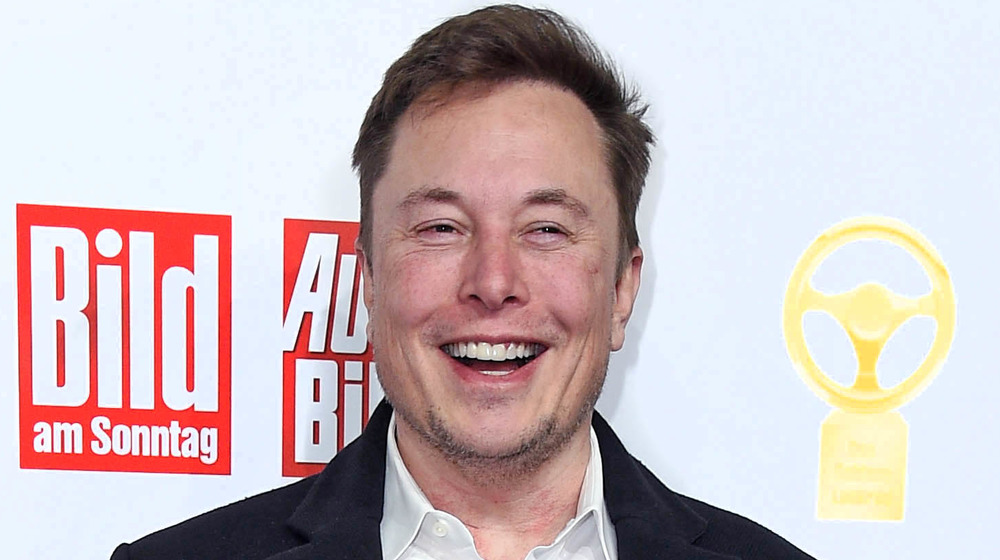 Tristar Media/Getty Images
Tesla CEO Elon Musk's Twitter account is no stranger to controversy. In December 2020, Musk received backlash after he complained about gender pronouns on Twitter following his company receiving a perfect score on the Human Rights Campaign's yearly report. He quoted Tesla's tweet touting its success in LGBTQ inclusion and "celebrated" by writing that while he "absolutely support[s] trans ... all these pronouns are an esthetic nightmare." Unsurprisingly, that did not sit well with many.
A tweet from 2018 landed Musk a defamation lawsuit after he called someone who criticized him a "pedo guy," per Reuters. That same year, Musk and Tesla were each fined $20 million by the U.S. Securities and Exchange Commission for misleading followers after Musk tweeted that he was "considering taking Tesla private at $420" a share and that he had secured funding to do so, per CNBC. The tweet caused a jump in Tesla shares.
The list of Musk's head-turning tweets is seemingly endless, but believe it or not, they don't all end in controversy. In fact, a January 2021 tweet from Musk actually helped a company in a huge way. Keep reading to find out how one Elon Musk tweet completely changed a company.
Elon Musk helped shares for a company skyrocket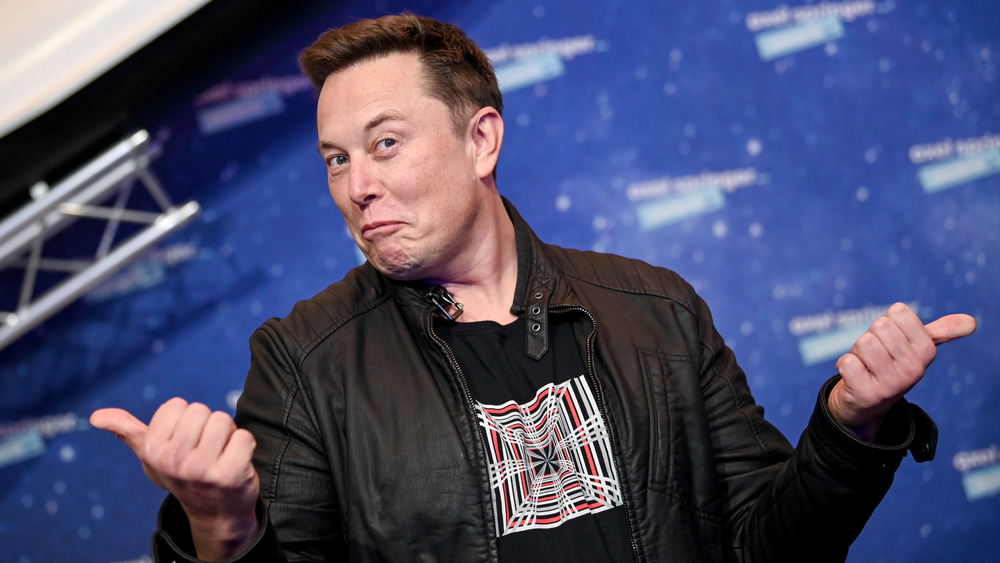 Pool/Getty Images
On Jan. 26, 2021, Elon Musk tweeted a simple "Gamestonk!!" with a link to a Reddit page full of users excitedly posting about the rising stock in gaming company GameStop. The term "stonk" is used in "investing banter on social media for widely-held stocks," per Business Insider.
According to CNN, the stock market had closed that day with GameStop shares "up more than 92%, or about $148 a share." Following Musk's tweet, GameStop shares ballooned to more than $200. GameStop's stock prices were rising in the first place due to a battle between short sellers — "investors who have placed bets that a stock would go down" — and traders who thought otherwise and were determined to make a profit. As of this writing, it looks like the traders are winning that competition.
Musk also helped the stock of Etsy after tweeting the same day that he "kinda" loves the crafting site, per CNN. While Musk's Twitter account has stirred up some controversy, it looks like it also has the power to help others with a simple name drop.